Listen for a moment. Turn off the music, pause the movie and ignore the rush of life outside. Just listen. Can you hear it? Aha, there it is: the faraway melody of an accordion drifting lazily from under the Eiffel Tower, inviting you to come and sit a while by the Seine. Or perhaps it is the whirring of a million Italian espresso machines beckoning you to leave it all behind and experience la dolce vita. Or maybe you can hear the enticing rhythm of the streets in Tokyo or the markets in Bali. Perhaps it is the melody of the Icelandic coastline, or maybe it's the sound of the wilderness in the Amazon that's calling to you.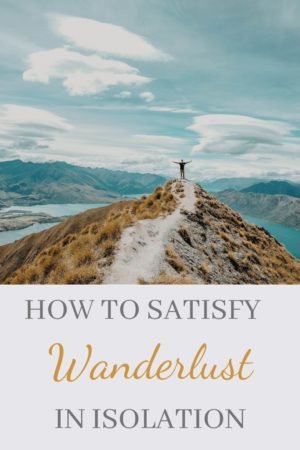 Maybe, just maybe, the little voice you hear is not calling you to a particular place, just anywhere but where you happen to be right now.
If there's one thing I have learned recently, it is the unnerving call of wanderlust. It whispers my name every time I scroll through Instagram or Facebook; it calls to me in the 5am breeze as the sun is kissing the surface of the Earth; it screams my name every time I count down the seconds until knock- off. There is no running from it; no matter what you do those wanderlust are there to stay.
Wanderlust and it's older sister 'wanderlust' represent a romanticised idea of living free, roaming the Earth, and doing whatever the hell you want to do. But the truth of it is, wanderlust and a case of wanderlust can be detrimental to our personal contentment. Whilst we can't ignore the undeniably beautiful, seductive and enticing idea about the unknown, if you are too focused on the 'what ifs' you might miss what is right in front of you.
As someone who struggles with wanderlust every single day (I get so bored of being home!), I know it is impossible and unnecessary to try and squash and ignore it. I have gone from rich with adventure to penniless and bored. I need to see something new and I need it now. However when I look at my bank account and the never-ending bills I neglected whilst I was away, the reality of it is, sometimes travelling is just not possible.
So while you're unable to travel but still drooling over the idea, here are 5 things you can do to help you address the wanderlust that is overtaking your life: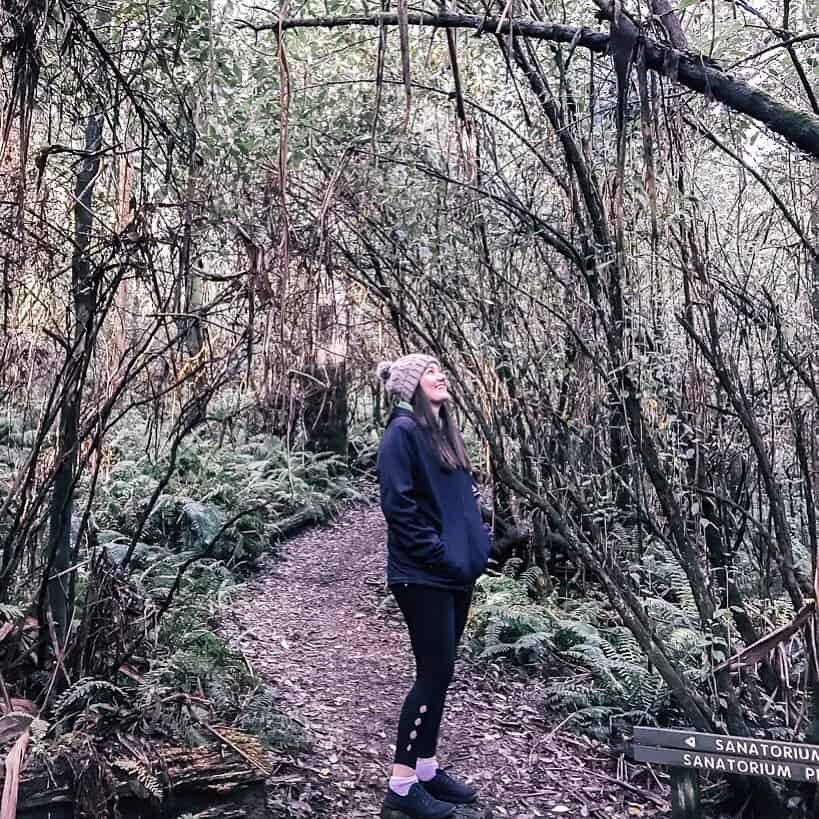 Utilise your social media
I often spend hours on end scrolling through my Facebook, Twitter, Instagram, Snapchat, Tumblr, Pinterest- you name it- silently weeping over the majestic and glorious lives of hundreds of beautiful people who are out there exploring the world. One thing that has recently come to my attention, is that although this somewhat depresses me, it also helps motivate me. I wouldn't have such a desire to travel if it weren't for the gorgeous pages I was following, and I wouldn't be so eager to do things a little off- edge too. If you look hard enough you'll find entire worlds of Vegan pages, pages showing that a young single girl can kick- ass as a wandering nomad, pages of single parents travelling the world, and pages proving to you that despite being on a minuscule budget it is still possible to travel. Utilise your social media, follow amazing sites and let it motivate you to get back out there.
2. Take photos from different angles
Taking photos is something I have recently become obsessed with. Whether it's photos at the beach or photos of my acai bowels (because who hasn't done that, right?) photos are something magical that can capture a moment and keep it forever. However most of the time we are all too obsessed with getting the same photos that everyone else has that we forget to look outside the box. What about the girl sitting all alone reading her romance novel across from you?  Or what about the reflection of the sunset on the water rather than the sunset itself?  We are so caught up in what is common with photography that we often don't create our own style. Your unique eye for photography will capture yours and everyone else's heart more than anything else, and it will keep you busy, full of adventure, and let your desire to explore thrive.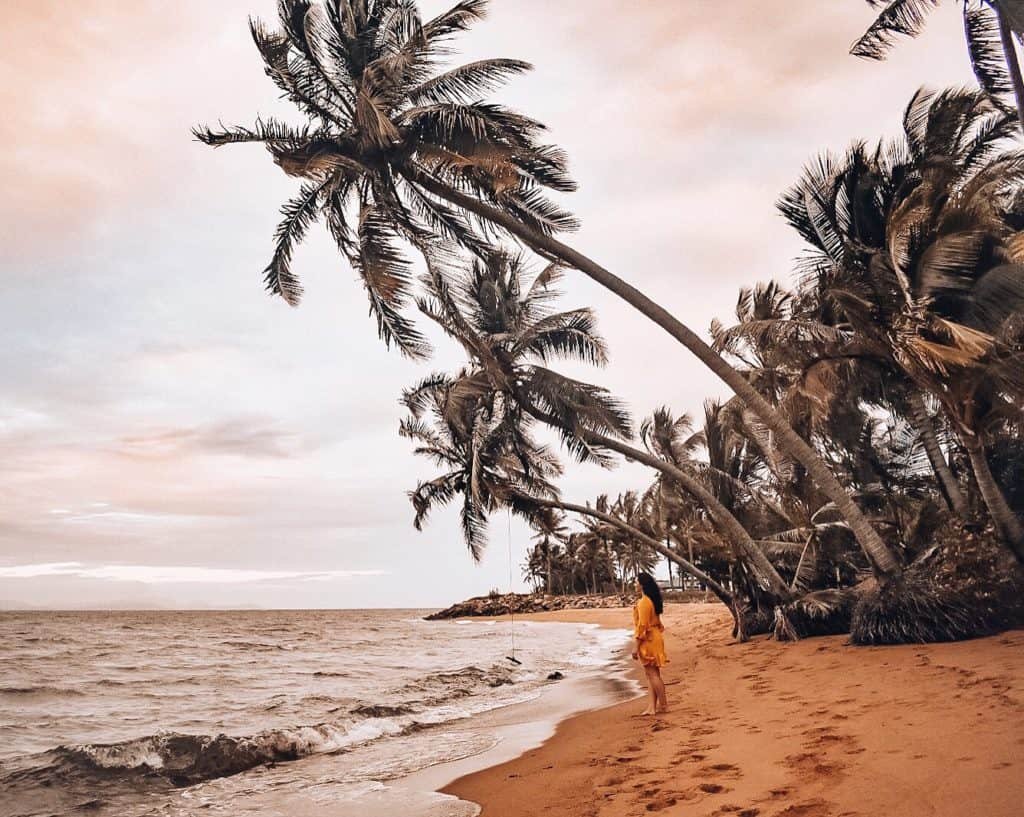 3. Find things to do locally
I bet most people can say they really don't know too much about their home town, right? I bet there are museums, beaches, cafes, historical buildings, and waterfalls right on your doorstep waiting for you to explore. All it takes is a quick google search, or maybe even a quick stop into your local travel agent to find out the best secret hideaways to explore. Writing a bucket list is always a good idea and getting a bunch of friends involved is an easy way to have a good time and feel as though you're on an adventure in another city somewhere across the ocean.
4. Try something new
The difference between travelling and being at home is the increase in adrenalin that we get to feel when we see or do new things. So when we are forced to slow down and take a step back into our normal everyday life why does this have to change? I see no problem with trying something new. Why not try a Bikram yoga class, an exotic recipe or learn how to scuba dive? If you do a little bit of research, you'll find there's actually hundreds of things right at your doorstep that will give you the same sense of adventure and thrill that travelling will give you.
5. Treat yourself
You don't have to travel to be able to shine some light on your body and soul. Finding yourself can just as easily happen at home. This doesn't mean splurging your pay check on a 'spend the day at the spa' or booking an expensive hairdressers appointment; simply treat yourself to something extra.  This could be in the form of a new nail polish, a new notebook, a rejuvenating trip to the beach or a night out with good friends. Do something you would easily allow yourself while on vacation, but don't normally do at home.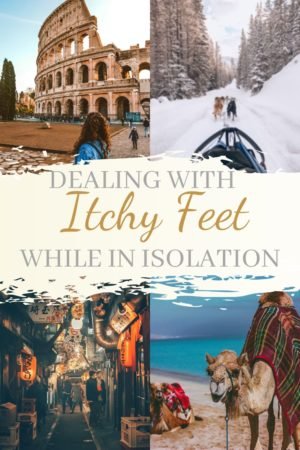 Stuck at home? No travels planned? Here's 12 ways to survive if you're a globetrotter!
What helps you survive your wanderlust? What do you do to get by before your next trip? Share them in the comments!