Everything You Need To Know About Staying in Hostels!
After staying in dozens of hostels all over Europe, Asia, and Australia, one thing I know to be black and white is: they are always an experience!
If you had asked me three years ago if I would ever stay in a hostel, I probably would have laughed in your face and walked away. I thought that hostels were for the dirty backpackers- those who never showered, people who were eating food off the streets, and for people who only wanted to party and have sex with total randoms in dorm rooms.
While some of those things may be true for some backpackers, there are also SO much more to these comfortable abode's that often get looked over. It may not be the 'Silo Hotel' or 'The Plaza' but when you're booking a bed for the night, do you really need that fancy 5- star comfort? Hostels have a lot more to give than they are given credit for.
I've visited over 30 countries and as you can imagine, I've seen it all. I've had the good, the bad, the horrific, the life-changing, the weird. And I'd do it all over again.
If you would like more tips on hostels jump over to my post: 6 reasons why you'll fall in love with hostel dorm rooms.
Why choose hostels?
The people you'll meet
If there is one single thing that wins for hostels over hotels, it's the fact that they are without a doubt the easiest way to meet people. Whether it's through the free activities provided, the coffee stands out the front, or your dorm buddies, it's super easy to meet people. I've had conversations that I'll never forget with complete strangers in the bathroom. I have made friends that I still follow on Facebook three years later. I've spent 48 hours with a complete stranger who just wanted someone to explore with.
They really are a place to meet people and make friends.
Hostels are budget-friendly
Hostels are usually the cheapest form of accommodation you'll find.  They are also usually located in the city centre, right near the action… and hotels in these same areas tend to be much more expensive.
Depending on where you are, it can cost as little as $10 a night to stay in a hostel- even the ones with great reviews that are well-rated, super cosy, and clean.
Activities
Along with having game rooms, media rooms, nightclubs, and cafes, many hostels also organise activities for their guests such as city walking tours, pub crawls, language exchanges, dance classes, etc. These are only a couple of options of what you might find. If they don't have their own activities, they usually have a wealth of information on what to do in the city and can point you in any direction you need.
Comfort
I'll admit, you may not be staying in a luxurious king-sized bed with a blanket so fluffy it devours you whole, but have you ever thought about the comfort of a king- single in a private little cocoon fitted with a flat-screen, Netflix, private lockers, a personal aircon, powerpoints, free coffee and breakfast, and a lamp? To me, that is everything I could possibly need in my accommodation AND you can have all this for just $10 a night. Every hostel I have stayed in has been exactly as described above and so much more. You really must check it out!
If you want more details into why I will always choose hostels over a hotel, check out this blog post!
What you can expect from hostels
First off, this depends greatly on where you are in the world and the time of year you're travelling (high or low season). If you're in a big city and it's a popular destination amongst backpackers, expect to experience some late-night partygoers chanting in the hallways. But it really does depend on a lot of factors, so remember to do a lot of research!
Your hostel should ALWAYS be a very friendly environment; a place where travellers can connect.
A hostel should never make you feel like your business is not valued just because you're a backpacker or travelling on a budget.
What a "good" hostel means:
The staff at the hostel should always be welcoming and informative about all aspects of the city you're in.
Your room should be clean and you should always have a locker or two to protect your personal items.
Many hostels offer free breakfast and free wifi. This should be something you look out for in the amenities section online before you book.
The hostel should have a rating on hostel.com of over 7 stars. I personally aim for hostels of about 9 stars. They may be slightly more expensive (like, five dollars more), but at least I know they'll be good!
A kitchen available for use is handy. This is always important to look out for if you're travelling on a budget (especially travelling somewhere like Australia) as you can expect to pay $$$ every time you dine. You won't typically find hostels in South East Asia that have kitchens, which is fine. Food is already cheap.
Towels and linen for hire or for free. A hostel that offers a towel for free or at a $5.00 deposit you get back once the towel is returned, is a nice touch.
Lots of available activities and information on the city
Tip: In my personal experience I find female-only dorms to be cleaner (sorry lads) if you feel more comfortable living in a female-only space. However, I do find the female-only dorms to be a bit less social.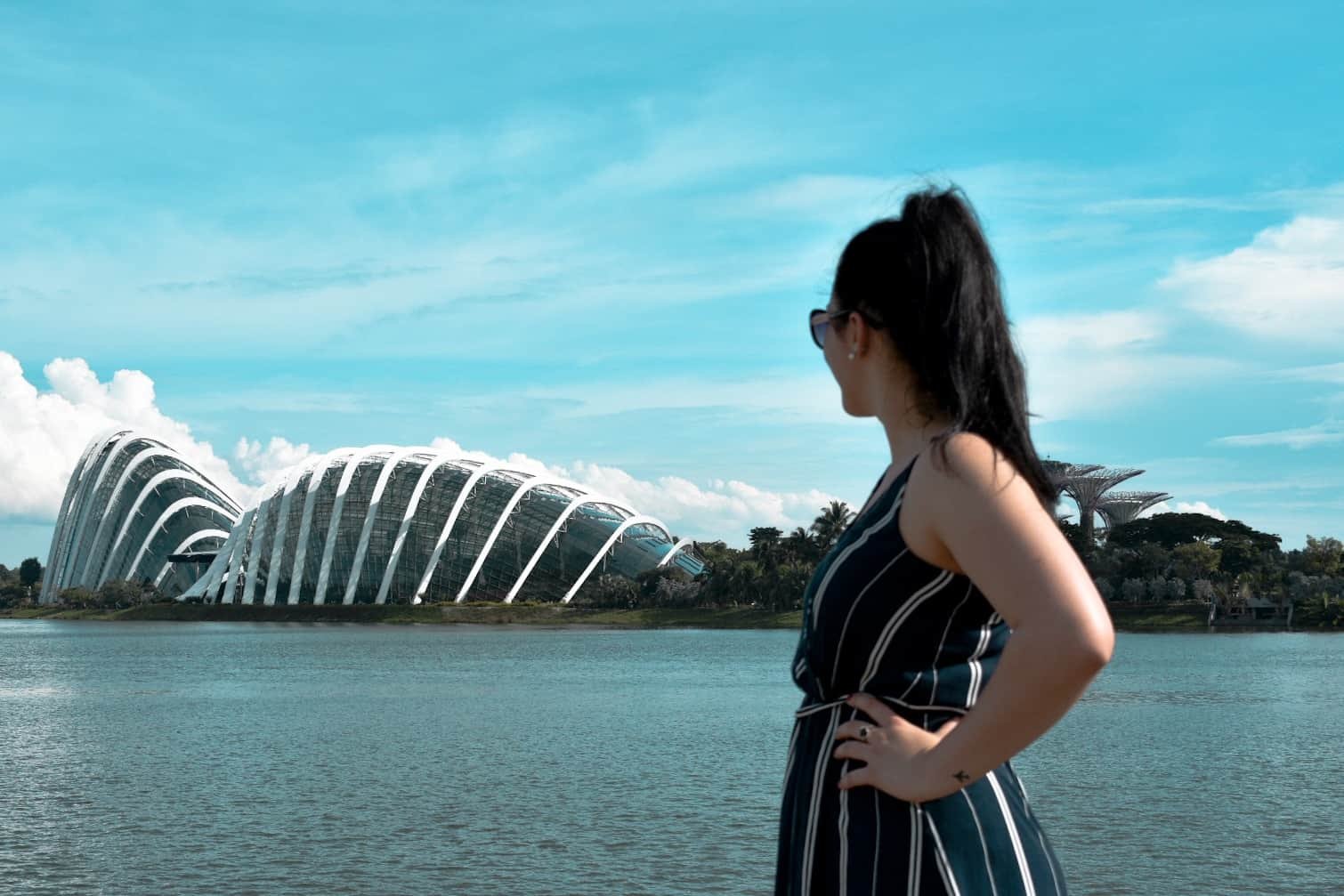 Where is the best place to book hostels?
Hostelworld is the best hostel website to book your stay and I wouldn't really trust any other site to be honest. They have a great tool with a map to see where the hostels are located, what is near them, and how much they cost. They also have reviews, a list of where the people staying there tonight are from, and many other cool features!
Pay attention to the sub-ratings for each category (location, security, etc.) so you can look for those things that matter most for you. Perks like the ones mentioned above are usually mentioned in the hostel descriptions. Keep an eye out for those little extras. They are what will really make your stay.
Look out for other travellers reviews.
Other travellers know first-hand what the hostel was like. If you want a quiet night in Barcelona, it's probably not the best idea to stay at the party hostel with 5-star reviews, suggesting it's the best night out in Barcelona you'll ever have. Read the reviews and trust the traveller's advice!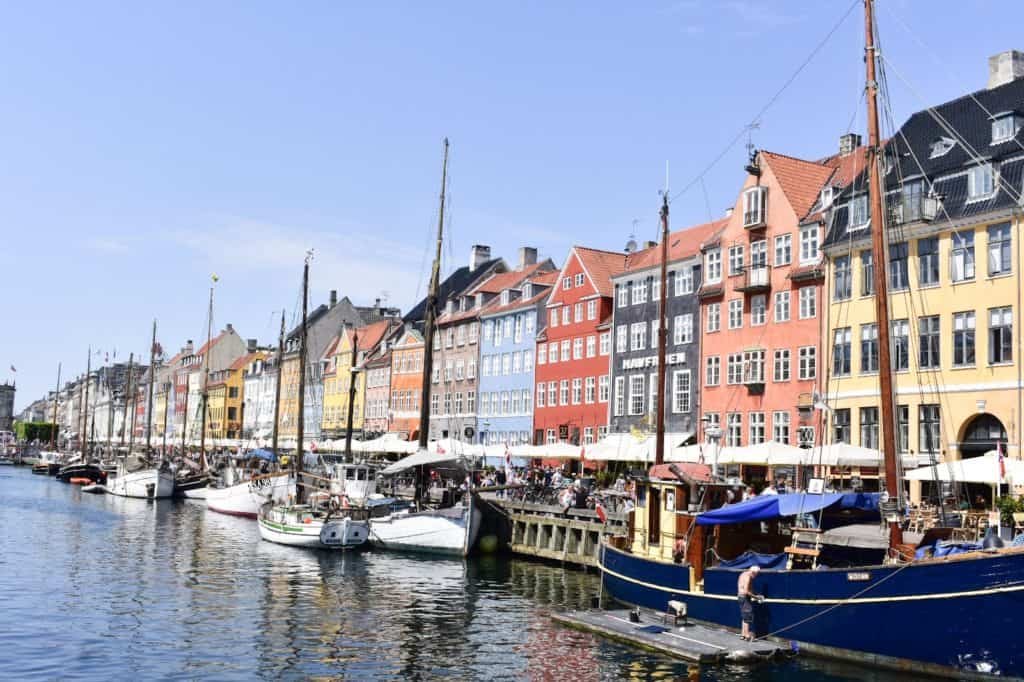 Is staying in a hostel safe?
The short answer is yes. I've never stayed at a hostel where I didn't feel safe and I have never had an issue at any of the hostels i've been at.
In saying that, I have heard a lot of bad stories about hostels… I'm sure you can think of some incidents. But I have also heard these stories from people staying in hotels.
Have your wits about you. Always lock up your valuables. Stay in a female-only dorm if that will make you feel more comfortable. Stay in a six bed or a four-bed rather than a fifteen-bed dorm if you want to lessen the risk of noise or theft. Be smart, be safe, and don't be afraid to talk to the staff if you are having issues.
How to be a fantastic dorm mate
These are common courtesy tips you expect every person sleeping next to you practices… I would think most of these are just plain old common sense, but you'd be surprised. Dickhead travellers do exist!
Do:
Say hello to your neighbours!
Hang up your towel!
Write reviews about your hostel experience.
Leave the aircon/ heater on for your fellow roommates. I had one occasion where someone turned off the aircon before leaving… in Singapore… in Summer…. At 10 am. Like, hello? I'd much rather NOT die of heatstroke in my sleep!
Carry your phone torch (flashlight) if you are moving around the dorm room at all hours of the night or morning. Don't flick on the lights late at night when you enter the dorm room. This has literally happened to me on so many occasions and it is the most infuriating thing!!
Carry earplugs and an eyemask… people snore, streets can be noisy, and people can turn their lights on at all hours of the night. It will happen, and you just have to be prepared!
Put your stuff away! The amount of stuff I have tripped on at 5 am when I rise to get ready for the airport is disgusting. Honestly, I've almost broken ankles! Put your suitcases under the beds, put your shoes away, and leave the crap off the floor!
PLEASE leave the romance at the dorm door.
Clean up after yourself… especially if you use the kitchen (your mom isn't here to take care of you)
Our hostel in Athens was in walking distance to the Acropolis… and many other amazing attractions!
Don't:
Hog communal power points.
Take calls in dorm rooms. No one needs to hear your long conversation with your mum.
Rustle around in your stuff, if you're going to come back late or leave early in the morning have your clothes, and toiletries ready beforehand
Don't leave the light on at night… or turn it on at night if others are sleeping
Walk around naked
No farting in the dorm … seriously!
Bring people back to the dorm… no one needs to hear that
Annoy your neighbour.
Set ten alarms at 4 am only to keep snoozing!!!
Don't be a slob, and leave your bag exploded across the floor.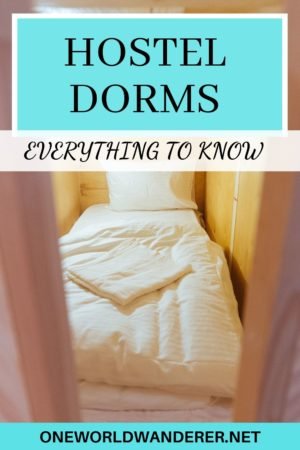 Travelling Soon? Here are my absolute must-haves!
Camera gear I can't live without:
Travel items I can't live without:
Packing cubes (with laundry bags and shoe bags)
Need Travel Insurance? I highly recommend getting travel insurance before ANY international trip. World Nomad's offer the most flexible worldwide cover that I have come across, and you can purchase a policy online, even if your trip has already commenced.
[pipdig_code_2]