Angkor Wat, Cambodia's famous UNESCO World Heritage Site, is breathtaking and thrilling to explore. The temple ruins have a way of igniting the inner archaeologist in all of us.
But did you know that Angkor Wat in Cambodia is the largest religious monument in the world but didn't make the new list of Seven Wonders of the World? Or that it is actually rented for a profit to an entity outside of Cambodia? A few of these Angkor Wat facts may surprise you.
Angkor Wat translates to "City of Temples" or simply "City Temple." New temples and ruins are being discovered nearly every year.
Angkor Wat is the primary reason that more than 50% of international tourists visit Cambodia each year. Cambodians are proud of their ancient monument, so proud that they put it on the Cambodian flag in 1850.  Images from Angkor Wat also appear on many denominations of the riel (Cambodia's currency).
The Angkor ruins stretch over more than 248 square miles (400 square kilometers). Many visitors mistaken the size of Angkor and visit only a few temples.
Very unusual for the time of construction, Angkor Wat was dedicated to Vishnu, a Hindu deity, rather than the current king.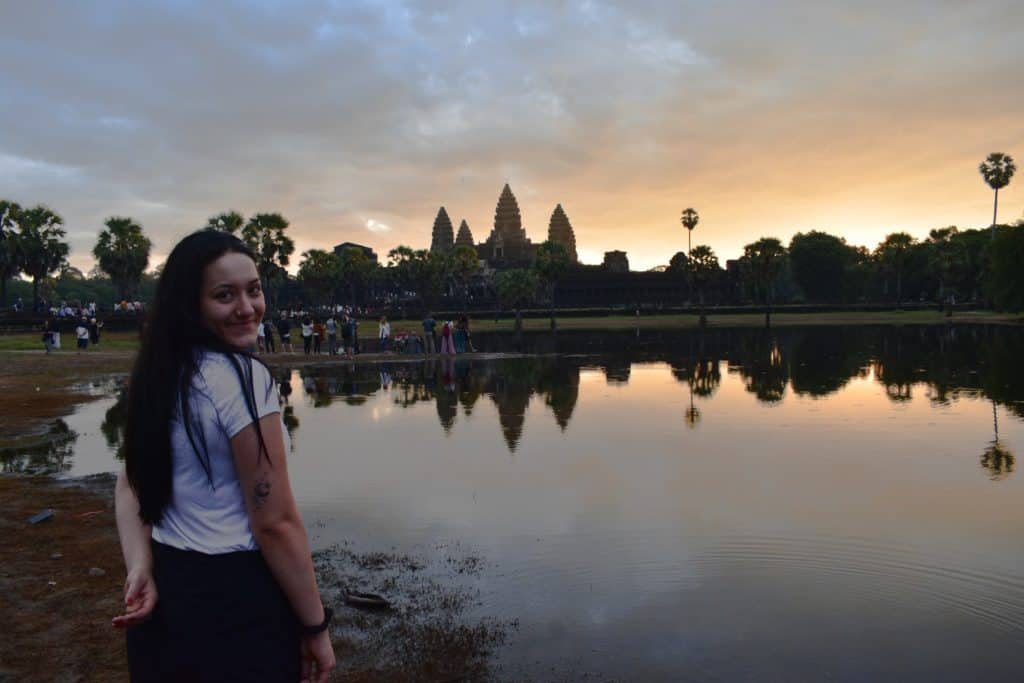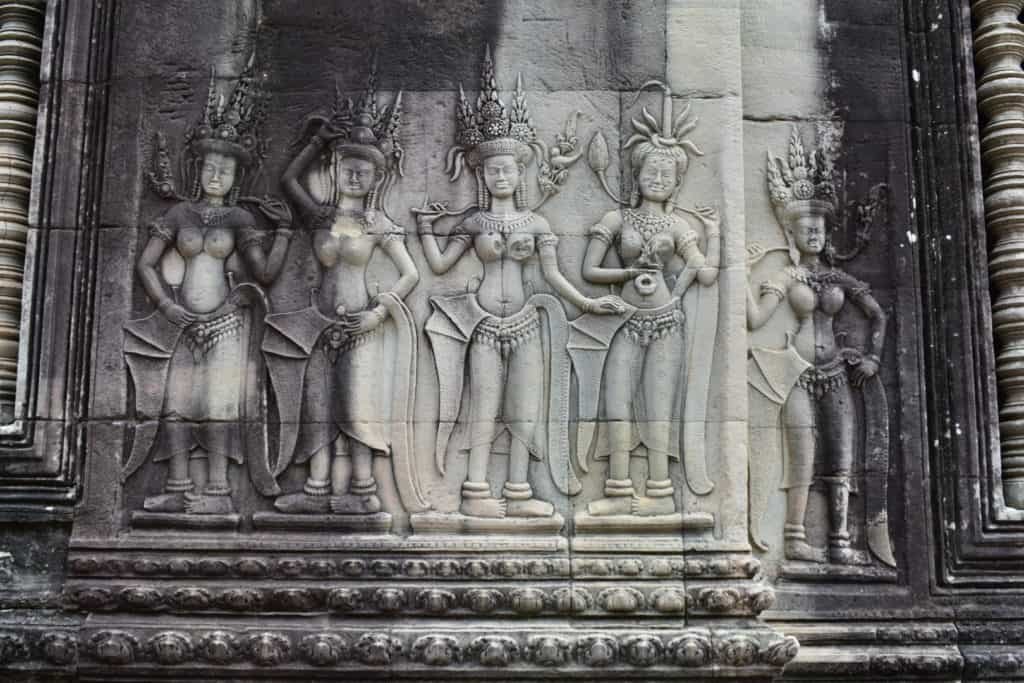 Many visitors do not realize that many surfaces of the Angkor temples were once painted. Today, only small traces of the paint remains on just a few temples.
The sandstone used to construct Cambodia's national monument, at least 5 million tons worth, had to be carried from a quarry 25 miles away.
Angkor Wat was shifted from Hindu to Buddhist use sometime around the late 13th century. The temple is still used by Buddhists as a place of worship today.
Angkor Wat was made a UNESCO World Heritage Site in 1992. The site suffered from decades of unregulated tourism and looting; many ancient statues have been decapitated and their heads sold to private collectors. An international collaborative effort has helped to slowly restore sites and prevent further collapse of unstable structures.
The Angkor Complex is so large it can be seen from Space!
The Angkor temple Ta Prohm—famous for the large vines that strangle the ruins—was used as the set for the hit movie Tomb Raider. Paramount was charged US $10,000 per day for seven days to film there.
Unlike other temples in the region that are aligned facing to the east, this temple was aligned to the west. It faces sunset and the evening sun adds to its beauty in the evening.
t is not until the 16th century that the temple came to be known by its present name. Prior to this, it was known as Pisnulok, the official title of the Khmer king Suryavarman II that built it.
The site receives more than 2 million visitors annually- and we can understand why!
Angkor Wat is a sight to behold. It forms a stunning backdrop that's beauty belongs more to postcards than reality. If I did not know better, I would say that the temple is an alien spaceship ready to fly off into the space at any time.