Your 40+ Road Trip Must Have Items
There is nothing better than an incredible road trip filled with happiness, laughter, and endless memories. There are days of sightseeing and exploration at your grasp; fresh air and open roads with nothing but freedom and adventure at your soles. But, anyone who has taken a road trip knows that the lead up to one can be… a little stressful to say the least. What road trip must have items do you pack? How do you make sure you have packed everything and you're ready to go? Do you need this, or do you need that?
Growing up, road trips were a right of passage for me and my family. We explored areas all over Australia and New Zealand by car, and this filtered down into my love of bus travel, camping, and long trips as an adult.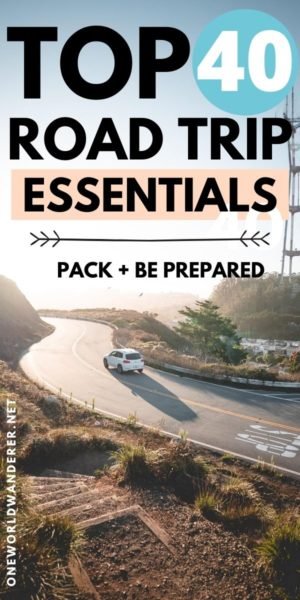 This post may contain affiliate links. If you make a purchase using one of these links, I might get paid a small commission at no extra cost to you. Please read my disclosure for more info 🙂
One of my all-time favourite road trips, and one that I packed all the road trip must have items listed in this post to prepare before I left, was around North Queensland in 2020.
On this trip, I:
Wandered about the magical Daintree Rainforest (the oldest rainforest in the world).
Strolled around the hillside towns in Atherton Tablelands, dining on fresh fruit and even fresher air.
Hiked incredible trails all over the region.
Sounds like a pretty incredible trip, doesn't it?
Well, yeah… it was! Next to my Uluru and outback Australia road trip in 2019, it was probably one of the best road trips (maybe even holidays) I have ever been on.
But one key thing about staying happy, comfortable and safe (especially as a solo traveller) while on the road was packing all the road trip necessities.
If you're planning on venturing out soon (and you totally should), these road trip must have items are essential when packing and preparing.
And if you're wanting to keep this post pinned for the next time you venture out, you can download the free road trip packing checklist!
Anyways, when you're wondering what exactly what to pack, refer back to list handy dandy list of every essential item you might need!
Your 40+ Road Trip Must Have Items
Road Trip Must Have Items
for your Vehicle
Do A Vehicle Check
When you first decide to take off on a road trip, you need to make sure your car is going to be 150% ready for the journey. Think of all the long roads, winding mountain climbs, and miles you are going to track.
Before you travel, make sure to check:
Oil levels
Fluids- coolant, windshield water, brake fluid, etc
Tire pressure (and fill if needed)
Headlights, indicator lights, backlights, hazards, etc.
The tread of your tires
Licence and Rego
More than likely you'll have these documents paid for and printed off in your car, but just in case it didn't cross your mind, make sure your vehicle is legal and that you are a legal driver before you go!
Make sure you have:
A valid licence
Registration up to date
Car insurance
Chains for Tires
So, you're probably reading this thinking, but aren't you from Australia? Yes, I am. But that doesn't mean there aren't areas in Australia where you aren't legally required to have tire chains in the snow/ice. And- fun fact- many of those who read One World Wanderer aren't actually Australian, so it is something relevant to a lot of locations.
Be prepared in winter (or fall or spring depending on where you live) and have tire chains at the ready in case you need them.
Spare Car Keys
The last thing you want to be dealing with when travelling around a country by car is to get locked out and have to wait for a locksmith to let you back in. Particularly if you're travelling in the outback, country areas where reception is limited!
Spare yourself the dilemma of being locked out of your car on a road trip by always always always having a set of extra car keys on you. Top tip with this: make sure if you are travelling with someone else you each carry a set of keys, just in case you somehow manage to forget your bag inside the car… with both spare keys in it!
Jumper Cables
Now, I will be honest and say I would have no idea what to do if I needed to use these, but I feel like it is one of the essential things travellers should have when road tripping.
If you want to learn how to properly jump a car you can check out this video. (I am going to be rewatching this until I learn!).
Spare Tire
Once again, I would have no clue how to change a spare tire if I needed to (one thing I have recently added to the list of things to learn before I jet off on a road trip again), but having a spare tire is essential when road tripping. In fact, I am pretty sure in most countries it is required to ensure your vehicle is legal.
Before you travel, and especially if you or anyone you may be travelling with aren't in the know on how to change a flat tire, do your best to learn!
Road Trip Safety Items
First Aid Kit
Packing a first aid kit is always the first thing I add to my list of things to pack when I travel. Even when I am heading overseas to a busy location filled with shops and medical practitioners, I never want to travel without the bare minimum.
While (thankfully) I have never needed a medical kit while exploring, if something did happen I would want to be as prepared as possible. Plus, I can't tell you the number of times I have needed a band-aide on any vacation.
Make sure you pack a first aid kit on your road trip. I use this one from Amazon. It's small, light, and has everything you might need in case an injury occurs.
Snake Kit
I am not sure about any other country in the world, but there is no way I am not going to be prepared for a snake attack when travelling around Australia. Those nasty little creatures are the shadows of my nightmares and I dread the day I will be attacked!
Prepare for the worst when travelling around on a road trip, and always have a snake kit at the ready! This is an affordable, good-quality one from Amazon that I always keep in my car and I recommend you do the same!
Torch
An item I often forget when travelling is a torch. Most of the time I think 'i'll just use my phone.' But, when I needed a torch on my North Queensland road trip to get to the outside toilet when my phone was dead, I kind of regretted not having packed one.
You can never go wrong with a durable torch like this one.
Car Comfort Items
Reusable Water Bottles
Water bottles. We all need them. And in this eco-friendly day and age, it's important to never rely on the idea of purchasing plastic water bottles whenever you travel.
Personally, I love this one because it's big enough to carry 2.5L of water which is awesome for road trips!
I also always travel with a water filter/ purifier in case I decide to drink from a river when I run out of water on a hike, or I get stuck somewhere without any clean water options and need more water!
Another water bottle that is one of my road trip must have items is my insulated water bottle– able to keep my water hot when I boil it in the morning and want to use it for coffee or tea throughout the day, but also able to keep my water cold on those really hot days.
I actually have several of these, but this is the main one I use.
Toilet Paper
No matter what kind of road trip you're taking- a long one, a luxurious one, an outback trip, or something else entirely- toilet paper is essential.
Don't get caught without toilet paper on your trip. Nothing sucks more than having to use toilets that don't have it or need to go somewhere where there are just no toilets around. It sucks. Trust me on that.
Insect Repellant
No matter the location of your road trip, bugs are probably going to be a thing. And you always want to be prepared for a sneak attack.
There is nothing worse than insect bites, so I always recommend travelling with a tube of repellant and a fly net to avoid having lumps and bumps and rashes or the irritation of flies and bugs on your skin for the duration of your travels. Get yours for your next road trip here!
Umbrella
Take my word on this you need an umbrella. I repeat: you need an umbrella! I can't tell you how many times I have travelled, road-tripped, day tripped, or even just gone to work and been soaked from not having an umbrella packed in my bag.
It sucks, and I highly recommend not making the same mistakes I have!
Umbrellas can be picked up at most of your local shops, however, if you're loving the Amazon shopping (and I totally prefer this to go in-store myself), then I recommend this Amazon one (plus the colour options are amazing!).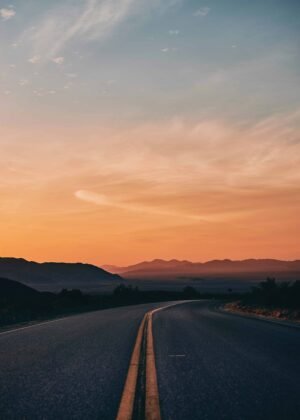 Road Trip Must Have Car Comfort Items
Snacks
This might be a given, but when you are driving you should always pack snacks somewhere accessible. Especially if you are travelling alone. Snack food will not only spike your energy levels when you feel your focus and energy may be lacking but also keep you nice and full for those long drives!
I love to pack dried fruit, nuts, energy bars, popcorn, sandwiches, apples and berries, lollies, etc. I basically just have a snack bag in lieu of a passenger and I love it.
If you're hiking or doing a lot of activities when on your trip, I recommend having a box or two of these delicious cliff bars. If you haven't tried them, you should. But, I recommend them mainly because they are high in protein and energy, and created specifically for those who need a boost while staying active.
Travel Mug
Coffee, tea, hot chocolate? Three of the best drinks ever brought to life and the sole sustenance of the majority of my road trips. I always keep a travel mug in my car, along with coffee and tea bags for filling up my mug on travel days. There's nothing better than a fresh drink to keep you going. This is the mug I love from Amazon!
Reusable Garbage Bag
Remember all those snacks we just talked about? Well for the wrappers, tea bags, rubbish that comes from it, you'll most likely need a garbage bag. I always recommend using reusable bags where possible, and this is the one I use! Fun fact, reusable diaper bags work perfectly for road trip garbage too- and the best part is, there are a tonne of awesome colours and styles to choose from!
Comfy Road Trip Essentials
There are times on my road trips where I have been nothing but uncomfortable. It's not always picturesque locations and bougie ins, despite what you may see on social media. Road tripping can be damn hard. There are cold nights in the middle of nowhere, toiletless campsites, creaky woods, and animals coming a little too close for comfort.
If you're still reading this post I am going to assume you aren't staying in a 5-star resort when road tripping. You're probably in a van, RV, campground, or somewhere else a little adventurous. That's why I highly recommend these items to make your vacation a little more comfortable!
Eye Mask + Earplugs
Two road trip must have items, and items I recommend every traveller add to their list is a comfy eye mask and great earplugs. I never travel without these items as they're a must for a good night's sleep! I recommend using this eye mask and these earplugs (they work like a charm).
Warm Blankets
Regardless of if you're travelling somewhere in winter, night times on road trips are often a lot colder than when you're indoors. You don't want to be stuck in the cold, unable to stay warm at night or throughout the day, so always load up your car with a bunch of good quality, warm blankets!
Pillows
Similar to bringing lots of blankets, you don't want to forget to bring pillows!
Whether you will be camping in your van, staying in a cabin, or sleeping in a tent, having your own pillow will make a world of difference to your comfort levels. It's a portable piece of home that will make you feel so much better!
Towels
I can't tell you how many times I have needed a towel in my car. Whether from rain, mud, blood, ocean water, or something else entirely, towels are an essential item I keep in my car literally every single day. For road trips, you want to have at least two- one for showers, and one to dry off after activities like a day at the beach or pool! This is the beach towel I love, and this is the one I use for my travels! Alternatively, you can use a smaller, easy-dry microfibre towel.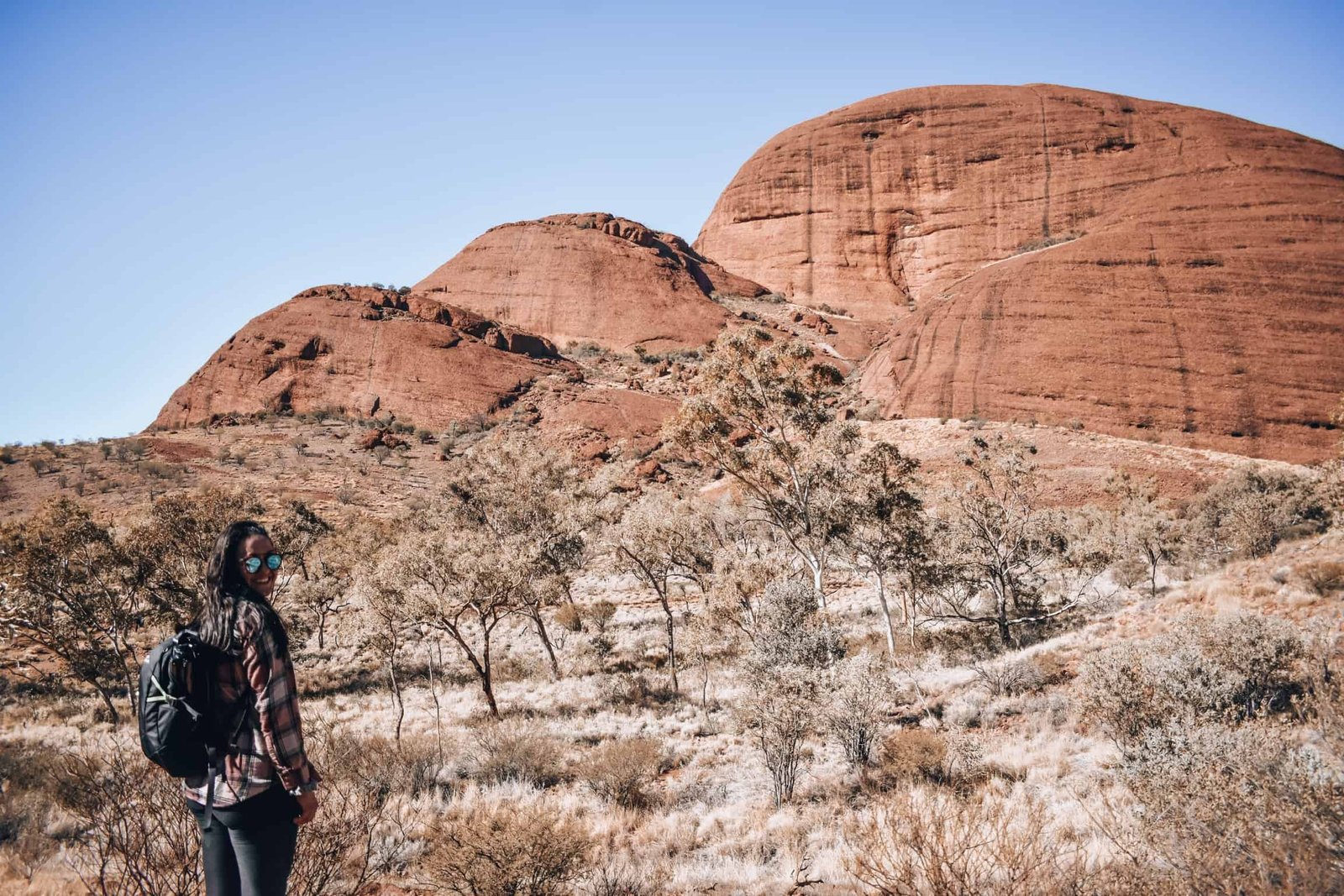 Tech Gadgets Needed for Road Trips
I would most likely say you own or have access to a large majority of these items, but just in case you don't, I highly recommend investing in them for your next road trip.
Car Power Inverter
This is something I only heard of recently, and I am kicking myself for not having one of these on my previous road trips.
Seriously, you need one of these for your next road trip! If you don't know what a car power inverter is and why it one of my road trip must have items, it allows you to use the electricity from the cigarette lighter while driving (don't use it when the car is off unless you want a dead car battery) and gives you access to a power source that could charge a fridge or laptop. There are tonnes of options for ones you could buy, so I do recommend researching what will work best for you- but this is a really good one I found on Amazon that you may love.
Powerbank
Having a power bank or two is always good when travelling and especially for long road trips or hikes when you may be using your phone a lot for maps, photos or other apps that drain the battery.
I always make sure to pack both of my power banks when travelling and you can find the same one here!
Camera Gear
If you are a regular traveller, road tripper, or camper, it might be a good idea to invest in some quality camera gear so that you can capture the incredible memories you'll be making.
The good thing is, camera gear doesn't always have to be expensive. I use this compact Nikon DSLR which is an awesome beginner and intermediate camera when all you want is to take good photos.
Best Cooking Tools
I am not going to list every cooking tool you may need on your road trip because frankly, that's on you! Road tripping may be as self-sustained or as little sustained as you want it to be- it really just depends on where you're planning on staying. For campers and van-goers, you probably need a little more than those staying in a hostel, motel, hotel, or cabin, so just be mindful of how you are going to be cooking and what facilities are available to you based on where you are planning on staying.
Food Storage Containers
No matter where you stay, I always recommend having storage containers available for when you have leftovers, need to store your lunch for the next day, or any other possible reason.
I use these collapsible containers when I go on road trips as they will save you a tonne of space! I also recommend these reusable zip lock bags for more food storage options on your trip!
Reusable Utensils
As an eco-conscious traveller, I always keep a set of reusable utensils and straws on me when I go. This way, I avoid the need for one-use plastic utensils. The best thing about these reusable utensil kits is that they are small enough to keep in your handbag or glovebox! And- you're doing your part to protect the planet!
Picnic Set
Whether you have a tonne of camping gear ready to go or not, I recommend investing in one of these (completely adorable) picnic sets, ready with gear for four people. This is something I found I used regularly on my recent North Queensland road trip as it had cups, utensils, plates, and bowls ready to go! It was great for day trips, so much so, that I actually find I use it back home whenever I want to go to the beach for lunch or something like that!
Sharp Knife and Scissors
Having a knife and scissors will not only be good for when you want to cook but can also be used for any wilderness, shopping, the maintenance you might do (I can't tell you how many times I have needed scissors).
Again, if you can grab a knife from home, all the better. If not, pick one up before you venture off or grab one while on the road from a store!
Cooler Bag
If travelling with a fridge isn't possible, having an esky and cooler bag on your road trip will keep your food cool! You can also get backpack style cooler bags on Amazon which I love for day trips and hikes because it means you can have all those cold food goodies and cold water (or maybe a cold beer) throughout the day!
In our road trip cooking bag, we always keep at least one:
Miscellaneous Items
Deck of Cards
This may be one to skip if you are travelling alone (although you never know who you'll meet or what solo games you'll teach yourself), but a deck of cards is perfect for those afternoons away from service with nothing to do. Not having a deck of cards at the ready is a big road trip mistake! Get your pack here.
Medication
If you're anything like me, you probably get raging headaches all the time! Something about sunshine, dehydration, hiking, long car trips, and all the other juicy goodness that comes with travelling just gives me a headache! So, no matter where I am in the world I will always have Ibuprofen, Tylenol, Panadol, etc at hand.
Likewise, I always keep a tube of scratch/rash/bite lotion in my toiletries kit, in case I need to clean a cut or soothe a burn or insect bite!
Sunglasses
I can tell you from experience, you definitely do not want to travel on a road trip without a set of sunglasses. I currently use a pair from Maho shades, but any of your local favourites will work perfectly.
Cash
I am not sure about other countries, but having cash at hand is awesome for a couple of things in Australia. Firstly, because in North Queensland, delicious fruit stalls are in abundance! Think fresh mangoes, berries, bananas, watermelons, pineapples- the lot! It's a literal tropical haven up here, and with a small cash donation, the fruit is yours!
Secondly, national parks and those few locations you may need to pay for parking require cash to be used, so always make sure you are prepared!
Hand Sanitiser
With all the camping and servo stops you will be doing along your travels, one of the must have road trip items you will need is hand sanitiser! You definitely don't want to risk the germs, bacteria, and viruses floating around- especially with COVID-19 still around. You can pick up hand sanitiser at any shop these days- so be sure to stock up!
Chapstick
An air conditioner in the car, dry, dusty air when travelling, it's inevitable you will have dry lips at some point on your road trip.
I always make sure to keep one or two of these chapsticks on me at all times and the added benefit of this one is that it has SPF30 so you'll be safe from the sun!
Favourite Road Trip Bags
Large Travel Bag
How are you planning on packing everything listed above? Well, in a bag of course! It is completely up to you whether you prefer suitcases to big travel backpacks or the simple duffel bag. Personally, I don't go anywhere without my suitcase, but that is because I love it like it's a part of me. It has been my travel companion through 30+ countries and we adore one another. It's a thing 😉
Day Backpack
When travelling on a road trip, one of the items I love having is a good, sturdy backpack. Whether it is to load up with items I'll need on a hike, or to bring essentials into my tent or hostel room at night, a backpack is going to be really handy and secure!
I'm a huge fan of these day backpacks but this is another one I have recently been eyeing off!
Hanging Toiletries Bag
This is another item I am eyeing off and will be adding to my packing list for when I travel and road trip! A hanging toiletries bag is going to help keep your life on the road organised and secure! Find one you love here.
If you think I missed anything that should be added to the list, feel free to share in the comments!
Keep wandering,
Abbie xoxo