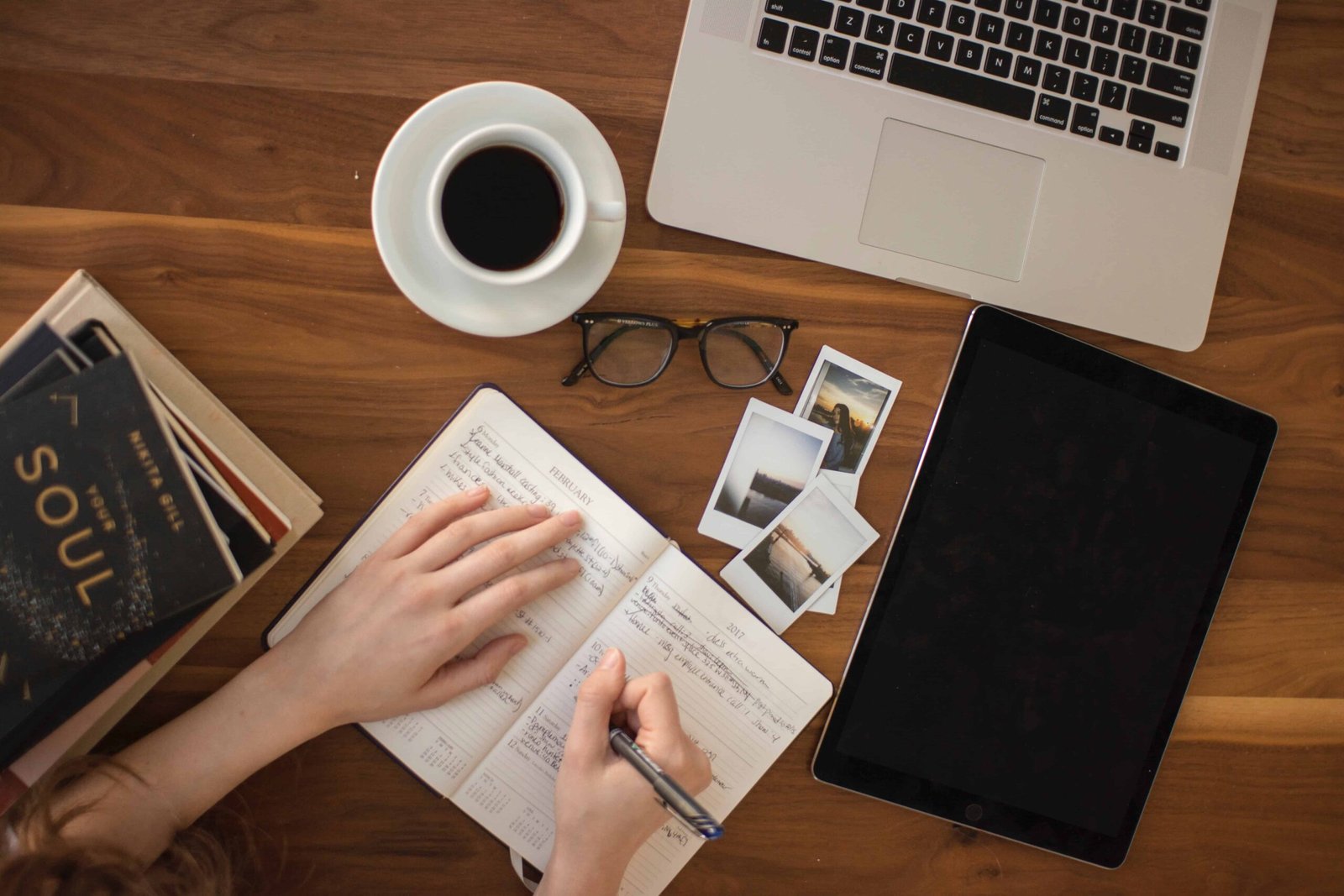 Airfare and car rental
Skyscanner: This great website searches a lot of different airlines, including many of the budget carriers that larger sites miss. This site is always the first place I start when I am looking for flights.
Google Flights: One of the best flight search engines out there, Google Flights lets you enter your departure airport and see flights all over the world on a map so you can see where the cheapest destination in. They also suggest different dates for cheaper flights.
Europecar: The website that can help you book a hire car or van for your travels.
 Accommodation
Hostelworld: The best hostel accommodation site out there with the largest inventory, best search interface, and highest availability. I use them for all my hostel bookings.
Booking.com: Booking.com provides great resources and booking sites for hotels and other accommodation. I like their easy-to-use interface too, wide selection, and no money down policy. They are especially good for listing in developing countries.
Airbnb: Airbnb is an online marketplace that lets people rent out their properties or spare rooms to guests. As a buyer, you can find fully- furnished
apartments at low rates in great locations.
Tour Companies
Intrepid: They offer good small group tours that use expert guides and leave a small environmental footprint. If you go on a tour with anyone, go with them. They are my favourite multi-day tour operator and I take at least two tours a year with them.
Contiki: Worldwide leader in group travel for 18-35's. They offer amazing trips all over the world and help you connect with people while leaving the travel stresses to the experts. As they say "Travel With No Regrets" and I promise you, there will be no regrets when you return home!
Topdeck: Similar to Contiki, Topdeck is known for providing unforgettable travel experiences for 18-30 somethings for the past 35 years. I travelled with them after doing a Contiki and honestly consider them on parr for experience, value, and fun!
Travel Insurance
World Nomads: Your life means more than your money, and paying for a good travel insurance policy for your trip is always a good idea.
For backpackers and long-term travellers, World Nomads is one of the best insurance providers around. You can also extend your policy whilst abroad in case you fall in love with a place and decide to stick around a while!'
Courses
Superstar Blogging: Looking to become a better blogger, photographer, or writer? One of the most influential bloggers of our time, Nomadic Matt, has created an online travel media school and partnered with industry experts to teach you the skills you need to succeed in the digital travel space. His step-by-step course features monthly webinars, a FREE Facebook group, teacher feedback, and tons of expert interviews and guest lecturers!
The Instagram Bootcamp: Christina's incredible Instagram course will change your life. You'll learn everything you could possibly need to know about growing your Instagram like a boss- and believe me, it works! She provides in-depth modules, videos, and lessons, cheat sheets, sample pitch letters that actually work, access to a members-only Facebook group which Christina is very active in, and so much more. If you want to step up your Insta game, her course is the one to do!
Making Sense of Cents Affiliate Marketing Course: Michelle earns over $50,000 a month through affiliate marketing, and she shares all of my best tips in this course.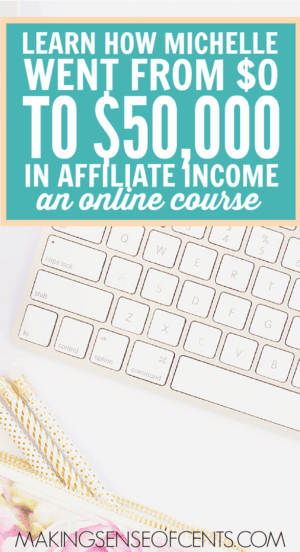 In this course, there are 6 modules, over 30 lessons, over 20 worksheets, bonuses, an extremely helpful exclusive Facebook group, and more, and she goes through everything when it comes to affiliate marketing, such as:
What affiliate marketing is and how it works
Why affiliate marketing is great
The exact steps she's taken to earn over $300,000 from a single blog post
How to pick the right affiliate products to promote
How to increase conversions
How to build trust and not lose followers
Required disclosures that you need to know about
The one major tool you need for affiliate marketing
Different strategies to use to promote your affiliate products
How to use Pinterest to succeed at affiliate marketing (yes, this includes the newest Pinterest affiliate rules!)
Blogging Resources
Canva: This is an online design program that allows you to create banners, pins, and images for your blog. I love absolutely love how easy it is to use this program! It is my go-to tool for creating pins to promote my blog on Pinterest. I am currently using the free version, but you can always pay for their upgrade version to gain access to more features.
Bluehost: Bluehost is my favourite hosting company and great for bloggers just starting out. Their prices are cheap and their servers stay on and I enjoy their customer service.  If you're looking for a reliable hosting company, I recommend them. There's honestly no one better.
Get Response: I've been using Get Response to send all my emails for a long time. They have an easy to use interface, let you set up autoresponders, create tags, and have stellar customer service! If you are looking for an excellent email provider, this is the best one to use.
Grammarly: I stumbled across Grammarly a while ago and the free version of the software is fantastic. It's shocking to see the number of spelling and grammatical errors you can make and miss and this program picks them up and offers suggestions without you having to do much more than click a button from a prompt. For any writer, blogger, or email fanatic, it is so, so worth having.
Tailwind: This Pinterest scheduler app has changed my life! I don't pin manually as much anymore and it has saved me SO MUCH time! I've been using Tailwind for a while and I have seen incredible results with my traffic!
Tailwind has a simple free sign-up here, PLUS a $15 gift if you ever decide to purchase Tailwind (which I highly recommend).
Ultimate Productivity Bundle:  Need to spruce up your productivity? This bundle gives you access to 12 eBooks, 31 eCourses, 29 workbooks & printables and 2 membership sites that will change your life!
Learn More about photography: The best way to learn something is to learn from the best of the best! This photography bundle gives you access to 21 eBooks, eCourses, and more. You'll learn how to:
Shoot stunning natural light portraits (forget about flash!)
Give your images an attractive, consistent look with 50 different Lightroom presets
Photograph candid vacation or travel memories in a meaningful way
Capture your baby's cutest expressions fast and never miss the moment again
Frame or stage beautiful photos by understanding patterns, symmetry, leading lines, curves, shapes, depth of field, long exposures and minimalism.
Discover the features that make your phone such an amazing compact camera
Take advantage of advanced techniques if you own a DSLR camera (Canon or Nikon!)
Get your photos organized and printed without spending hours at the computer
Edit your phone photos with free and cheap apps
And more!
Earn extra money online or save money!
Survey Junkie: I personally use this free resource to earn extra cash by answering simple surveys online. This may help you save money or pay for some of your groceries for the month because you can redeem cash or FREE gift cards (your choice). They are rated 8.7/10 which is one of the highest on TrustPilot reviews.
 You can sign up for Survey Junkie for FREE here and start earning free gift cards and cash during your spare time.
Swagbucks: Swagbucks is my go-to survey site when I want to earn a little extra cash in the evenings. You can earn cashback or vouchers by doing a range of things from completing surveys to playing games online and watching videos. It's a legitimate site and in my opinion one of the best.
Palfish: Is an easy to use app and one of the best out there for teaching English online. There are two ways to make money on Palfish. First is with the Free Talk where you just chat to people, you don't need to have any specific qualifications for this (or to be a native English speaker) and you can set your own rates. The second is with the Official Kids Course (OKC) where you follow a prepared lesson; the pay is better here but you do need a TEFL/ TESOL certification which is easy to do and can be easily acquired here for $19.
**If you sign up to Palfish please enter my invitation code: 91355193. I will be assigned as your mentor in the app and will be happy to coach you through the whole application process and answer any questions you might have :)**
Teach English Online with SayABC: The company that can make your dreams of working for yourself a reality! SayABC is easy to use, a well-paying interface that allows you the opportunity to work your own hours and teach children English.
Disclosure: Please note that some of the links above are affiliate links, and at no additional cost to you, I earn a commission if you make a purchase.  If you are ready to book your trip or upscale your blog or extra income and would like to support this website in some way, using these links will help do exactly that.