Have you ever wondered how so many people are able to travel so much, despite the fact that travelling often breaks the bank? Travelling on a shoestring budget might actually be easier than you'd imagine!
I know what it feels like to be that person stuck at home while all your friends are spending their holidays galavanting around Europe in summer. It often makes you feel like you're doing something wrong.
But this is not true,
With careful planning, intelligent choices, and a little creativity, you can take incredible adventures without breaking the bank.
In this blog post, I will talk you through some practical tips and strategies to help you travel on a shoestring budget, making your dreams of exploring Europe next summer turn from a dream to reality!
Embrace the Art of Budgeting
Creating a well-planned financial roadmap is one of the first steps to successful budget travel. Start by setting a realistic travel budget that includes transportation, accommodation, food, activities, and miscellaneous expenses. Research the cost of travelling in your desired destinations and allocate funds accordingly. Tools such as budgeting apps or spreadsheets can help you track your expenses and ensure you stay on track throughout your journey.
Here are some things to think about:
Daily cost of food (and over-exaggerate this)
Drinks (coffee, orange juice, alcohol, etc.)
Transport costs
Emergency fund
Insurance costs (because that shit is pricey)
Will you need any new equipment or clothing for the trip you want to take?
Snacks (because travel makes you hungry!)
Tipping
Choose Affordable Destinations
When you're traveling on a shoestring budget, selecting destinations with lower costs of living can significantly stretch your funds. Look for countries or cities where your currency holds more value or regions with a wide range of affordable options.
Southeast Asia, parts of Eastern Europe, and certain South American countries are known for offering incredible experiences without burning a hole in your pocket. They're cheaper than countries like Australia, Canada, and America, and they'll also give you some of the most authentic experiences of your life.
Before you travel, make sure you do a lot of research to find out the realistic cost of a day travelling in the destination. When I travelled to Morocco and Turkey, I was under the impression that these countries were on the cheap side. Unfortunately, the exchange rate from Australia to the Lira (Turkey) and Dihram (Morocco) was awful, not to mention how expensive these countries were (particularly Turkey).
Be prepared. Realistically. 
Travel During Off-Peak Seasons
Timing can greatly impact the cost of your travel.
Avoiding peak tourist seasons allows you to secure cheaper flights, accommodations, and activities.
For instance, Europe in the peak of summer is one of the busiest times of year and will certainly break the bank if you are trying to travel on a budget. Christmas flights are also another popular time travel all over the world may see an increase in prices.
Research the low seasons for your desired destinations and plan your trips around them. Not only will you save money, but you'll also enjoy fewer crowds and a more authentic local experience.
Be Flexible with Your Travel Dates
Flexibility in travel dates can open up a world of cost-saving opportunities.
Use fare comparison websites or sign up for airline newsletters to stay informed about discounted flights and special offers.
If your schedule allows, consider traveling during weekdays or shoulder seasons when prices tend to be lower. Being open to adjusting your travel plans can lead to significant savings.
***Note: It can be hard for students to get time off on days and weeks that are within the semester. For this reason, I recommend ensuring you plan ahead to be able to get the cheapest rates possible for semester breaks.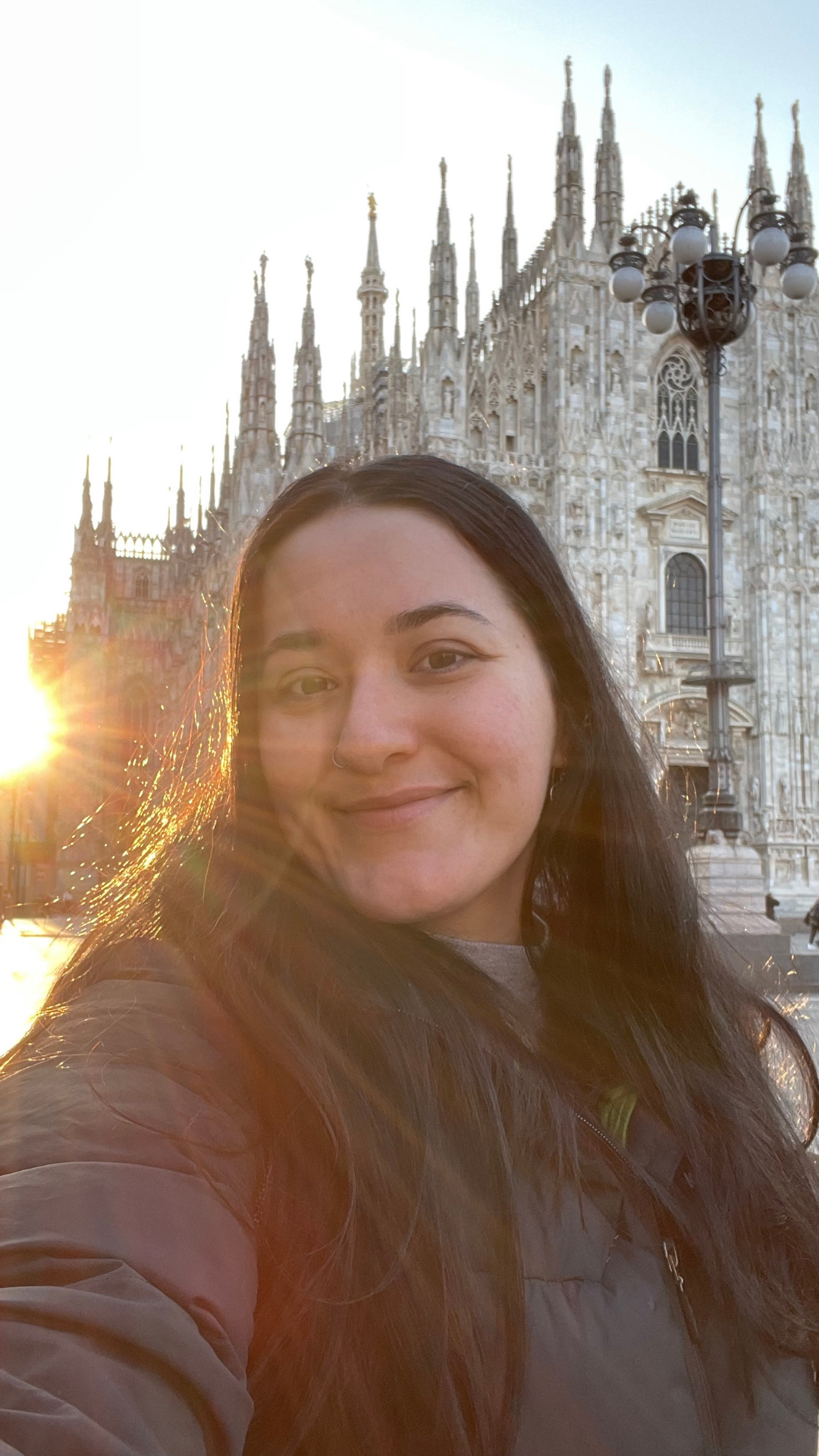 Opt for Budget-Friendly Accommodations
This might be obvious, but hostels really are the cheapest and best option in almost any country.
However, a lot of people have issues with hostels and want to avoid these places even when travelling on a budget.
Accommodation expenses can eat up a considerable portion of your travel budget. If you're set on avoiding hostels (though they truly are the best options), look beyond traditional hotels and explore alternative options.
Guesthouses, homestays, and even house-sitting or pet-sitting opportunities offer affordable alternatives while providing unique cultural experiences.
Additionally, platforms like Airbnb and Couchsurfing can connect you with locals who are willing to share their homes or provide inexpensive lodging options. These may not always be the best option for you when travelling solo or when travelling to certain countries, but it's always good to have a look in case you can snap up something that doesn't break the bank.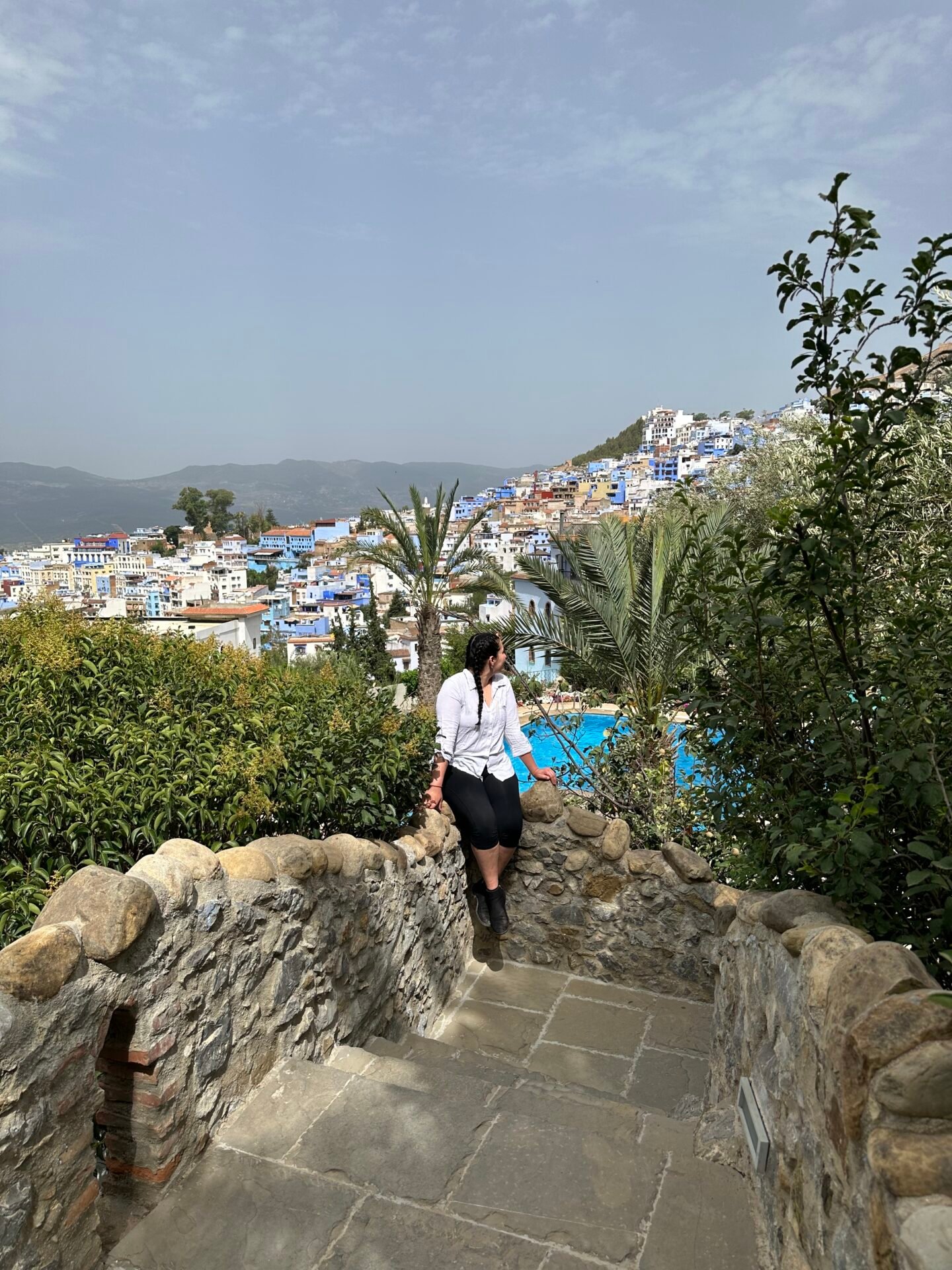 Master the Art of Transportation
Getting around your destination efficiently and affordably is crucial to travelling on a shoestring budget and not breaking the bank.
However, to do so can be tough. That's why I recommend researching the local transportation options available, such as public buses, trains, or shared taxis. In some cities, walking or biking might be the best way to explore while keeping costs down. 
Consider purchasing city passes or transportation cards for unlimited access to public transportation, which can be more economical than buying individual tickets.
Another option is to choose a hop-on-hop-off pass for a day or two to get around the city and see all the attractions you want to see. Though these passes don't tend to be too budget-friendly, they often enable you to travel farther and see more, while also avoiding having to board a public bus ot worry about taxis.
*** Important note: For solo women, public buses and taxis may not be the safest option in some countries. I recommend reading up on how safe certain countries are for these modes of transport. Safety is always the #1 most important thing when travelling, and I often splurge on transport to ensure my safety. 
Eat Like a Local
Sampling local cuisine is an integral part of the travel experience.
However, dining out for every meal can quickly deplete your funds. Especially in countries where food can be as expensive – if not more expensive – than the country you're from.
Embrace local food markets, street food stalls, and affordable eateries where you can savor authentic flavors at a fraction of the cost.
Take advantage of grocery stores to buy snacks and prepare simple meals, especially if your accommodation has kitchen facilities.
And most importantly, book accommodation where breakfast is included in your price, so you can fill up in the morning and then stock up for the rest of the day! 
Tip: When traveling to places with included breakfast, bring a reusable coffee mug to fill up your mug before heading out for the day. This way, you can save on needing to buy a second coffee when you go out. You can also do this for snacks and fruit, though don't take advantage of the generous breakfast you've received!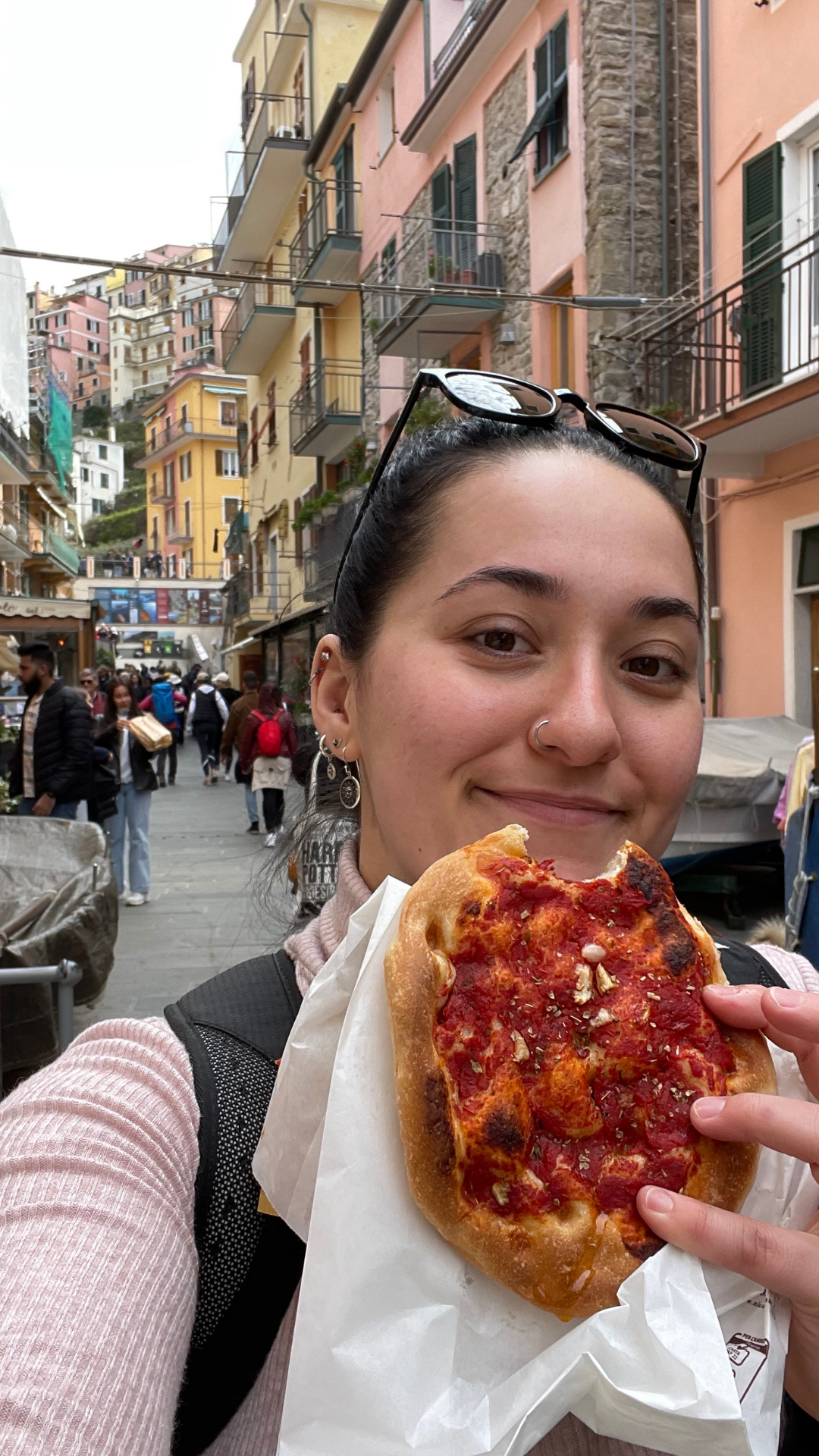 Prioritize Free or Low-Cost Activities
Exploring a destination doesn't have to break the bank.
When travelling on a shoestring budget, seek out free or low-cost activities and attractions, such as public parks, museums with discounted entry days, walking tours, or local festivals.
Engage with the local community by attending cultural events, exploring public art installations, or participating in community-led initiatives. Or my favourite activity of all – simply just walk and see where you end up. 
Often, the most memorable experiences are the ones that don't come with a hefty price tag (and are most unexpected).
Tip: When staying at hostels, almost all of them have free or super-affordable activities for you to do!
Travel Light and Pack Smart
Avoid excessive baggage fees and unnecessary expenses by travelling light.
Pack versatile clothing items that can be mixed and matched, and consider doing laundry during your trip instead of carrying excessive clothing. The plunger washbag is a great option for a lightweight washing machine that can help you avoid overweight baggage costs and laundry costs. I absolutely LOVE packing with me on my travels!
Traveling on a shoestring budget is not only feasible but also an incredibly rewarding experience. By adopting a frugal mindset, making conscious choices, and embracing the adventure of exploring new places on a budget, you can embark on transformative journeys without compromising your financial stability.
So, go ahead, plan your trip, and let the world become your affordable playground. Remember, it's not about how much money you spend but about the rich experiences and memories you create along the way.