It's about as cliché as visiting the Eiffel Tower, but bloody hell, there was absolutely no way I was going to miss out on watching the sunrise at Angkor Wat!
Angkor Wat may be on every travellers hit list, but this is for a damn good reason. This Cambodian temple complex dates back to the 12th century and is the largest religious monument in the entire world!
Angkor Wat is Cambodia's number one tourist attraction, and honestly, it is treated a bit like a cash cow. Entrance tickets are ridiculously expensive, especially for a country as notoriously poor as Cambodia.
A one day pass will set you back a whopping $37 USD and a three day pass is a pretty huge $62.
It is important to note that the ticket price is only the beginning of the expenses for a trip to Angkor Wat. Each day that you visit you will also need to organise transport to get between the temples. A tuk tuk is generally the cheapest way of getting from site to site, and for a full day of exploring you'd expect to shell out about $20 for one driver and tuk tuk – so the more people you can fit in (at most 4) the cheaper this will be.
If you are planning on only purchasing the one day pass (which for most people will be enough – only go the three day pass if you are a total temple enthusiast) and also want to see the sunrise, you'll need to actually go to the entrance and buy your ticket the afternoon in advance.
While the entire site opens at 5am (and entrance to the temples opens at 5.30am) the ticket office stays closed until a little later in the morning, so you'll be cutting it pretty fine to actually see the sunrise, and you'll have to compete with the biggest crowds.
Your ticket will have your photo on it, and you absolutely do need to carry it with you as they are checked very thoroughly, especially at the most popular sites.
Now, logistics over, let's get on with the pretty pictures!
This next shot is my favourite from the morning, I just love the mix of colours and the reflections!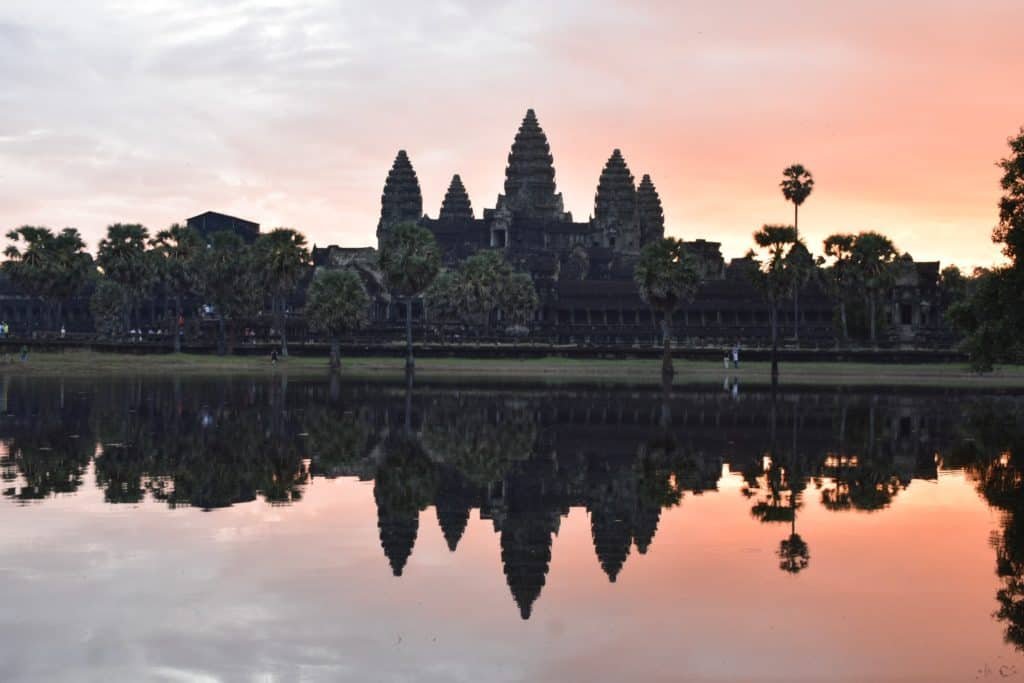 The outer walls of Angkor Wat measure a whopping 1,024m by 802m – so hopefully those measurements give you an idea of how massive the temple really is.
Featuring classic Khmer architecture, most of Angkor Wat is constructed from sandstone, and when you consider how old the temple complex is, it is in pretty top notch condition.
It will come as no surprise that this temple is absolutely crawling with people! One downside of visiting for the sunrise is having to compete with the crowds, and it is worth noting that lower tourist numbers are sometimes reported in the afternoons. So if seeing the sunrise isn't all that important to you, it might be a smart idea to consider going later in the day.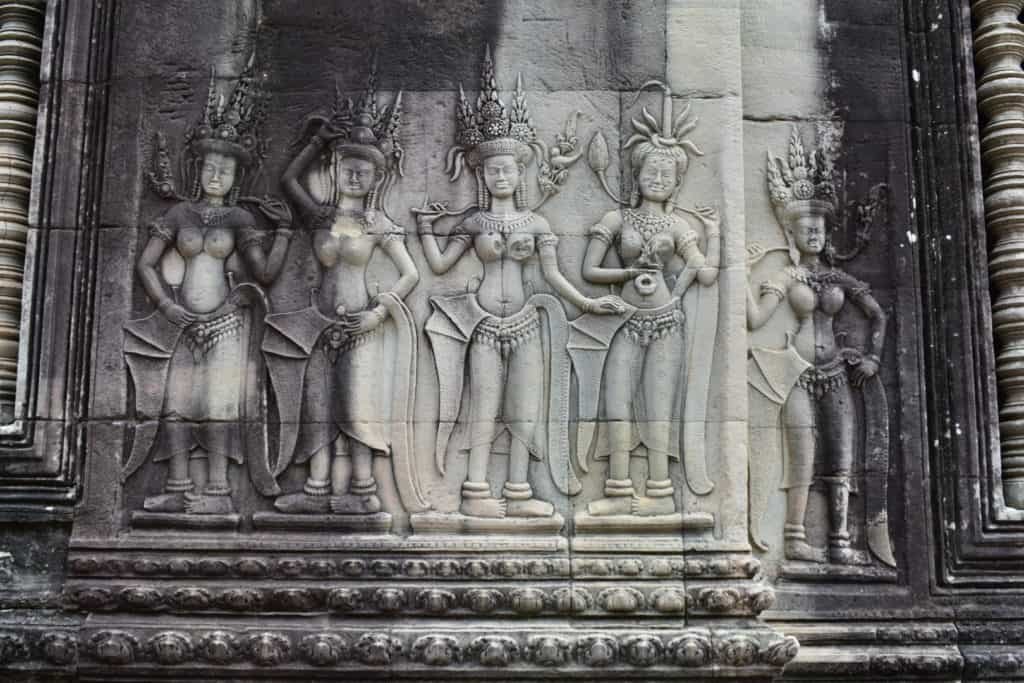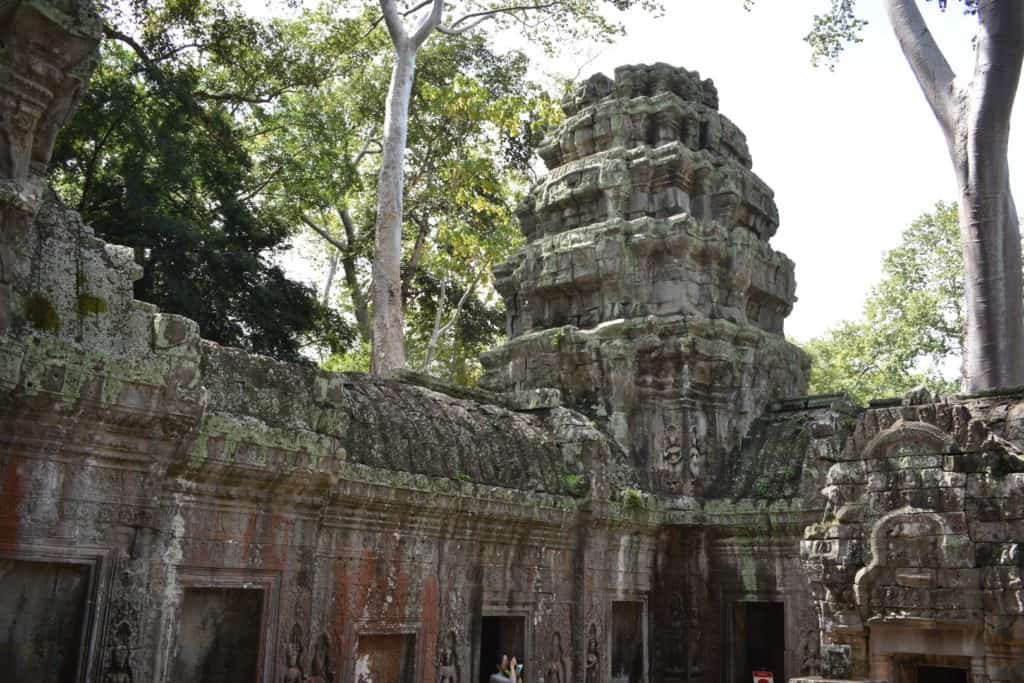 Though Angkor Wat is the largest of all the temples in the city of Angkor – and seeing it at sunrise was absolutely gorgeous – some of the smaller temples in Angkor ended up being much more interesting to me. Still, it's amazing to do the entire experience.
To check out more from Cambodia, read these posts:
The Ultimate Angkor Wat Travel Guide
Surprising Facts You Didn't Know About The Angkor Complex!