46 Easy Ways to Travel on a Budget
Want to learn the 46 easy ways to travel on a budget that has helped me save enough money to travel over 30 countries in the last 5 years? 
Travelling on a budget doesn't sound too glamorous, does it? You might be picturing those disgusting toenail clippings in hostel showers, 48 hours of flying and airport transits, or dining on a loaf of bread for a week. Yay.
But, if there's one thing I have learned over the past few years of travelling, its that one person's idea of budget travel, can be very different from someone else's. As a millennial living in Australia with an alright income, I do have enough money to afford more than a pack of noodles per day. But not a huge amount; and not enough to live like a luxury traveller.
Over the past few years, I have visited places that might be considered expensive (Santorini, Finland, Denmark, Japan…) while spending comparatively little to others. I haven't missed out on those absolute 'must- dos', haven't stayed in hellholes, missed showering, or starved myself. And I've done this all while being on a budget.
This guide isn't about complicated travel hacks or penny- pinching methods but simply about sharing the easy ways to travel on a budget for the average traveller. So if you're looking for ways to travel more and spend less, here's how I do it.
Looking for other ways you can make money online and budget for your travels? Check out these posts:
17 easy ways to earn money online without having to get a real job!
19 Ways to Cut Your Expenses So You Can Afford Your Dream Trip
How to earn free travel vouchers for walking!
8 Easy Ways to Travel as a Broke Student
How to travel more while studying and working full time, and how you can too!
GENERAL BUDGET TRAVEL TIPS
1. Avoid travelling in peak season
This might be a little obvious, but so many people I have come across don't know this magical little tip: if you can avoid travelling in school holidays or over Christmas, avoid it because everything's usually wayyy more expensive!
2. Become a member 
Sites like booking.com often offer special 'member prices' that you can only get your hands on if you're signed in. I recently saved 50% off a booking.com booking and all because I was a member. Even if you can't get member prices or discounts, the benefits of receiving marketing emails can save you a lot in the long run!
3. Check your insurance
Travel insurance never seems useful or important until you actually need it, but then it becomes vital. Shop around, and take it out as soon as you've booked a trip as it can cover you in case you need to cancel for unforeseen circumstances. Not only this, but if something happens to you while you're on the road, travel insurance will be able to help you as fast as possible, and potentially save you thousands. Personally, I use World Nomad's insurance. I find they to offer the best policies at the cheapest price!
[pipdig_code_2]
Travel lots? It's definitely worth looking at an annual policy.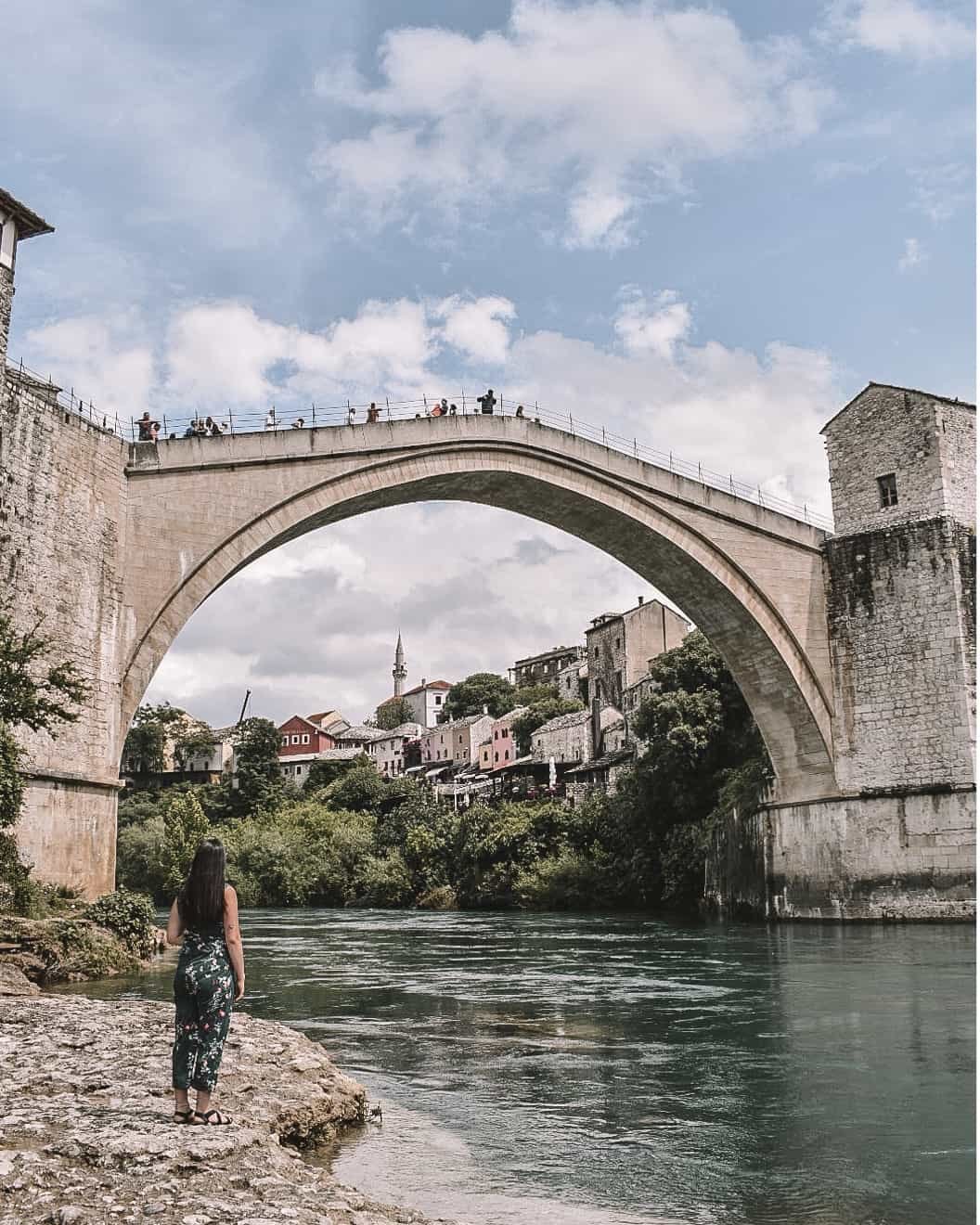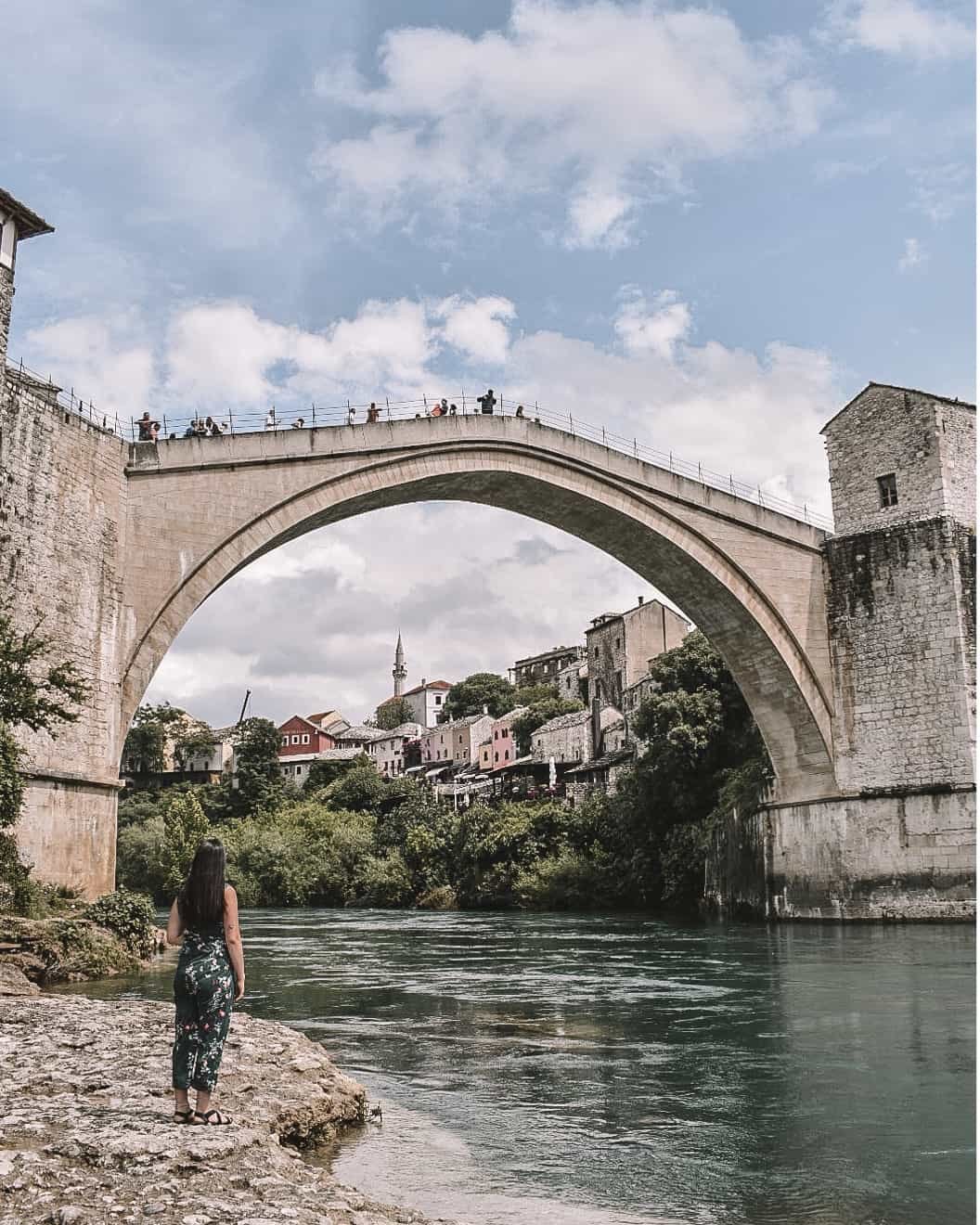 Budget FLIGHTS, BUSES & TRAINS
4. Be flexible
Being flexible is often the best way to save money when travelling. Whether this be travelling mid-week rather than on weekends, choosing whatever date is cheapest in the month you are planning on travelling or being flexible on where you travel to, being flexible can save you a lot of money! Check out my guide on how to find the cheapest flights for your next holiday!
5. Explore your options
Skyscanner is my ultimate cheap flight finding tool but sometimes I have also found comparable prices on the airline's website itself. It doesn't hurt to have a little sticky beak around to see what else is out there.
6. Consider other destinations
It might sound scary, but sometimes travelling somewhere you would have otherwise never considered, can be the best holiday ever! If there are cheaper flights to a place you've never really considered, just go for it! I never would have thought of Bosnia & Herzegovina as 'must-visit' place, but after travelling there I can safely say it's now my favourite country!
7. Search in incognito mode
Personally, I've never actually noticed a huge difference…but it's pretty common advice to search in an incognito browser to find cheap flights. It would be worth trying if you are struggling to find something within your price range.
8. Look at indirect flights and stopovers
If you've got time, but not money, going via somewhere else might bring your flight cost down by a lot. Likewise, sometimes if you have a longer stopover you can save money. This can also allow you to explore another destination on your trip at no extra cost! I did this when I flew to Greece in 2018. I stopped in Qatar and spent a day exploring the city!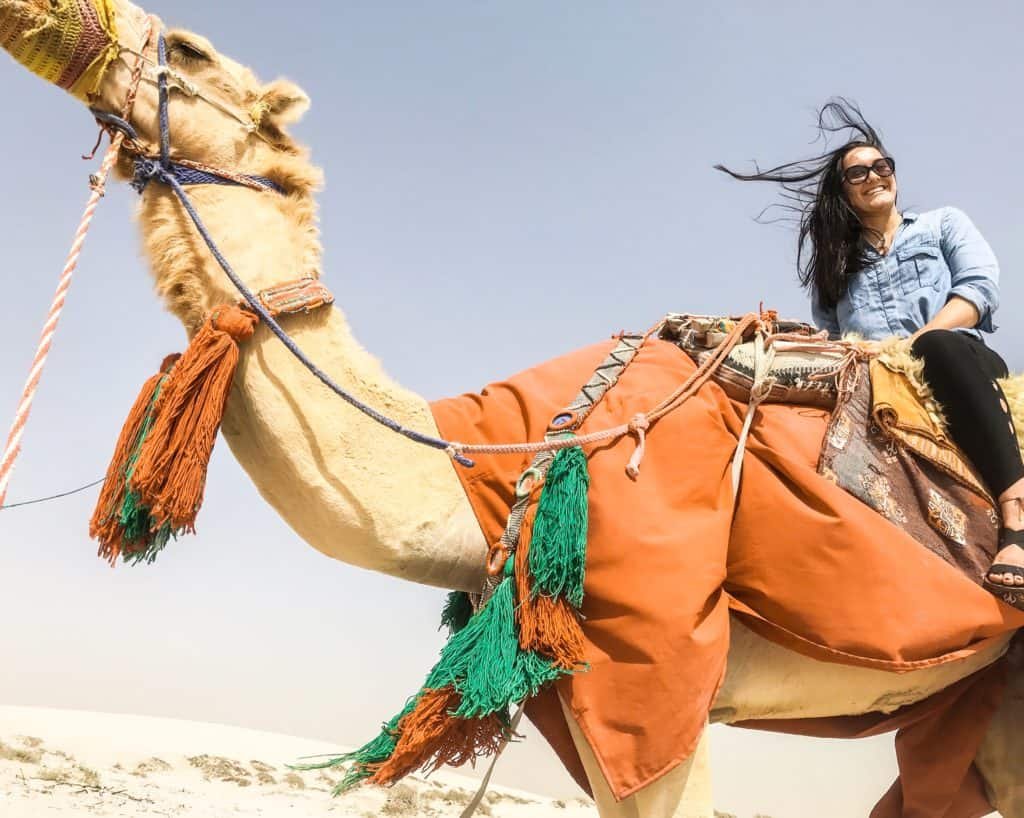 9. Check for hidden extras
Something that often gets a lot of people is luggage costs. Most budget short-haul flights only include hand luggage, while others don't include anything. Just be sure to always read your luggage allowance. I know America and Canada, in particular, do not include luggage in your overall flight price!
10. Book your trains early
Travelling by train? Advance fares are released around 12 weeks in advance, which is when they'll be cheapest.
11. Consider travelling by coach
Sure, they take longer – but coaches can offer a HUGE travel saving. If you aren't on a strict time limit a coach can be the perfect way to save some money and see some other sites. I always choose to travel by coach if the option is available. I travelled to central Australia by bus. You can read all about the benefits in this post!
12. Check your transfer options
Okay, I'm going to give it to you straight: the most-advertised ways of getting to and from the airport may not be the most cost-effective. For example, the train from Narita airport in Tokyo was double the price of the bus I booked to get to my accommodation. So, for the sake of an extra half an hour by bus, I saved money.
I also want to note that you should always have a transfer/ bus/ train planned before you travel. I would likely have never made it to my accommodation in places like Bangkok or Tokyo or Athens if I hadn't planned ahead. Whether this was because of the hustle and bustle, the language barriers, or because in some places it isn't safe to just jump in a cab, booking a reputable transfer company can save you the stress of worrying about your transfer when you're jetlagged as hell.
Here are 20 other things to know before you travel to make your life easier!
Budget LUGGAGE & PACKING TIPS
13. Travel light
If your flight is hand luggage only, you might have to streamline your packing to avoid extra charges. It might sound difficult (and trust me, I have had my fair share of packing meltdowns), but it's actually really easy to do! When I need some packing advice I always head to Pinterest to check out what some other travellers have to offer. There is heaps of awesome advice on there.
I use these packing cubes (with laundry bags and shoe bags included) to help me pack better!
I also recommend investing in a sturdy travel bag like this one!
14. Save on miniature toiletries
Instead of buying mini versions of stuff you have already or packing large quantities of things like shampoo and conditioner, grab some reusable travel bottles and use the products you have at home. It's cheaper in the long run AND better for the environment.
Something else I like to do is research the prices of toiletries in the countries I am travelling to. For instance, it might be cheaper to just buy a $2 soap in Bali than weigh your bag down or pay for checked-in luggage.
If you are travelling with others, ensure you share the load and don't double up on items you can share throughout the trip.
15. Check your weight
I'm talking about your luggage here. Grab an affordable luggage scale to avoid the stress that your case will be 5kg overweight and you'll spend all your coffee money before you've even passed through security. This has been a lifesaver to have on all of my travels!
16. Buy before you travel
This isn't always the case, but I know winter clothes in Australia are about double the price as some European countries AND they aren't always as good. Sometimes, it is better to wait until you are in-country and can buy proper items!
Budget ACCOMMODATION
17. Secure a great hotel deal early
Finding a budget hotel or great deal on booking.com with free cancellation is always a great idea, so you can lock it in nice and early. Whether it be before your leave has been approved at work, or while you still consider other options but want to have a fallback plan, it's a great idea to get in nice and early and do your research… just make sure you note down the last date to cancel!
Travelling somewhere soon? Have a look for accommodation today!
[pipdig_code_1]
18. Stay in hostels
Okay, we've gotten to my favourite topic of conversation. HOSTELS!
They're the best of the best when it comes to budget travel.
I'm not gonna lie, if you had asked me three years ago if I had stayed in a Hostel, I probably would have laughed in your face and walked away. To me, Hostels were for the dirty backpackers- those who never showered, people who were eating food off the streets, and for people who only wanted to party and have sex with total randoms in dorm rooms. While some of those things may still be true for some backpackers, there are also SO much more to these comfortable abode's that often get looked over. I won't go into all the details of why you should stay in a hostel but if you read my recent post about everything you need to know about staying in a hostel I can assure you you'll change your mind.
If you still don't think hostels are 'your thing', they're not all the grotty student stereotype most people fall back on. Spots like The Generator and St Christopher's Inns are making hostels grown-up and family-friendly- and they are suuuuper comfortable!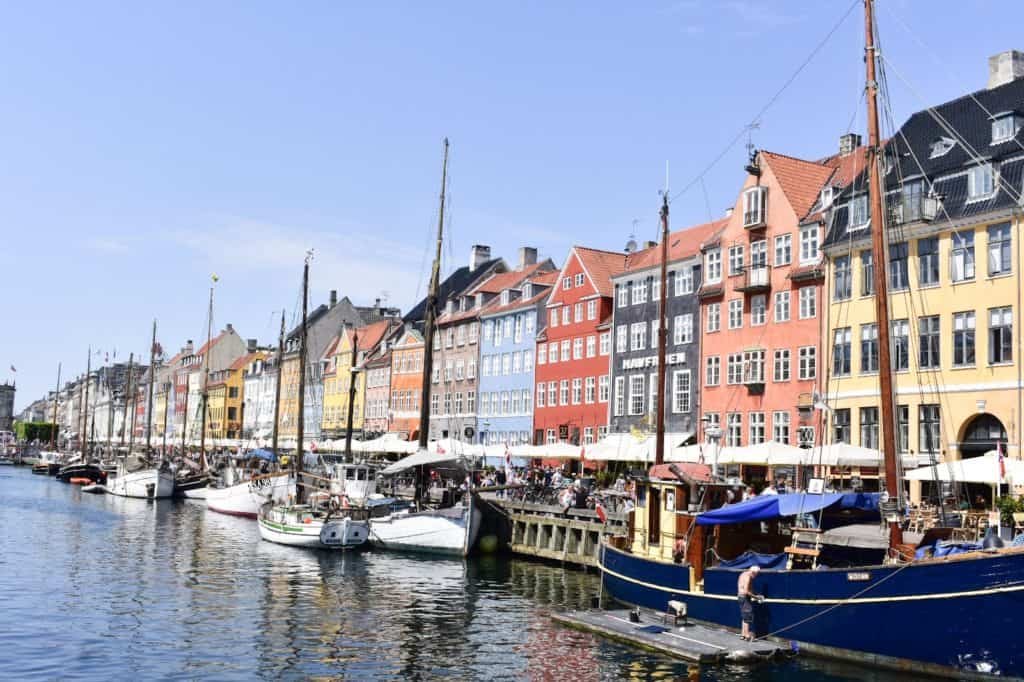 19. Check out AirBnB
The more 'adult' version of couch-surfing. If you haven't heard of AirBnB, where have you been living? It's basically where someone rents out their apartment or house to you while you are on holidays. We stayed in an amazing apartment in Athens and in Dubrovnik and both were in absolutely amazing locations, fully furnished, with a kitchen (yes to home cooked meals!), and cheap! 
20. Try house sitting
Something I've not done myself, but the most recommended place to do this is Trusted Housesitters.
A similar thing you can do is travel with Workaway– a company that sets you up with hosts in the destination you're visiting, and allows you to work a few hours a day for the family and get free rent and food! Although I have never tried Workaway, I have heard amazing things from many friends of mine!
21. Book with a booking engine
Sites like booking.com, and Tripadvisor are popular for those looking to save on travel. I've always found the accommodation to be much cheaper than when booking directly with the resort or hotel.
22. Consider the location
Amazing! A cheap, lovely-looking hotel…that's 20mins walk and half an hour train to get into the city centre, where a day's pass for travel will cost you almost as much as you're saving anyway. For some people, it's worth it; others it isn't. Personally, I'd rather pay a little more to stay in a better location than to spend money and time travelling into the main attractions.
Easy Ways to Travel on a Budget- TRANSPORTATION
23. Where you can – walk!
This tip never gets old, but it's something so many people don't do!
Walking is without a doubt the best way to explore a city anyway, as it makes me feel like I get to see a part of the destination's life; not just passing through. I mean, walking through the streets of Rome and Athens is the only way you are going to stumble upon those really random shops, truly see the locals, and find the hidden ancient ruins.
Plus, it costs ZERO monies (unless your shoes break and you have to buy a new pair, which happens to me all the time!)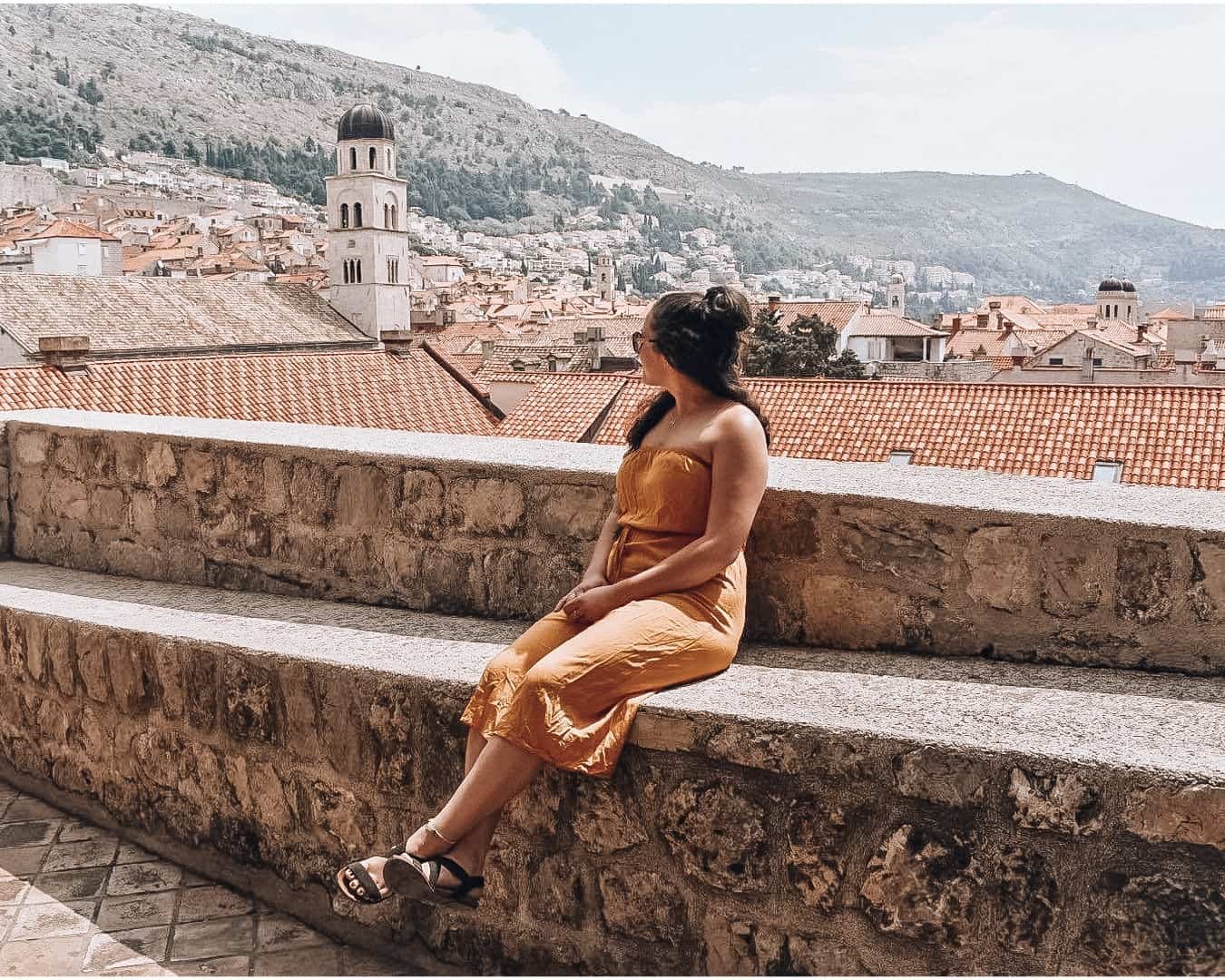 24. Use public transport
If you're in a sprawling metropolis, or your feet are sleepy from pounding those pavements, walking EVERYWHERE might not be the best option. So go as the locals go! You'll find travelling like the locals is an unrivalled experience! Imagine sharing a seat with someone in Cambodia that lived through the Civil War? You won't regret it.
25. Save on travel with daily/weekly/ advanced passes
Plan in advance where you'll be headed, and work out if it's cheaper to pay per day, buy an advanced pass or buy a weekly pass.
Get Your Guide is the company I use for all my tours when in location! I find they offer the widest variety, and the value of booking things like an advanced pass or 3-day pass is awesome!
25. Avoid hailing a metered taxi – use Uber
Ho Chi Minh was the worst for this. Cab's not only cost a fortune but completely ripped us off… on multiple occasions! Some cities (Ho Chi Minh I am looking at you) don't yet have Uber, but just be careful and wary of the taxi's you hail. There are some types that are more likely to cost more and rip you off than others, so do your research.
I'm giving you up to $10 off your first ride on the Uber app. To accept, use code 'abbieg625ue' to sign up.
26. Hire a bike
If you're comfortable with cycling, bikes are a great cost-effective way to get around and see loads in a day. Plus, it's free exercise that doesn't even feel like you're working out! This can be a great way to see the countryside or go to places you never would have otherwise gone. We visited a tiny, remote island in Cambodia because we rode there by bike and it was probably one of my favourite experiences ever!
FREE AND CHEAP BUDGET TRAVEL ACTIVITIES 
27. Take a free walking tour
Okay, these aren't quite free as it's usually expected to leave a tip, but they're far less expensive than fixed price tours for those travelling on a budget, and local guides will have plenty of knowledge and advice on the area. I usually take the free tours recommended by the hostel I am staying in.
28. See what's free
There's usually plenty of free things to do in cities. Whether it be museums, street art, galleries, or local palaces, just get out there and see! I found London is the best place for free attractions. Big Ben, Westminster Abbey, Buckingham Palace- there's so much to see and do and it's all free!
Just google 'free things to do in ___' and a world of things will pop up!
29. Book in advance
If there's something you've got your heart set on doing, book your tours in advance and there's often a saving to be had from booking earlier vs buying at the door. Often you can also book with a fast-pass which can save you having to wait in line. You can see an example of what I mean in the activities below!
30. Check for deals
While I wouldn't advise planning a budget travel trip around whatever deals you can find, if there's something specific you want to do, check trusted providers like GetYourGuide and Tripadvisor to see if there are any ticket deals.
31. Check out local websites and blogs
By checking out local websites and blogs you will have access to a first-hand insight into the best things to see and do and eat while travelling!
For example, here are some of my most popular destination guides!
9 of the Best Winter Adventures in the Canadian Rockies
11 Things To Know Before You Visit Rome
The Ultimate Red Centre Itinerary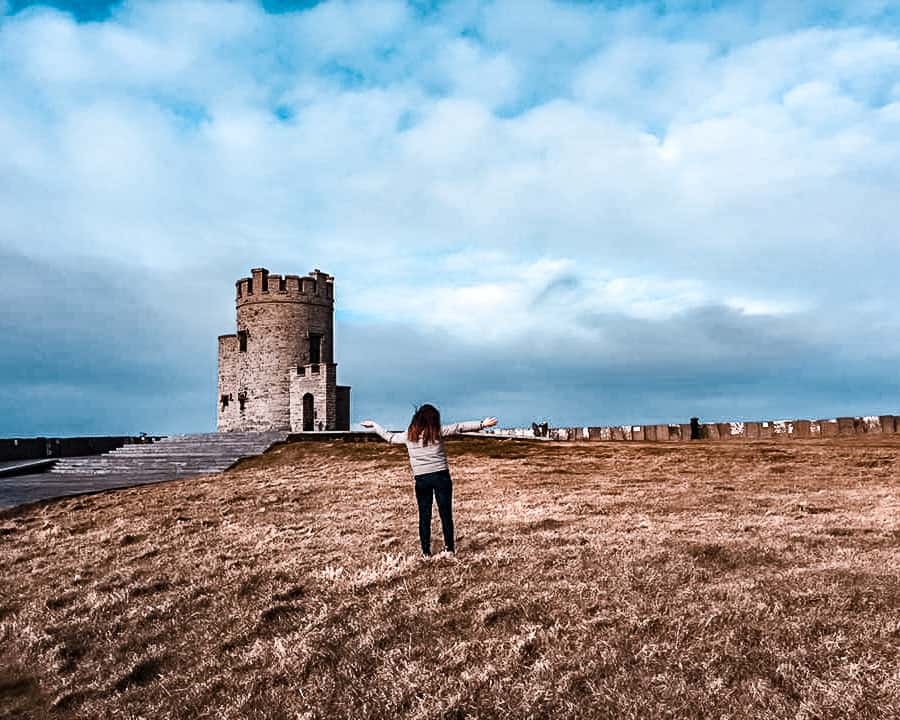 EATING & DRINKING when travelling on a budget
I'm a big fan of eating good food when I travel because it is always something that makes me feel good and gives me a lot more energy for the things I want to do throughout the day. Although I can never afford to eat out every day, I do try and eat out occasionally. Here's how to eat on a budget when travelling, while still enjoying the local tastes.
32. Cook (at least some of) your own meals
Obviously not ALL of them, because eating out is one of travel's biggest joys. But eating on a budget in countries like Finland can be pretty hard, so my sister and I chose to cook most meals in our hostel kitchen. We saved so much money by doing this!
This takes me back to an accommodation tip: when booking a hostel or AirBnB always make sure they have a kitchen!
33. Make a packed lunch for day trips
Sandwiches on the go can be super pricey, but making up your own and having a cute lil' picnic is one of my fave ways to lunch (or dinner). We saved so much money by buying a few little snacks and a bottle of rose and having a park picnic in Copenhagen. We got to sit outside in the fresh air with all the locals and it was amazing!
This is without a doubt my top thing to do in countries where eating outdoors is allowed. It's fun, cheap, and outside always makes me happy!
34. Stock up at the hotel buffet
I mean, don't go crazy with 17 croissants (unless they are really good, then go for it!), but if you've got a breakfast buffet, sneaking a couple of rolls and some cheese, cakes and pieces of fruit makes for a decent enough snack or lunch.
Also, remember to always include breakfast in your hotel or hostel accommodation. You'll always save money that way- because one out of three meals for the day is already catered for.
35. Look up places to eat before you go
When I don't do this, I end up eating wherever I stumble – usually not the best value for money spot. I don't plan out every meal, but I like to get a list of places I'd like to try, so I can check them out. I personally do this with the local vegan and vegetarian places as it is always nice to fuel up on delicious vegan food to re-energise my body and mix up my cheap (usual carby) travel diet.
36. Street food
One of the cheapest ways to try out local delights! Although I can rarely eat street food because most of it contains meat, when I can eat it, street food is my fave for eating on a budget. Some of my favourite street foods have been desserts in Cambodia and Athens!
37. Don't eat at the airport
I always eat before I fly and bring along snacks in case I get hungry at the airport or on the plane. Airports are ridiculously pricey and I highly recommend avoiding them for food! If you do need to eat a meal at an airport, I recommend going for what you know- things like Subway or (dare I say), Mcdonalds will be significantly cheaper than cafes and delis!
38. Try local drinks
Local beer and wine can often be cheaper than imported international brands. So you can totally afford to have some drinks.
39. Take a reusable water bottle
Obviously, check you can drink tap water first, but this is a no-brainer way to save money AND the environment instead of buying bottled drinks every couple of hours.
Depending on the size I take, these are the two most popular ones I prefer!
Easy Ways to Travel on a Budget- SOUVENIRS
Some budget travellers will probably tell you not to bother with souvenirs as they're an 'unnecessary' cost – but whether it's snacks for the office or a bottle opener that looks like a willy, most of us like to take something home from our travels. Knowing how to buy cheap souvenirs and make the most of your money is one of the easy ways to travel on a budget!
40. Shop around
When it comes to buying souvenirs, shop around and avoid stalls/shops right outside primary tourist hotspots. I saved $5 on a bag I bought in Bali because I shopped and bartered my way through most of Seminyak to get the best price. That $5 may not be much, but in Bali, that's two cocktails!
41. Check out where the locals shop
Particularly when it comes to food or drink souvenirs, you can definitely get a better bargain in a local supermarket, rather than buying a from the tourist attractions.
42. Avoid the airport
Yes, I am pretty much telling you to never buy anything at the airport, but just like food, souvenirs are usually way pricier than they'd be in-destination, so make sure you have grabbed all your souvenirs before heading to the airport.
Easy Ways to Travel on a Budget- TECHNOLOGY
43. Take advantage of ALL WiFi
Whether you're in a restaurant, bar, hotel or just a city that has city-wide WiFi (love you, Kyoto), taking advantage of free internet is one of the easy ways to travel on a budget and save money on data and sim cards! I have never bought a sim before travelling because Wifi is most of the time pretty reliable! It is a great way to not only save money but disconnect and enjoy being in the moment.
44. Download Google maps to view offline
Did you know that you can download a Google map of the area you're in? It is honestly a lifesaver when you can't find your hostel and there's nowhere with wifi around you!
45. Communicate via WhatsApp
If you've got data/WiFi, save money on phone calls on texts by using WhatsApp or a similar messenger programme to keep your family and friends in the loop.
46. THE MOST IMPORTANT TIP? KNOW WHAT'S IMPORTANT TO YOU, AND DO THAT!
Often, when travelling on a budget, you need to compromise a little. Whether that means having to book a ridiculously cheap hostel and cook your own meals so that you can see more of Iceland, or avoid the paid attractions so you can splash out at that restaurant you have been dying to visit, working out what your travel priorities are before you go will ensure that you can keep on budget as much as possible AND do everything you want to do while you're there!
There are so many easy ways to travel on a budget, but ultimately, it's your experience, and you need to ensure you don't focus too much on the money side of things and make sure you still have fun!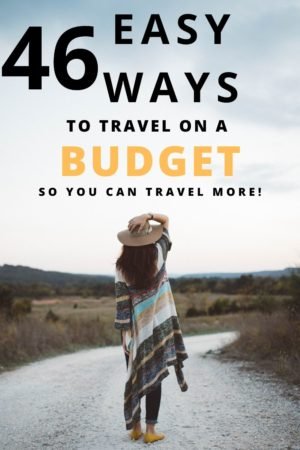 These are my top 46 easy ways to travel on a budget! If you have anything you think should be added, let me know in the comments 🙂