Why take a bus when flying in a plane to get to your location seems far easier, right? While planes are always going to be the fastest form of travel, there are actually a lot more advantages to travelling by bus. When price, hassle, and amenities are all considered, you may be surprised to find that travelling by bus is the best transport option, no matter where you are.
While they have an unfortunate reputation of being old and stuffy, modern buses like Greyhound Australia offer comfort and quality at prices that blow other options out of the water. Surprisingly, they are quite the opposite of those preconceived opinions.
After doing a few long-hauls around the Australian outback, I can definitely say Greyhound trumps travelling by plane. The experience was well beyond what I had expected. I managed to hit countless bucket-list locations, all while travelling on a budget and travelling with optimal comfort!
Buses have less fuss than airplanes
One of the things I loved most about my recent Greyhound trip was the ease in which travelling by bus brought me. You show up half an hour before the bus leaves and you only need to show the driver your ticket once before you are off. No need to worry about stressful airport lines, baggage allowances, airport parking, or checking in! This actually ends up saving you time, effort and sanity (all crucial when travelling, especially that last one!).
A bus will help you lessen your carbon footprint
Over the past few years, the topic of climate change has become more and more popular, raising concerns about the future of our planet and its ecosystems. And there's a valid reason for this. As our everyday lives become more automated, our carbon footprint continues to increase, leading to serious consequences for the environment and the health of our planet.
Carbon dioxide emissions have profound effects on the environment. Because of them, the temperature of our planet increases, causing the melting of ice caps and leading to a rise in sea levels. As a result, entire ecosystems and coastal cities could be completely submerged and irreversibly destroyed.
It is more important now than ever before to understand what is causing our personal carbon footprint and how we can reduce it.
Research shows that travelling on one plane is the equivalent of driving for approximately eleven days. This is because planes move about ten times faster than cars, meaning they use more energy and fossil fuels. A fully booked coach, however, means that the carbon footprint is shared amongst each of the passengers, so buses will produce approximately five to ten times fewer emissions than an aircraft.
For those conscious of travelling
environmentally friendly and reducing their carbon footprint,
buses far exceed that of airplanes.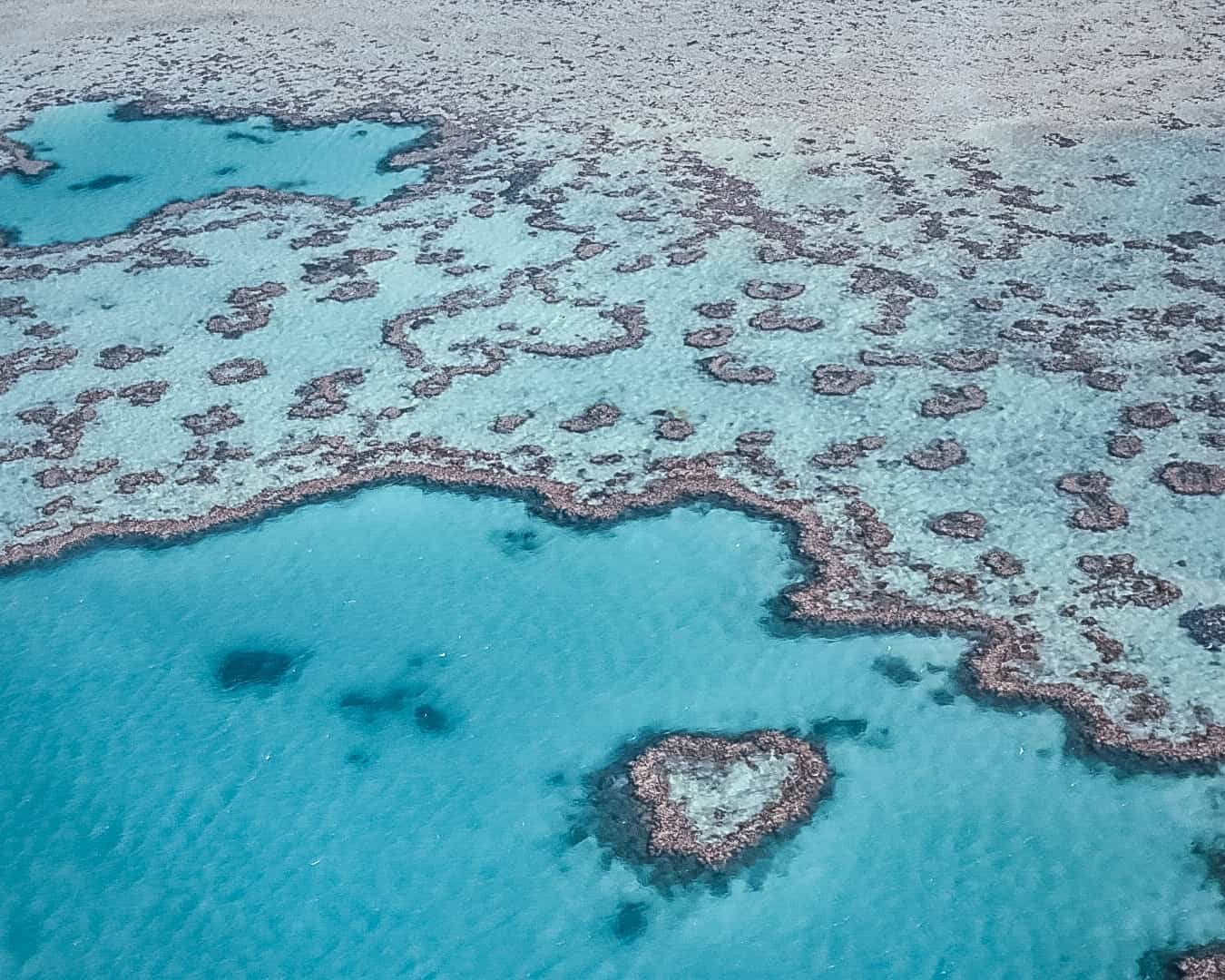 Photo of the Great Barrier Reef from my recent Greyhound trip
Water is easily accessible (and eco-friendly too)
I don't know about you, but every time I need to refill my water bottle on a plane, the air hostesses seem to mysteriously disappear for a while. Not only that but if you forget your water bottle and need to purchase water on a flight, the cost can sometimes send you into cardiac arrest.
When travelling on Greyhound, I was shocked to find out that there was a water cooler at the back of most of my coaches. I could drink as much as I needed on the long journey's, and be able to fill up my bottle whenever I needed to.
This was great because it meant I wouldn't have to purchase multiple plastic water bottles throughout the trip and could reuse my bottle for the duration of my travels (another awesome eco-friendly travelling tip).
Buses are more scenic
Snagging a window seat on a plane is different from getting one on a bus. Riding a Greyhound bus is perfect for visiting more than one city or town off the beaten path because you will actually get to see the unique locations you are travelling through. In Australia, these journeys boast an array of mountainous panoramas, rainforests, lakes, desert colours, and city lights. This makes it easier to unearth the many wonders Australia has to offer, without having to drive it yourself. These are the sights that would be missed if travelling by plane, and they are completely worth it.
Buses are more comfortable
As far as transport goes, the Greyhound buses are by far the most comfortable travel I've ever done. You aren't confined to the anxiety-inducing, life-sucking size of plane seats. Instead, you have a comfortable, leather seat that will always trump the old, rough fabric and lumpy seat cushions planes provide. Most of the time buses won't be full enough so that you have to sit next to someone so you will be given the luxury of two seats to yourself.
It's absolutely perfect for spreading out and getting comfy in those overnight trips.
Like plane seats, bus seats recline for added comfort, but they are also accompanied by large, panoramic windows instead of the small, unevenly spaced windows you typically see on planes. It's much easier to sit back, relax, and enjoy the view.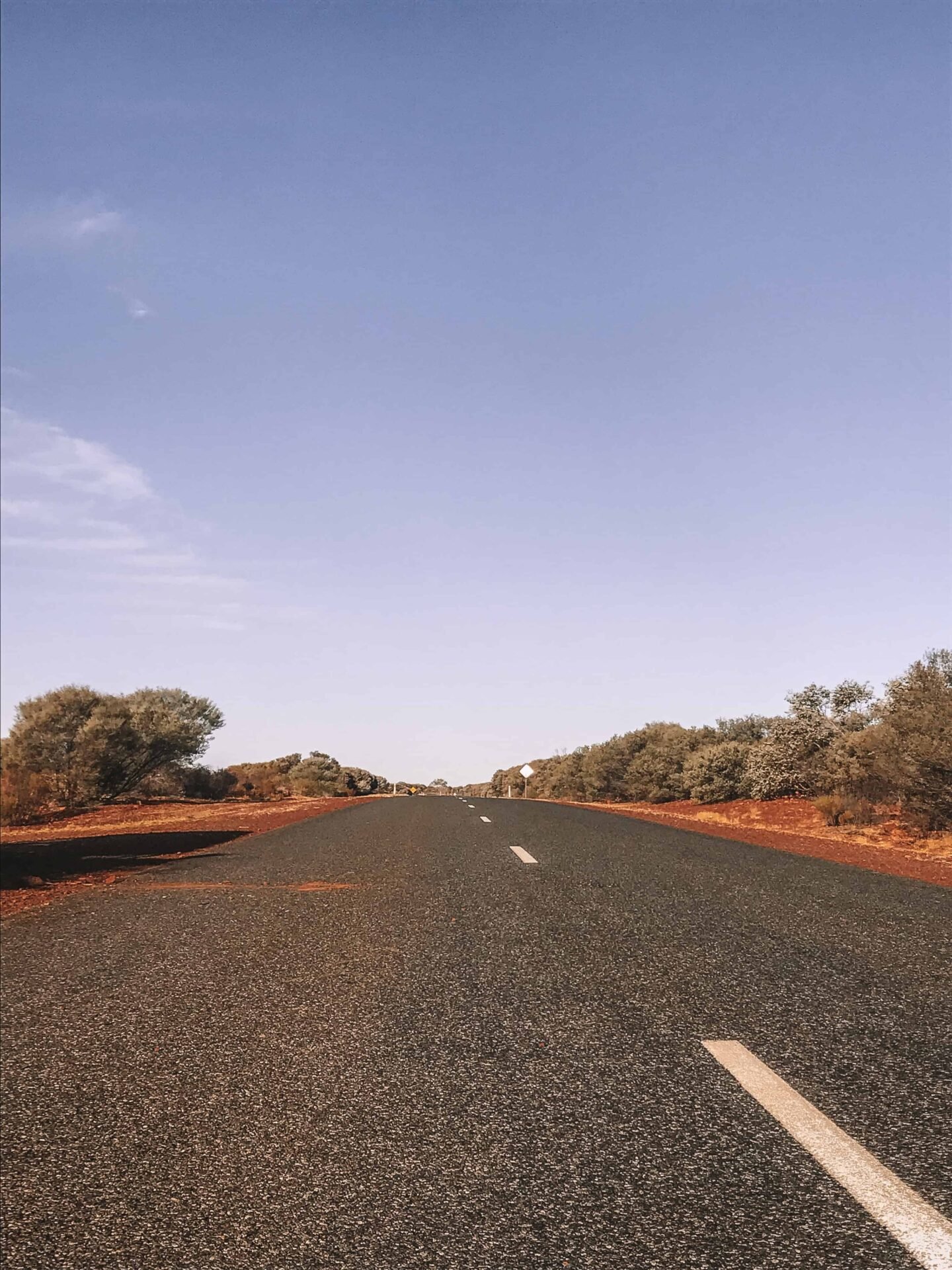 More leg room than airplanes
Plane seats are very close together, forcing you to keep your legs cramped for hours at a time. When travelling on Greyhound, I found the space for my legs was huge, making it much easier to feel comfortable and stretch out when needed. There were even footrests to help make sleeping as comfortable as possible.
If the leg room still irks you on a bus, you're free to move to a different row to talk to someone else or use the onboard restroom whenever you wish. Planes often require that you stay seated due to turbulence or other setbacks, but the only requirement on buses is that you wear a seatbelt (you know, road rules and all).
You can get fresh air
One of the things I hate most about airplanes is the feeling of being confined in a box. For hours on end, the lack of fresh air makes me feel really sick. Dehydration is an added setback on planes because of the lack of moisture in the air at the altitude you are flying. For me, this always leads to fatigue and migraines.
On Greyhound, the regular stops help to keep you feeling refreshed throughout the entire journey. Every few hours you are given the opportunity to stretch your legs, go for a wander, and breathe fresh air.
For me, this alone makes travelling by bus so much better.
Budget-friendly
It's no secret that travelling by plane can be really expensive. Especially domestic flights within Australia.
But, when travelling by bus, companies like Greyhound offer the perfect budget-friendly alternative. With special passes like the Whimit pass, your trip will be cheaper, bigger and further than you can even imagine.
Whimit is the ultimate travel pass because it gives you unlimited access to Australia's most extensive coach network on any route, and in any direction, for your chosen amount of time. There are 15-day, 30-day, 60-day, 90-day, and 120-day Whimit passes that offer you complete flexibility. To read more about my recent experience travelling with Greyhound Australia, check out my recent blog post: Exploring with Greyhound Australia's 30-day Whimit pass.
Free-wifi
WiFi usually comes with an extra charge on planes, but most modern buses like Greyhound Australia come with WiFi already set to go. If they don't, it can often be requested at no additional charge.
Travelling by bus means you can bring your laptop, get cosy, and catch up on all your work or Netflix binges while being connected the entire way. And what better place to keep connected and up to date than on one of the long-haul Greyhound buses, with the beautiful Australian countryside as your backdrop. Much better than sitting crammed in your plane seat with nothing but clouds to look down on.
Charging points
The only charging points I've ever seen while flying are on fancy long-haul flights. When travelling domestically, chances are, there won't be charging points on any of your planes. Although travel time on buses might be slightly longer than if you fly, you have the ability to keep yourself entertained the entire trip without running the risk of losing all the battery.
Food and Beverages options are better on buses
I don't know about you, but the idea of eating plane food sends shivers down my spine. It might be that the vegetarian options are never great, or that the distinct smell and feel of packaged food sends my sensitive stomach into a frenzy, but I always feel better knowing that I can choose my own meals and snacks when travelling on a bus.
Bus travel requires regular stop times for the driver, especially on the long hauls. This meals every couple of hours you have the ability to pick up new snacks, order a delicious meal, and stock up on drinks (including hot beverages!) for the next leg of your journey. Pub food, sandwiches, hot chips, and pizza have all been options at my Greyhound stops.
Flying might be necessary for certain situations such as business trips, overseas trips, and emergencies. But if you plan on travelling domestically at some stage or if you are looking for a budget-friendly holiday option, make sure to explore the option of a bus before booking your travel. In many cases, travelling via bus can provide you with a more comfortable and cost-effective experience than dealing with the stress that a crowded airport, delayed flight, and turbulence may cause you.
To read more about my Greyhound experience, check out these blogs:
10 Reasons You Should Travel Australia With Greyhound