Have you wondered how all those people earn money for travel without having a real job?
For the past five years, I certainly have. It seems everyone is doing it these days. Whether it's through social media, online businesses, or some form of digital nomad work, our days are slowly becoming bombarded with the possibility that working online and for ourselves rather than getting a 'real' job, could be a reality.
As someone who hates the idea of having to get a 'real' job, I've been itching to join the trend and work for myself! Finally, I have to admit, I think I have figured it out. Although this list is not limited to the ones mentioned below, these 17 online jobs are some of the best and easiest ways you can earn money for travel without having a real job. 
Working for yourself- the truth
I will admit, you can't expect to earn money the 'easy way' without putting in any work.
I'm not really sure that exists in any form of work.
But if you're a little like me and hate the idea of having to sit at an office all day or go labour or deal with cranky customers when your passions lie elsewhere, then let me tell you it is very possible to earn money for travel without having a real job.
Working online means your income levels are endless. The sky is literally the limit. $50, $300, $1000 or even more per day or month is possible. It all comes down to what you decide to do and how much effort you put into your work.
You can combine the fun ideas in the list below and earn unlimited amounts per month, or you can stick to one thing. That is the beauty of running your own business.
I would also like to point out that running your own business- whether it be full time or part-time, does require things like managing your finances, putting money aside for your taxes, and a lot of administration work. Keep that in mind when you decide to start the next chapter of your life, and ensure you do the proper research and planning.
So, whether you're unemployed, a student, retiree, a stay-at-home-mom, working part-time, or just someone who wants to earn extra money on the side, here are 17 legitimate ways to earn money for travel without having a real job.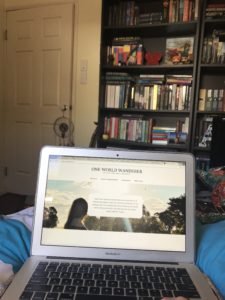 1. Give your opinion and earn money
Possibly one of the easiest and quickest ways to earn money online and save up more for things like travelling is by doing online surveys. You can get paid for your opinion while sitting on the couch watching Netflix!
You won't become a millionaire or even earn over six-figures a year by taking surveys online. However, as a survey taker myself, I have to say that it is a fun, safe and legitimate way to make a little extra cash to put towards daily living or treating yourself on your travels.
Taking surveys online hasn't made me rich, but they did help me earn $50 to $100 a month depending on how active I was, and I know some people who earn even more than this.
There are some very active survey takers who claim to earn as high as $500 a month but it all depends on your demographics, how honest you are, and how patient you are with answering each question.
The good thing is every survey site is free to join and once you start earning, you have the choice to cash out with PayPal money or redeem free gift cards to the big retailers and shops you usually purchase from like Amazon.
The two listed below are the only legitimate survey companies I trust that actually pay you cash and gift cards.
Earn with Swagbucks

The Swagbucks survey and cashback app have been in the business since the late 2000s and I've been a user for a while. As a broke student back in the days, this resource was my top go-to for earning free gift cards online.
You can opt for PayPal money, but I usually select Amazon gift cards to be able to shop online and not feel guilty about spending my money.
You can start earning cash immediately when you sign up for Swagbucks today for FREE.
Make money online with Survey Junkie

Trust me when I say  Survey Junkie is one of the most popular and trustworthy sites when it comes to earning money online with just surveys.
I've been using Survey Junkie for 2 years to earn extra money each month.
Join Survey Junkie right here and you can start earning today. Again, like all other survey sites, it's free to sign up for and use!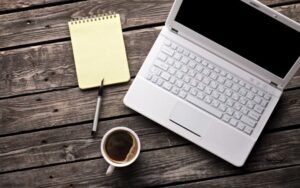 2. Teach English to kids from home
Another way to make money from home without having a conventional 9-5 job is teaching English to kids online.
If you're serious about earning money from home, then you can try this side hustle that pays you up to $22 per hour. Each company has different requirements but most of them are free to join and don't need prior experience with teaching. This is something I have started in 2020 and I love it!
Palfish is an easy to use app and one of the best out there for teaching English online. There are two ways to make money on Palfish. First is with the Free Talk where you just chat to people, you don't need to have any specific qualifications for this (or to be a native English speaker) and you can set your own rates. The second is with the Official Kids Course (OKC) where you follow a prepared lesson; the pay is better here but you do need a TEFL/ TESOL certification which is easy to do and can be easily acquired here for $19.
**If you sign up to Palfish please enter my invitation code: 91355193. I will be assigned as your mentor in the app and will be happy to coach you through the whole application process and answer any questions you might have :)**
Requirements for SayABC
Native level of English
Bachelor degree or above (or final year student)
Certificate in TEFL, TESOL, or any other relevant certificates is a plus- this can be easily acquired here for $19. The course is '120' hours but can be done in a couple of hours if you are dedicated to getting it done fast!
I would be happy to answer any questions you may have about teaching English online so feel free to shoot me an email or message on Instagram!
3. Start a blog and make money
My top recommendation to earn money for travel without having a real job is to start a blog because it can be a lucrative way to make $50, $100, $300, or even $1,000 dollars a day.
There are many, many bloggers out there that make over $1,000,000 a year with their blogs, so the sky really is unlimited!
You can make money with your blog in many ways such as displaying ads on your site, using affiliate marketing, sponsorships, creating your own products, selling your services online, and much more.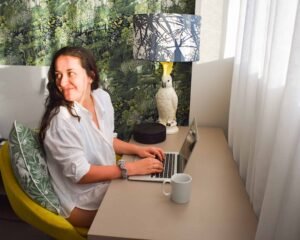 I want to point out that starting a blog isn't as easy as how most successful bloggers make it look or sound. It can take some people years before they start making money. Though if you have a passion for something and want to use your voice, it is well worth it.
Some of the sources I use to help boost my blog content and earn money:
Canva: This is an online design program that allows you to create banners, pins, and images for your blog- like the ones used in this post! It is my go-to tool for creating pins to promote my blog on Pinterest. I am currently using the free version, but you can always pay for their upgrade version to gain access to more features.
Get Response: I've been using Get Response to send all my emails for a long time. They have an easy to use interface, let you set up autoresponders, create tags, and have stellar customer service! If you are looking for an excellent email provider, this is the best one to use.
Grammarly: I stumbled across Grammarly a while ago and the free version of the software is fantastic. It's shocking to see the number of spelling and grammatical errors you can make- even if you are like me and have a degree in writing and English! This program picks them up and offers suggestions without you having to do much more than click a button from a prompt. For any writer, blogger, or email fanatic, it is so, so worth having.
Tailwind: This Pinterest scheduler app has changed my life! I don't pin manually as much anymore and it has saved me SO MUCH time! I've been using Tailwind for a while and I have seen incredible results with my traffic!
Get your FREE one month trial with Tailwind by using my link here. No credit card or any upfront payments necessary!
4. Watch videos online and earn money
Established companies want to pay everyday consumers like you to watch short snippets of their content.
And what makes this appealing? You can earn real money by doing this!
I mentioned earlier that websites like Swagbucks will pay you to watch videos online. Similar to taking surveys, you won't get rich but you could up to $500 each month when you are active and consistently engaging with these simple online activities.
Swagbucks have already paid out over $300 million to their members to date!
5. Earn money using Pinterest & affiliate marketing
The thought may sound crazy, but there are a few creative ways to make money online using the Pinterest app- and I know numerous people who make thousands just from doing so!
To give you some ideas, you could earn an income from home by becoming a Pinterest virtual assistant and helping others by pinning from their website. You could market your own products on Pinterest, or take advantage of affiliate marketing!
By implementing the right strategies and consistently putting in the effort, you could easily earn an income on Pinterest.
Making money through affiliate links is certainly not limited to Pinterest!
The best course I have stumbled across to teach you everything about Affiliate Marketing (both for your blog and Pinterest) is the Making Sense of Affiliate Marketing Course. It is worth every penny (that you will literally earn back asap), and it will teach you everything you need to know about affiliate marketing to help you earn double, triple, or even more than you currently are!
Some of the things covered are:
What affiliate marketing is and how it works
Why affiliate marketing is great
The exact steps bloggers have taken to earn over $300,000 from a single blog post
How to pick the right affiliate products to promote
How to increase conversions
How to build trust and not lose followers
Required disclosures that you need to know about
The one major tool you need for affiliate marketing
Different strategies to use to promote your affiliate products
How to use Pinterest to succeed at affiliate marketing (yes, this includes the newest Pinterest affiliate rules!) 
6. Make money from home with YouTube
Similar to learning how to make money with a blog, you can learn how to earn an income online with YouTube.
You hear so many people make $100 a day or more with so many side gigs and creating their own YouTube channel is just one of them. One of the main ways people on Youtube warm money is through ads, affiliate marketing, and sponsored videos. Like blogging, building up your audience and earning the big bucks will take a lot of time and effort, but it is worth it if you are passionate about something.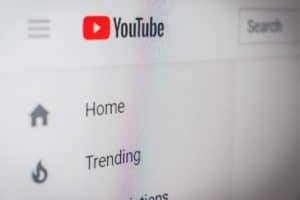 7. Earn money by selling your stuff
They always say one woman's junk is another woman's treasure.
If you've got a lot of junk lying around at home, I recommend selling them for some quick cash. I have done this with old pandora jewellery, clothes, and furniture, and it is so nice to earn money for items that you no longer need, but don't need to throw away!
Selling unwanted items of yours is the perfect way to earn money for travel without having a real job! And if you have enough things to sell- it could fun an entire trip!
Here is a list of items you could sell for extra money:
Clothing, scarves, shoes, and jewellery in good condition
Handbags, backpacks, luggage, etc.
Chairs, tables, desks, bed frames, cabinets, or other furniture items
Older television, game consoles, and speakers
Used laptops, smartphones, and tablets
Working appliances like ranges, range hoods, fridge, laundry machine, etc.
If you plan to sell online, you can get started by listing your things on platforms like eBay or your local 'buy swap sell.'
8.  Drive with Uber and Uber Eats
If you can pick up your own takeout then it doesn't require special skills to deliver food with UberEats.
Likewise, if you're able to drive your own car and feel comfortable driving others, you might make an excellent Uber driver.
The best part about delivering food or driving with Uber is you have the freedom to set your own hours and work whenever you want!
If you need cash right now, I recommend signing up. It is a quick and easy way to get paid!
***Just looking to save money and don't want to become a driver? I'm giving you up to $10 off your first ride on the Uber app. To accept, use code 'abbieg625ue'
Or get $5 off your first UberEats order by using my code at checkout: eats-abbieg625ue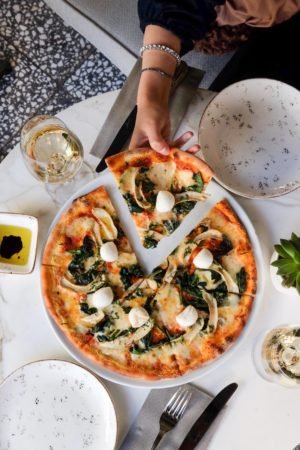 9. Become a proofreader
Does it irk you when you see grammar and spelling mistakes?
I know I get annoyed…
Well, the good news is that businesses are hiring professional proofreaders who have the eyes of an eagle to review their content before publishing.
You could make up to $3,000 per month working from home proofreading errors. Just like any other side hustles I mention in this post, proofreading offers flexibility and you can work from home as long as you have a computer and access to a good internet connection.
If you're interested in becoming a proofreader, you can do a simple search online through websites like Indeed.com and FlexJobs.com, or take some courses to become a pro!
10. Walk dogs as a side hustle
If you are a pet lover then you can make extra money by providing care for pets.
Rover services include:
Dog boarding – Provide dog or cat care services overnight.
Dog walking – Pick up dogs and walk them according to your schedule.
Doggy daycare – If you're already working from home, then you could also earn while caring for dogs at your place.
You can start by signing up for Rover as a dog sitter and you'll be connected with pet owners in your local area who are looking to pay someone to pet sit or walk their dogs.

11. Become an online virtual assistant
Are you an organised person who is great with people and excels at administrative tasks?
One way to make money from home is to become a virtual assistant (VA).
A virtual assistant works online to help other businesses. This can look like a lot of things. You could help companies and websites manage their social media accounts like Facebook, Instagram, and Pinterest. Or you could answer e-mails, deal with customer service, and other administrative tasks.
Such skills require the VA to have excellent time-management and problem-solving skills, but the opportunities to work as a VA are endless.
Although this is something I have not started doing, it is easy enough to find volumes of helpful information just by researching online.
12. Make money using Airbnb
Renting out your spare rooms or homes when you are on holidays can earn you extra income each month. There are budget-conscious travellers who prefer booking with Airbnb because prices for a stay are generally more affordable than the conventional four to five-star hotels.
Depending on your city and where your unit is located, it's possible to make $50 to $100 in a day per stay. There are rules and guidelines that must be abided by in order to have your place up on Airbnb, but these are all detailed when you sign up.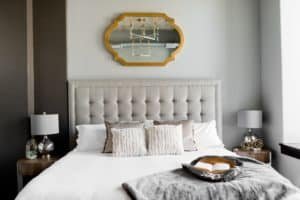 13. Become a Freelance Writer
Freelance writing is without a doubt one of the most popular and best ways to earn money online. I have been freelance writing since early 2019, and I absolutely adore it. You can choose your clients, work your own hours, and earn a lot of money. I did one project that earned me over $1,000! I also had another regular client which earned me close to $500 per post.
Freelance writing can be done in any genre and can be anything from article writing to copywriting to short stories.
If you want more information, Elna Cain's Write Your Way to 1K is the absolute BEST course out there for learning more about how to earn money as a Freelance Writer. Her website also provides endless amounts of free content that will help you start your own business today.
You can check out my freelance writer website here, and get an idea of how I earn money online for travel, without having a real job, along with the types of writing you can offer!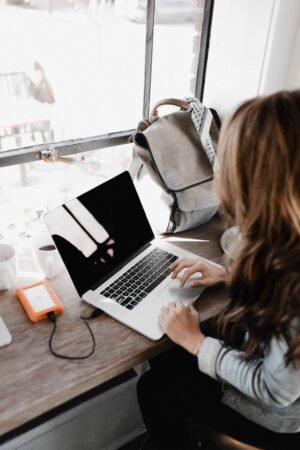 14. Use Sweatcoin
Albeit, a rather new app on the market, sweatcoin is an innovative free way that that you can get paid for taking steps!
It works like this: you take steps, and earn points that you can then redeem for items! Unfortunately, your steps do have to be outside your home, but for travellers and people who exercise and work long hours, that is awesome!
The app has several different levels, so the more steps you do, the more points you can earn each day (depending on what level you're on). For instance, I am a 'shaker' (level 2) meaning I can earn up to 10 sweat points per day. if I do 10,000 steps a day (outside), I earn 10 sweat points, which then go into my pool to put towards something. There are 5 levels, so the level you choose to be on really depends on how many steps you do each day!
Most of the prizes require a lot of points- but they can be redeemed for things like $1,000 Paypal cash or a 5 day trip to Disneyworld. Although these might take a year or two to earn- all the prizes are 100% worth it!
If you are curious about downloading the sweatcoin app and using it, you can read my full sweatcoin review here!
15. Sell your photos online and earn money for your travels
If you love photography or you just enjoy taking photos of nice scenery as a hobby, then you can consider selling your photos online, and it is an awesome side hustle that will help you earn money online for travel without having a real job.
By uploading your photo on the platform users have the ability to purchase it by downloading it.  Your photos need to be very eyecatching in order to earn money as your goal is to have as many people as possible download our work – enough so that you earn a decent income from it.
You'll earn a percentage of each download and this may be a good form of passive income if you can get many interested buyers.
Websites like Shutterstock or iStockphoto allow you to monetize your photos and you can learn more by going to the page.
16. Work as an Influencer on Social Media (or become a travel influencer and get free trips!)
I'll be honest, being a social media influencer is something that I did- and earned money from- but kind of hated. I go into detail about it in this post, but essentially it just drained me. I found I was spending too much time on Instagram, an app that I have a love-hate relationship with, and not enough time doing what I really wanted to do- writing.
Being an Influencer does require a lot of work. You need to be able to spend hours each day on Instagram engaging with your audience, contacting brands for work, creating great content, and building your brand.
But the beauty is, you work for yourself. You control your work. And you don't have to go to a normal day job (unless, of course, you still want to or need to earn more money!)
You can be an influencer any genre, but travel, beauty, fashion, and cooking are the most popular.
Although I got a lot of awesome work out of Instagram, and earned quite a bit of money, along with a lot of free travel, I gave it up in 2019, and now only work as an influencer when the gig offers some kind of free travel, or work that also requires me to post on my blog as well.
But being an influencer is an awesome way to earn money online for travel without a real job. And you can earn thousands!!
If this is something you are interested in, Christina Galbato's Influencer Bootcamp is a phenomenal resource that will teach you everything you need to know about working online as an influencer, specifically on Instagram. If being an influencer is something you are interested in, definitely check out her content!
17. Create and sell your own products
This can be done both digitally, or physical products, but digital products are without a doubt the best ways to earn money and work on your own business.
Digital products are all the rage. They can be anything from e-books, to photo presets, to recipes, to courses like many of the ones listed in this article. They are generally created when you feel you have the skills and knowledge to help other people on topics where you are well and truly in the know.
Generally, you want to provide a tonne of value to your clients, and know-how to market them like crazy.
I highly recommend creating your own digital products if you want to earn money online, but if physical products are your thing, Etsy is an awesome place to sell!
Earning money online is lucrative work, but when you are able to make a substantial income, or enough to fuel whatever it is that is driving you to earn money online, it will be well worth it!
Do you earn money for travel without having a real job? Let me know in the comments!