How To Survive Quarantine If You're a Globetrotter
Are you wondering how the heck you're going to survive quarantine if you're a globetrotter?
You are not alone!
As you know, the world is facing a huge crisis due to COVID-19, also known as Coronavirus. In the face of this awful pandemic, most countries are required to adhere to self-isolating rules, with most schools, stores, shops, and travel services closed. In order to stop the spreading of the virus, the smartest thing to do right now is to stay at home, self-quarantine, and social distance from one another.
But, if you are a travel lover like me, you're probably struggling with this. Having our feet grounded and our ability to travel squandered is freaking hard.
It is important to know that in the face of these horrors, you are not alone. We are all trapped. No one can travel. And although it may suck right now, there are things we can do to still enjoy light with our feet planted firmly on the ground.
There are things we can do to stay sane, and things we can do to still fuel that wanderlust.
I decided to put together a list of ideas and things to do at home for people with itchy feet who want to keep their travel spirit alive.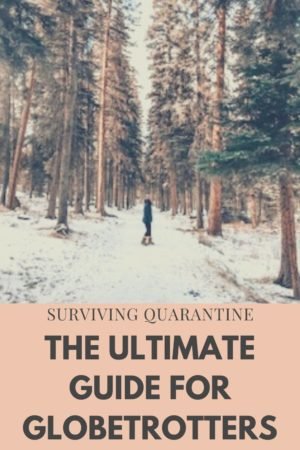 For a lot of people, the hardest thing about isolation and quarantine is the fact of not being able to visit your family or friends. So, surviving quarantine, if you're a globetrotter, is going to be bloody hard for most of us!
For me, being prematurely forced to leave Canada and all my new friends was bloody hard. This was made even harder by the fact that I got home and couldn't see any of my Australian friends or family due to social distancing and isolation regulations.
Luckily, thanks to technology, we live in a time when communication is pretty easy. And so I regularly call my friends and family who live all over the world.
Make time to call your family or friends. Share with them your thoughts and have conversations with them as if it was a normal day. It is important to know that we won't be in this situation forever, so be patient and keep in contact with the people you love.
You can also play online videogames with them, watch movies together or even cook together by video call if you need something to keep it fun and interesting!
2. Learn a foreign language
We live in a world where communication in English is easy. Most countries will be accessible by this globalised language. Still, even with that, would it not be great to speak a little bit of the language of the country that you will visit after the crisis goes away? Or the language you've been dreaming of speaking forever?
I know for me, French has been something I have wanted to be fluent in since I graduated high school.
Learning a new language is an amazing way to train your brain. It will open a big door to meet a new culture, new things that you didn't know you would like, and new people that could become an important part of your life.
One of the apps I really like to use is called DuoLingo. You can download it on your phone for free, and learn pretty much any language with fun exercises!
3. Organise your epic travel photos
If you're anything like me, you will return home from a trip and barely have the time to go through your photos before moving onto the next thing.
I have thousands- no, tens of thousands of old travel photos from my last five years of globetrotting that really need to be put in order, backed up, and sorted through.
With so much free time on our hands these days, now is the perfect time to go through these photos and get them organised!
If you need a good hard drive to back your photos up to, I use this one.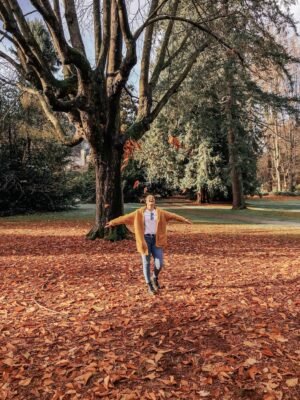 4. Create and experiment with international food recipes
The fact that you can't visit restaurants during quarantine doesn't mean that you can't enjoy delicious meals. Now is the perfect opportunity to learn new skills in the kitchen!
There are countless websites with cool recipes that you can learn and put into practice.  Tasty is an awesome website to find easy, delicious, or fancy recipes.
If you want to keep your traveling spark alive, why not cook some international food? Do you miss Thailand? Cook some tasty Pad Thai! Are you missing beautiful Mexico? Tacos can be prepared with basically every ingredient.
Eating flavoury and variate meals will make you feel happier and more energized. You will also have a bigger menu when everything will go back to normal. It will be good for your diet, your nutrition and also your wallet!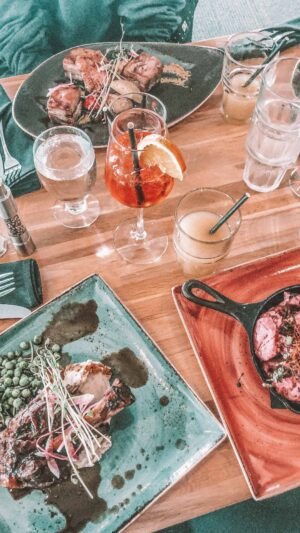 5. Plan your future travels
If you're one of the globetrotters of the world, like myself, itchy feet and restlessness are going to be at the forefront of your mind throughout isolation.
It is important to keep the globetrotters' spirit up because the world is going to go back to normal one day. So use this time to make the best travel plan for the future!
What I usually do when I visit a new place is research about the most interesting things to do, read official information and also some travel guides from bloggers who have been there before. I then usually write a realistic list of all the things I want to do in each day while in a location, and then move on to finding the best accommodation, tours, and transport for that place.
This gives me the best overall plan.
While I don't know where I am planning to go after the quarantine, depending on the travel restrictions, I would love to backpack Asia, volunteer in Africa, and do another working holiday season in Canada.
These are all places and things that are easy to research while trapped at home!
To help with your travel planning, check out the below blog posts.
20 things to know before you go
How to find the cheapest flights for your holiday!
46 Easy Ways to Travel on a Budget
6. Read other current globetrotters travel blogs
If you're someone like me then you will love to read travel blogs! I have a list of a handful of my favourite bloggers that I read religiously, and now is the perfect time for you to do so as well! Whether or not you like their lifestyle, you trust their judgements, or you want to research destinations for yourself, travel bloggers really do provide value in the form of content. Their photos, stories, and opinions can help you fuel that wanderlust, and get you excited for travel again!
Some of my favourites include: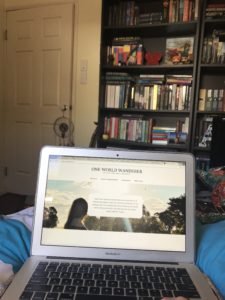 7. Watch popular globetrotters youtube travel vlogs
Another way to keep interested in travelling is by watching videos on youtube. There are thousands of awesome travel vloggers and YouTubers out there who have really amazing videos with a high level of production. This can be the perfect way to fuel your wanderlust and dream of visiting far-away locations.
One of the channels that I love to follow is Haylsa. I also love World of wanderlust.
8. Learn how to edit your photos and videos like a pro globetrotter
I am sure that you like to take photos during your travels. Everyone does. It is one of the activities that we all enjoy doing the most when we travel because it allows us to capture a moment in time that we can later reflect on.
When people ask me how I edit my photos for my Instagram and blog, they never believe that I am self-taught.
While I am still learning and developing all the time, it is amazing that I can get all those resources and classes online.
If you want to use this time for learning how to edit your photos or something that you always wanted to learn, you can click here and get a two month free trial in Skillshare. You can take a lot of other interesting courses in photography, digital marketing, art, writing, and much more!
Or, self teach yourself on Lightroom! The mobile app is super easy to use, and it is also free!
9. Take a virtual visit somewhere to survive quarantine if you're a globetrotter
One of the best parts of travelling to a new place is visiting museums and cultural places. If you are a culture lover like myself, I am sure that this quarantine is making you miss a lot.
But you don't need to worry!
Some of the greatest museums, locations, and world wonders offer online tours or live webcams that you can view right now! I recommend you take the online tours of the Louvre, the British Museum, the Metropolitan Museum of art and the Vatican museum. It is also pretty cool to watch live webcams of places like ski resorts, The Eiffel Tower, or TImes Square. Just google whatever location you're thinking with 'virtual tour' or 'live webcam' and try your luck!
10. Read books about travelling
Reading is the best way to keep your mind active and curious.
While I love reading, and spend the majority of my free time devouring books in all genres, I can understand a lot of people aren't into that sort of thing.
But, now that you need to be at home, why not try to combine the healthy activation of your mind with your passion for travelling? A lot of books (novels and typical Lonely Planet style books) can inspire you to travel more and even deeper.
11. Watch some quarantine wanderlust travel movies, tv shows, or documentaries
Now that you are stuck at home, make a movie night 2 or 3 times per week that will fuel your wanderlust!
Here's my top list of movies, documentaries, and TV shows that I recommend to you.
12. Start your globetrotting travel business or any other kind of business!
If I can point something good from this situation, it is that anyone who works remotely, is more beneficial than those with in-person jobs. People who work for themselves online, are still able to do so from the comfort of their homes.
Now that you are at home, why not start your own online business? Especially if this has been a dream of yours for a while, but you haven't been able to find the time to do so over the years.
It can be about traveling, art, science, music or any other topic that may make you feel passionate!
Some popular online jobs you can do:
Plus so many more!
I have done a bunch of all the above, so feel free to email me with any questions or queries and I'd love to help out!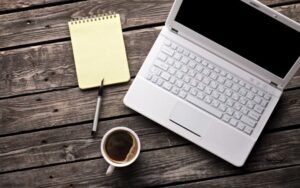 Why is it important to stay at home?
I think it's important to quickly cover this so people understand that staying home and not travelling is vital if we ever want to get back out there and travel again. A lot of people get sick at the same time, and it can cause a breakdown of the health services. This already happened in China and Italy, so other countries around the world have implemented a quarantine to avoid human interaction and stop the spreading of the virus.
I know that this may be very frustrating for some people, but if we cooperate and follow the instructions of the governments and health institutions, we can change the course of this virus and keep our family and friends safe and healthy.
I recommend you to check only the official information of the WHO about the coronavirus. It is highly important to not spread fake news and panic. Click here to read about coronavirus on the official WHO pages.
Wondering what travel is going to look like post coronavirus? Read my latest post to find out!
So how are you planning to survive quarantine if you're a globetrotter? Comment below and let me know!
Stuck at home? No travels planned?
Here are 5 ways you can satisfy your wanderlust in isolation