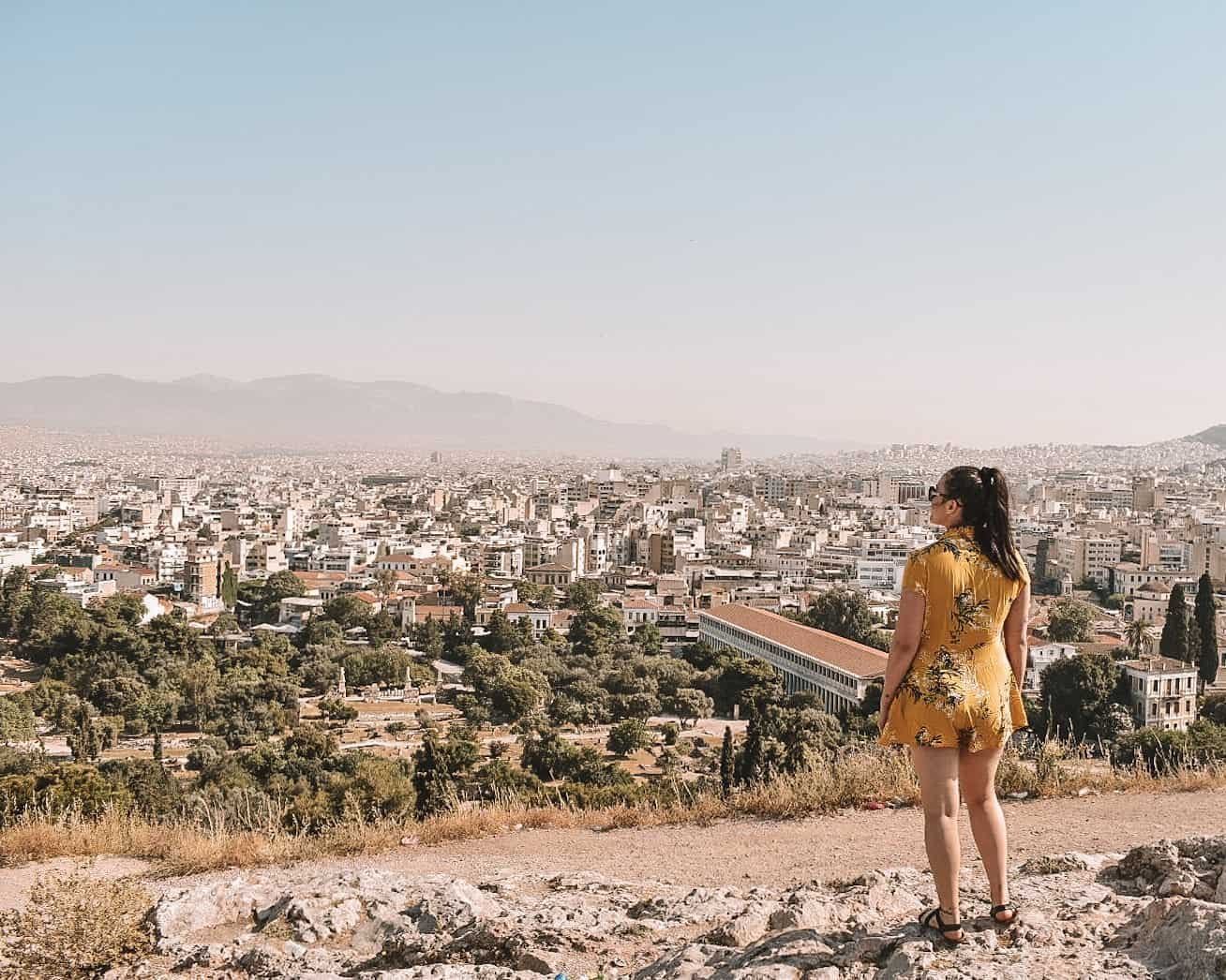 How to Tell Your Parents You're Travelling Solo
One of the most difficult things to do in the lead up to an exciting trip abroad is figuring out how to tell your parents you're travelling solo.
It's common for those that care about us to be concerned with a solo trip. This concern is not limited to parents, but spouses, siblings and friends who may all have valid reasons to be worried about your decision to travel solo.
Your family and friends will naturally have concerns about your safety and will want to make sure that you aren't making the decision on a whim.
But, as I have said a million times on this blog, solo travel is an amazing and exciting adventure. For many people, it can be empowering and life-changing. But, if your loved ones are likely to try and talk you out of it or may be upset about your choice, it might be worth planning the conversation to try and keep things on track.
Here are a few tips on how to tell your parents you're travelling solo!
Thinking of travelling solo soon? Check out some of my other posts!
How to Stay Safe When Travelling as a Solo Woman
Solo Female Traveller Fears + How to Overcome Them
Qatar is a perfect solo female travel destination!
21 Things to Know Before Travelling Solo
Know the answer to 'why' you're travelling solo
This is the first reaction that many people will have to your announcement that you want to go solo travelling and, in some cases, the question will be 'why?', so have a good explanation ready. This is going to be a huge topic of discussion when you approach your family and friends with the idea of travelling solo. So before you figure out how to tell your parents you're travelling solo, know exactly why you want to.
The urge to travel can be a little vague. For me, it comes from this deep part inside of me that longs for adventure and escape. But describing the feeling to family and friends that don't feel that desire to pack up everything and trek the world alone, is bloody difficult.
A good starting point can be obvious- looking to experience different cultures and different places; the opportunity to see some of the great sights of the world; the desire to put yourself out of your comfort zone and meet other people. The list goes on.
It might also be wise to think about explaining why your current point in life is a good opportunity. If you are in a good transition between school and university, or university and a career, or you've just gotten out of a relationship, these can be excellent reasons behind your decision to travel solo all of a sudden.
I have chosen to travel solo over travelling with other people since I was 18. I find it to be liberating, and way more enjoyable. You can read more about this decision here.
How are you going to stay in touch?
I know this is something my family go on and on about. How are they going to contact me when I am overseas and don't have a mobile sim number?
Staying in touch with your loved ones is something that they will no doubt be concerned about. And fair enough. They want to know you are safe, healthy and keeping out of trouble.
It is important to set expectations early on about how often you are going to be calling or emailing, and how exactly how you are going to do that. Will it be via messenger? Facetime? Email? Whatsapp?
Offering to "call whenever you can" may not cut it with loved ones, so respect their concerns for your safety by committing to regular calls, messages, or emails.
If you are planning to start a blog or are going to look to stay connected through social media, make sure they know how to see what you are up to and what your next steps are. Even if your parents don't get to talk to you directly, knowing that you're well and what you are doing will be reassuring for them.
In my experience, finding wi-fi is super easy in most countries around the world, and almost every hotel or hostel is going to have you covered.
Helpful  Tip
It's a great idea to have an unlocked smartphone so that you can use international data plans if you choose.
Personally, the only time I have ever had another sim card was when I moved to Canada. I find I don't really want to be able to use data when I am out and exploring in a new country. I like being able to switch off.
Emphasize how safe travelling solo generally is
Safety is likely to be a big element of concern when you discuss going travelling with your loved ones, so make sure that you discuss with them the type of safety precautions you are going to take, and how safe and friendly solo travel can be.
If your parents know that you aren't going to be recklessly getting a lift back to your Colombian hostel with "that guy" outside the club, it will help set their minds at ease. Because their minds are going to be reeling with all those horrible situations you could possibly get into.
When it comes to planning things like travel insurance and the financial planning side of travel, also have a plan so your loved one's know you have considered your budget and will have enough money to support your trip.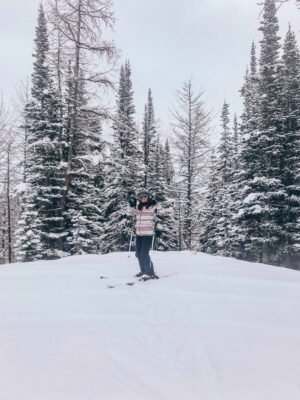 I understand that the world is a scary place. There are a lot of reasons solo travel can be terrifying, particularly for a woman. And even moreso if it isn't something you have done before. I wrote a post about your solo traveller fears and how to overcome them, which you can read here!
You can also read my latest solo travel post- how to stay safe when travelling as a solo woman
Wondering how to tell your parents you're travelling solo? Show them your destination research!
Once your parents have recovered from the announcement that you are going to be travelling solo, you'll need to get into the nitty-gritty of your journey, and the different considerations you have taken when choosing each destination.
Depending on your relationship with your loved ones, you may want to play up the cultural aspects and play down the "Full Moon Party" experiences in some countries.
Knowing the key attractions in each destination will help your parents to understand your enthusiasm, more so than the parties you are dying to attend.
It will also help to show that you have researched important planning details, such as:
Visas
Enrolling your trip with your countries' smart traveller
Your travel insurance, and what you are covered for
How you are going to handle money- will it be cash or a traveller card?
Whether or not you should have certain medicines or needles before you travel?
Here are 21 things to know before you travel solo!
Present a visual itinerary
If you are planning ahead, put your itinerary in a PowerPoint presentation or in a document along with photos, dates, and details of the places you will be visiting. Sometimes people have a skewed idea of a destination and their visual interpretations of such are the biggest hurdle to get over.
Telling your mom you want to travel solo to Mexico vs showing her photos of your travel plans swimming with Whale Sharks in Isla Holbox or doing yoga at a resort in Tulum stimulate very different levels of imagination.
I tend to send my family my flight itinerary, along with a list of where I will be staying and dates I will be in different locations. I also always message them as soon as I arrive somewhere, so they know I have made it safely.
They don't tend to freak out when I travel solo anymore because I have done it so many times, but they still appreciate knowing when and where I will be placed, for their own ease of mind.
However you choose to do this itinerary, I think it is really important someone back home knows where you'll be. That way if something goes wrong, you have someone at home who will immediately know what's up.
Travelling solo doesn't mean you'll be alone
This is a factor that is often mentioned when it comes to solo travel, and having an open discussion about how you will meet locals and other travellers as you explore will help your concerned family and friends feel better.
Whether it's through taking tours, staying at hostels and hotels, or while wandering the streets, you are going to meet people. I've met so many people on my adventures around the world that it's hard to keep track of them. Some became friends I added on Facebook, some feel like family to me, and others hold a special place in my heart that I will never forget.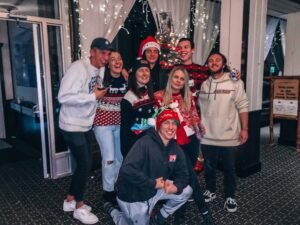 You are going to make so many memories with strangers that feel like long-lost relatives, you are never going to feel alone.
And when you do have those moments of exhaustion and sadness and loneliness, you always have a phone to contact home with!
I hope this guide has helped with answering the question of how to tell your parents you're travelling solo. It might be scary at first, but your family and friends will support your decision if they have all the information.