Solo Female Traveller Fears + How to Overcome Them
Preparing for a trip as a solo female traveller can often bring on many fears.
I get it. It's terrifying.
And for good reason too; there are a lot of things that can go wrong when travelling on your own, away from home.
But, if there is one piece of advice I can give you, it's that you can overcome these fears. There are things you can do to prevent them from happening, and ways you can manage problems if they arise.
Fear is inevitable. But when travelling, you must face them if you want to have a great time. It's just a part of solo travel.
And let me tell you a secret. Travelling solo is a lot more fun than you think it will be.
Here are a few of the most common fears you may face as a solo female traveller and how you can overcome them!
Worried about telling your parents you're thinking of travelling solo? Read this post for the best way to talk to them!
Safety as a solo female traveller
One of the biggest fears that solo female travellers have are concerns about their safety.
And I get it. I've been there too.
Although nothing you do can guarantee your safety, there are many things you can do to not stand out as a vulnerable traveller, and prevent unsafe things from occurring. For instance, the small decisions about your choice of destination, where you stay, and how you store your belonging can all make a huge difference in whether or not you become a target.
If you are worried about shared hostel rooms, don't book a shared dorm- book an all-girls dorm! You can read all about how to be a good and safe dormmate in hostels in this post!
If you are worried about being mugged, remind yourself that this can happen anywhere, and all you can do is keep your belongings close and try to avoid shady areas.
One of the main things I think is important for all solo travellers, it to always show confidence. If you exude confidence and show that you know where you are going and what you are doing, chances are nobody will bother you.
While you may not be able to control everything in terms of your safety, by doing a lot of research on the destination and the common scams, shifty areas you should avoid, and other things like that, you will be a lot more likely to stay out of harm's way.
Read: How to stay safe as a solo female traveller
Unwanted Attention from Men
Another concern that you may have as a solo female traveller is that men in certain countries will be pushy or aggressive.
I'd be lying if I said that scenes from Taken don't flash through my mind on occasion.
It's a sucky truth to acknowledge, but as a solo female traveller, you aren't always safe. Some countries have different rules and laws for the way they treat a woman in comparison to the Western world. It is up to us to respect those traditions and try to respect the cultural practices women must abide by.
Although I am a feminist through and through, in countries where it is appropriate to dress conservatively, I always do so to reduce such attention.
If I am getting unwanted catcalls and comments being thrown my way, I usually respond to such behaviour by being firm and confident or ignoring it altogether. Typically ignoring it is enough to deter unwanted attention.
If the situation does start to develop and get worse, it's best to move to a public area where you can ask for help, such as a restaurant, or towards a police station. If you feel like you are being followed by someone, ensure you stay in the safe spot until authorities arrive.
Unwanted attention from men can happen anywhere. Even at home. It is important to not let your fear stop you from having an amazing time!
Table for One
Have you ever dreamed of having a Carrie Bradshaw moment where you decide to 'date the city' and ask for a "simple table for one?"
No? That's just me?
Nowadays, I love the notion of taking myself out for a meal. As a single, solo female traveller, I love the idea of dating myself and dating the city I am visiting. It always allows for a beautiful reflection on myself, my travels, and to enjoy time spent in peace and quiet.
But let me tell you, on my first solo female trip, this was one of my main fears because I realised I had never had a meal alone out in public before. Sure, picking up a coffee alone is easy, but asking for a table for one with confidence can be a terrifying thing to do. Five years later, it has become a normal occurrence, and I don't mind one second of it.
Most of the time, I even prefer it.
Solo travel isn't like the movie, Castaway. You won't be drawing a face on a ball and talking to it!
Eating alone allows you to make friends with locals and other travellers. Or, if you're like me and you'd prefer to be alone most of the time, eating on your own will allow you the ability to sit back and enjoy the experience of being present in your destination. Call it meditative or something.
If the idea seems daunting at first, you might like to take something with you to keep you company. I often bring my kindle or my laptop to work on some blog posts. If I am travelling, sometimes I use dates with myself as a time to catch up on social media, edit some photos for my Instagram, and to connect back with home. You could plan your future travels, play a game. Whatever you need to do to get comfortable!
Unfortunately, this is one of those things you simply have to do to overcome it. And the more you do it, the more comfortable you will be the next time.
Just remember: no one is going to judge you. In fact, people will probably look at you with awe for doing it. You do you and enjoy your meal!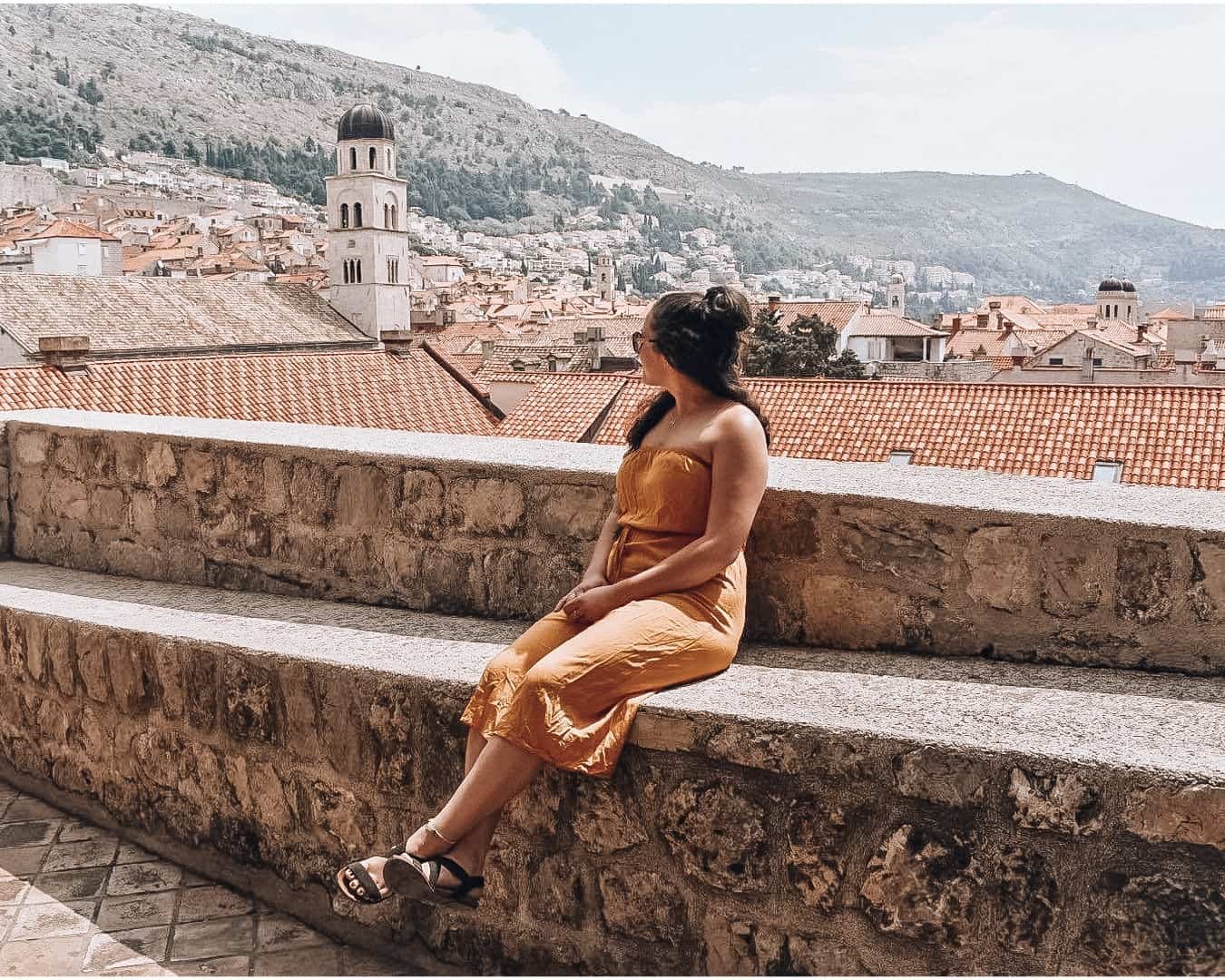 Loneliness as a solo female traveller
Being lonely can happen to anyone, but as you spend time away from friends and family, it can be something that a lot of solo female travellers experience.
Knowing this ahead of time, you can make a plan of action for how you will contact your loved ones. Skype, Whatsapp, and Facebook Messenger are all great tools I use to contact my family on a wifi connection for free.
It is also important to remember that loneliness is a big part of travelling solo because it gives you the ability to get to know yourself. Sometimes, the reason we choose to travel solo is that we need to heal. Or maybe, we need to fall in love with ourselves again. Whatever the reason, loneliness is apart of the journey, and it is important to embrace it whenever you can.
And if you can't, there will be lots of friendly people along the way that you will meet. Hostels are the perfect place to meet other travellers. If I am not staying in hostels, I always book with booking.com and choose accommodation with pools, bars, and restaurants downstairs so I have the opportunity to meet other travellers. Some of my closest friends have been found in these places!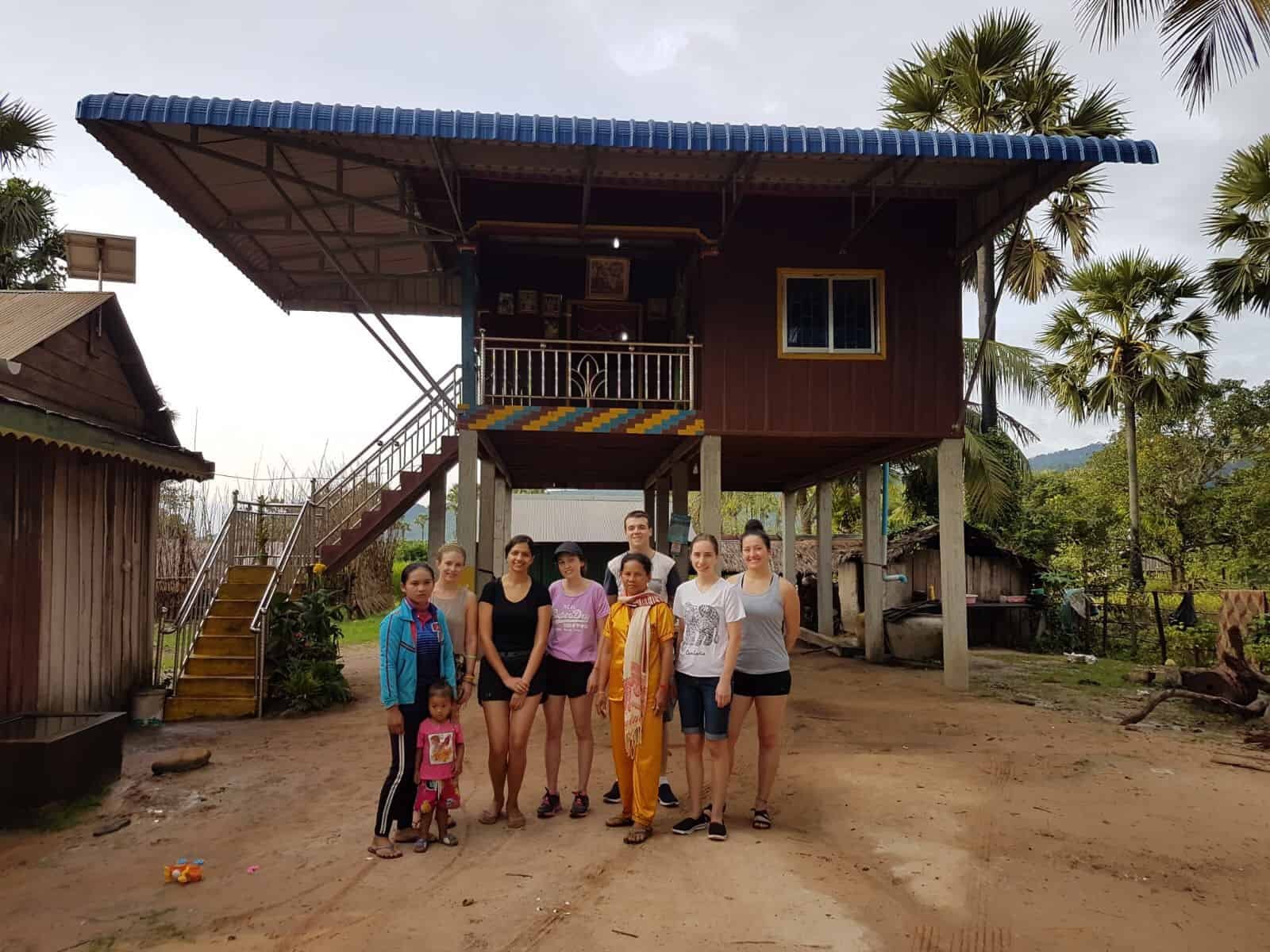 Out of your Comfort Zone
This is a natural fear to have, but until you are actually on your trip, you won't really understand how well you respond to the experience of solo travelling. Stepping out of your comfort zone as a solo female traveller can be terrifying, but it can also bring you to a new understanding of yourself. How else will you learn what you love and what you hate?
Maybe you are secretly an adrenaline junkie or maybe you actually hate visiting popular attractions. See what traveller type you are by taking this quiz!
The biggest thing you will probably learn on your solo travels is how resilient you are, and even if you are terribly anxious about being out of your comfort zone, you will be astounded at how resourceful you can be once things start to happen.
On my trip to New Zealand, I thought I would be terrified of bungee jumping for the second time. I remembered how scared I was when I did it as a teenager, but as soon as I took the leap it reminded me why I loved putting myself in situations that push me. They are exhilarating, and they remind me that I am alive, that I love to travel, and that I adore adventures!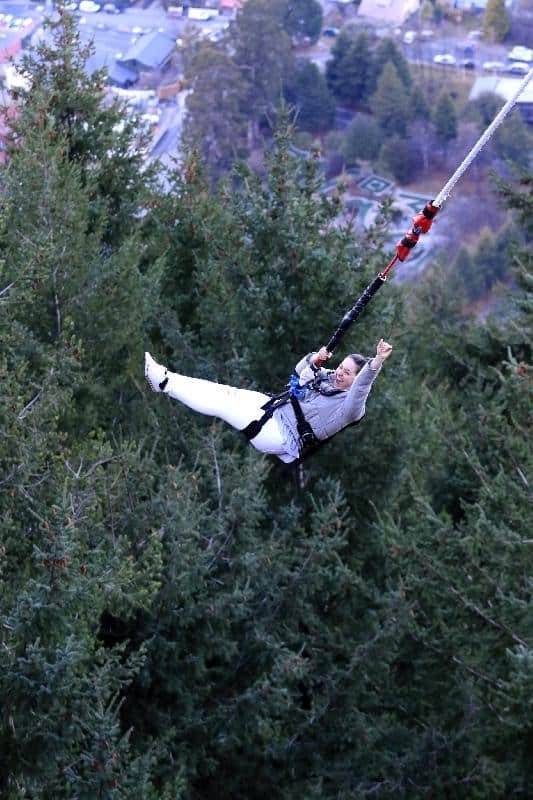 Getting Lost
Getting stranded is a very valid fear. In a foreign city, it is often very easy to get lost.
Trust me. We have all been there!
The key thing here is to make sure that you have a backup plan, and know what you will do in emergency situations. Having offline maps downloaded can help you when you are struggling to find your way. Even though I rarely use the map they offer in the hostel, I always take one or two different ones with me. That way, if I am lost or if my phone decides not to work with offline maps, I can use it for a reference.
I always recommend sending a copy of your itinerary to family and friends so people know where you are each day. Another great tip here is to make copies of your passport and travel documents and store them digitally where you can access them in the event of an emergency. Know your insurance company's details, and the name and location of your accommodation.
Here are 21 things to know before you travel solo, to help you feel more prepared when you go!
In extreme instances, staying calm, asking locals or shopowners for help, can be your lifesaver! Remember, most people are good and want to help you! Don't be afraid to ask for help if you need it.
But also remember, getting lost can sometimes be fun! So if it's not a life or death situation, go for a wander; you never know what you may find.
Need Travel Insurance? I highly recommend getting travel insurance before ANY trip you take. World Nomad's offer the most flexible worldwide cover that I have come across, and you can purchase a policy online, even if your trip has already commenced. That way, you're safe if anything happens to you or any of your belongings!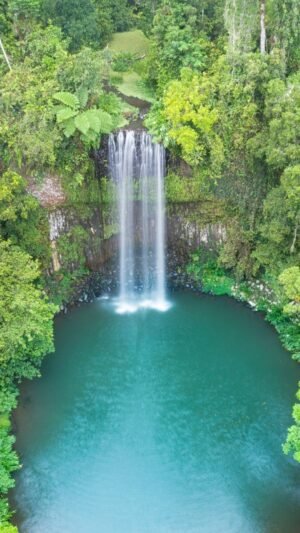 Language Barrier
I'm not going to lie; language barriers are often a huge fear of mine. It can make you miss trains, struggle to check in to your hostel or struggle to find food.
One thing I read recently that completely changed the way I thought about my fear of language barriers, is that if someone doesn't speak your language, that's not their problem. It's yours.
Since reading that, it has reminded me that I am the traveller in a foreign country, and that the language barrier is just a part of the experience of travelling and meeting new cultures and people.
I know it can be frustrating. It can mean you go without food or you have to succumb to how lost you are. But remember whose country you are in. If someone can't help you because they don't speak your language, that isn't their problem, it's yours.
A few tools you can use to manage this barrier is to have a translator app on your phone. By typing in what you want, it can then translate it in the language of the person you are seeking help from. Alternatively, having maps or business cards may help cross that barrier of confusion.
You could also go on the trip with a few key terms. Whether this is on your phone or things you have memorised, try learning things like 'hello' or 'vegetarian please' can help you go a long way with bridging the language gap!
Just remember to be patient and kind to the people you are asking for help from. These two traits will get you a lot further in the long run.
Travelling soon? Read this post on everything you need to know before you go!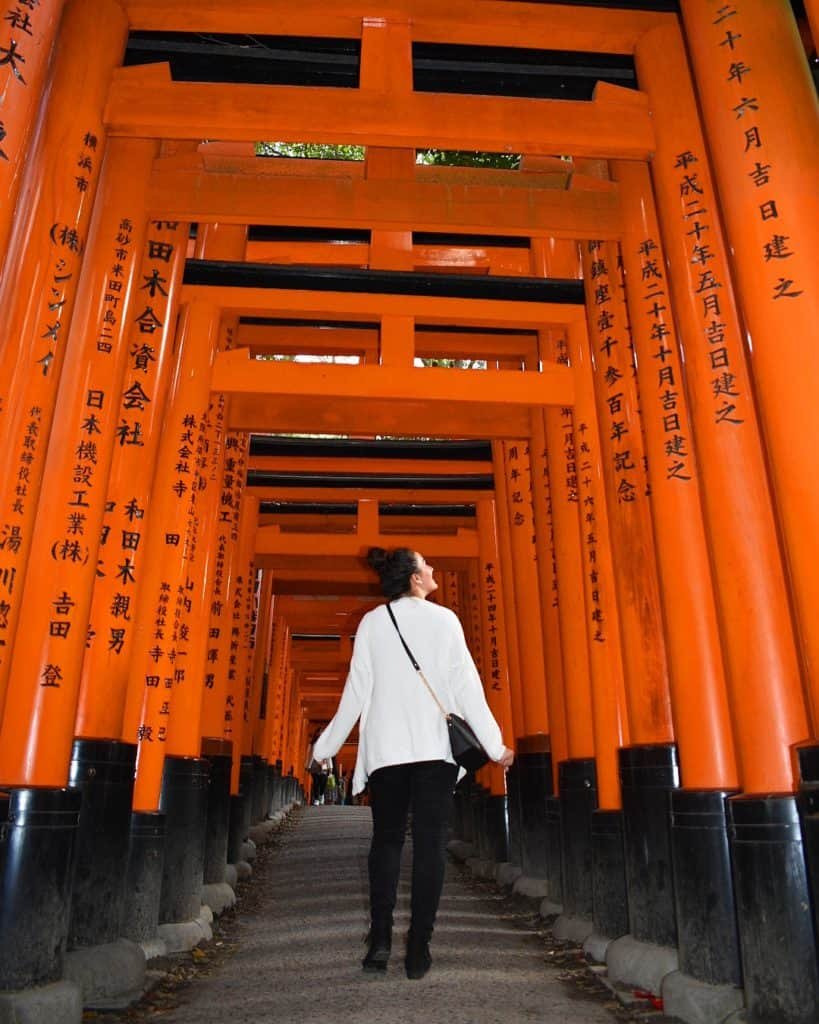 Fear of Flying
If you're having problems with the fear of flying, it can be dealt with by preparation and logical thinking. First of all, in today's world, the chances of an airplane falling from the sky are very, very small. Technology is advancing with each passing day, and security measures are near perfection, so there really isn't a reason to worry.
If this doesn't help, there are multiple blogs and websites out there that can offer coping mechanisms. Meditation, music, or even sleeping tablets can help calm you and bring you to your senses.
Planes can be a terrifying thought, but once you get on one, you'll actually find they aren't half as bad as you imagined!
Looking to book your flight soon? Here is how I get cheap flights every time!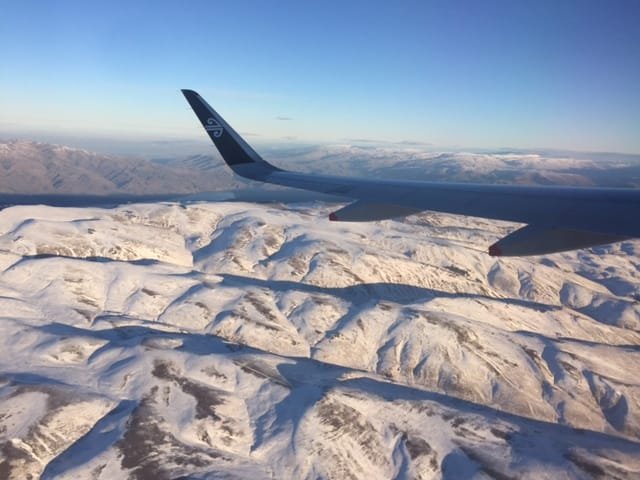 Money Issues
Travel can definitely be expensive, but preparing and researching can save you a lot of money. This may be by cutting costs, knowing what credit card to take with you, or choosing where to stay and what transportation to take.
There's a simple way to deal with this problem. If you want to travel, you need to research thoroughly. Then, set yourself a budget for your travels. Break down every aspect, and add a little on top for emergencies. Then, start saving money for it, no matter how long it takes.
Here are 19 ways you can cut your expenses so you can travel more or 8 ways to travel if you are a student living on a budget!
If you are struggling to afford your travels, here are a few ways you can earn more so you can travel more!
Earn vouchers and Paypal money by doing online surveys

Swagbucks
The Swagbucks survey and cashback app have been in the business since the late 2000s and I've been a user for a while. As a broke student back in the days, this resource was my top go-to for earning free gift cards online.
You can opt for PayPal money, but I usually select Amazon gift cards to be able to shop online and not feel guilty about spending my money.
You can start earning cash immediately when you sign up for Swagbucks today for FREE.
Survey Junkie

Trust me when I say  Survey Junkie is one of the most popular and trustworthy sites when it comes to earning money online with just surveys.
I've been using Survey Junkie for 2 years to earn extra money each month.
Join Survey Junkie right here and you can start earning today. Again, like all other survey sites, it's free to sign up for and use!
Teach English Online with Palfish 
Palfish is an easy to use mobile app and one of the best out there for teaching English online. I absolutely adore this app because there are SO many features that can help you become a full time or part-time online teacher of English, all from your phone! There are two ways to make money on Palfish. First is with the Free Talk where you just chat to people, you don't need to have any specific qualifications for this (or to be a native English speaker) and you can set your own rates. The second is with the Official Kids Course (OKC) where you follow a prepared lesson; the pay is better here but you do need a TEFL/ TESOL certification which is easy to do and can be easily acquired here for $19.
**If you sign up to Palfish please enter my invitation code: 91355193. I will be assigned as your mentor in the app and will be happy to coach you through the whole application process and answer any questions you might have :)**
Start a money-making blog!
My top recommendation to earn money for travel without having a real job is to start a blog because it can be a lucrative way to make $50, $100, $300, or even $1,000 dollars a day.
There are many, many bloggers out there that make well over $1,000,000 a year with their blogs, so the sky really is unlimited!
You can make money with your blog in many ways such as displaying ads on your site, using affiliate marketing, sponsorships, creating your own products, selling your services online, and much more.
To have the best success with earning money from your blog, I recommend taking a course like the Making Sense of Affiliate MarketingCourse. Although it costs to start up, it is worth every penny (that you will literally earn back), and it will teach you everything you need to know about affiliate marketing.
Some of the things covered are:
What affiliate marketing is and how it works
Why affiliate marketing is great
The exact steps bloggers have taken to earn over $300,000 from a single blog post
How to pick the right affiliate products to promote
How to increase conversions
How to build trust and not lose followers
Required disclosures that you need to know about
The one major tool you need for affiliate marketing
Different strategies to use to promote your affiliate products
How to use Pinterest to succeed at affiliate marketing (yes, this includes the newest Pinterest affiliate rules!)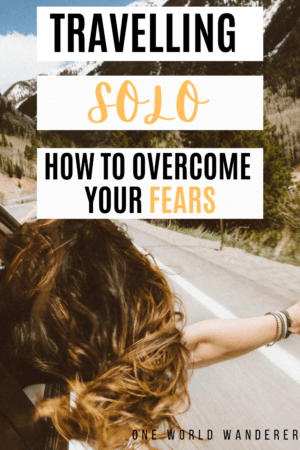 Fear can take on many shapes and forms. You might face one or many of the fears listed above, but it's how you handle them that matter.
This world is enormous, and a million wonders wait for you to discover them. Don't get paralyzed by fear. Travel and live your life to the fullest!
Keep wandering,
Abbie