Japan, the country of quirky items, food that's to die for, fascinating culture, and the friendliest people in the world- it's a magical place worth visiting, and one that you will want to keep returning to time and time again. In early 2017  I visited Japan for the first time and was absolutely blown away by the country.
Not only do I rate it as one of my favourite holidays ever, but I am also itching to go back as soon as possible.
Being my first visit, I had absolutely no idea what to expect and there were a lot of things I learned along the way.
If a visit to Japan is on the cards, you might be wondering 'what do I need to know before travelling to Japan?' Well, this guide is going to give you just that- a list of my top tips, tricks, and interesting facts about visiting Japan while answering the most common questions that people have when there.
Here's what you need to know before you visit Japan!
Disclaimer: This post may contain affiliate links. When you make a purchase using one of these affiliate links, I get paid a small commission, at no extra cost to you. 🙂
The most common questions you'll have when visiting Japan
When should you travel to Japan?
If you're looking for the best tips before travelling to Japan, my number one would be to visit during Cherry Blossom Season.  This season is one of the best, with festivals and colours absolutely everywhere!
The Cherry Blossom Season, also known as Sakura Seasons or Hanami, can start anywhere from late March and go right until the end of May, leaving you a nice large window of travel time. I visited Japan in the first week of April 2017 when the season and festivals officially began and it was amazing!
This time is also perfect for the weather. Not too hot and not too cold. Although I would recommend packing some winter clothes for those cooler nights!
The Cherry Blossom season is a hugely symbolic and much-loved source of national pride for the Japanese, meaning it's also one of the most popular times for international travellers to visit too so be warned that it may be a little busier! But don't worry, even if the crowds are a little thicker and the prices are a little more expensive than usual, it is so worth it when you see those incredible little blossoms. They truly are the most magnificent thing!
How can you communicate with people in Japan?
Having travelled the world for quite a few years, I am of the belief that there is no such thing as a language barrier. After all, we are all human. And if we are in another person's country, we are the barrier, not them.
I believe that even when travelling to a country like Japan, where English isn't their first language, communicating beyond words can be so much more enriching and real.
When I travelled around Japan, I met and connected with many Japanese people, all without speaking the same language. Whether we were communicating through language or not, I was always able to get help from the locals because everyone in Japan is so approachable, friendly, and helpful.
Some of my fondest memories are the ones where a stranger handed me their umbrella while I was lost on my way to my hostel and it was pouring with rain. Or the one where I was lost (heading to the same hostel) and two lovely ladies literally walked me to my hostel using their google maps.
Neither time were words spoken. Neither time did it matter that we were not able to communicate using language.
The Japanese culture is one of the friendliest in the world, and I have seen that first hand.
That being said, before visiting Japan, I do recommend you print out a few pages of key phrases and things you may need to say. Phrases like 'I'm vegetarian' actually came in really handy quite a few times!

What do the facemasks in Japan actually mean?
If you don't know what I mean, trust me when I say you'll get to Japan and you'll get curious!
When you visit Japan for the first time, you'll see quite a few people wearing medical masks across their mouths and nose. In our post-covid world, this might seem rather normal. In fact, Japan might even be seen as trendsetters.
But in all seriousness, in 2017, no one was wearing masks. And coming from a place where masks are definitely not worn (stinking hot Australia), it's a little strange, and you really notice them.
I quickly learned that there are a few reasons Japanese people wear facemasks.
Some use masks in Cherry Blossom Season when hey-fever is raging. Some are concerned about pollution. Others are trying to prevent themselves from getting sick. Others use it as a way to respect their fellow humans by quarantining themselves and their cold while still having to go out and about!
If only the rest of the world would follow!
How do I understand the Japanese train system?
Don't worry, I still get anxious just thinking about it!
When you look at the railway map in Tokyo, you can't help but freak out.
It looks like someone has made a big bowl of multi-coloured spaghetti, thrown it on a piece of paper, and labelled it 'train map.' And I mean, considering Japan is literally known for having some of the busiest trains and train stations in the world, it's easy to get bombarded with worries over this!
But don't let this stop you from travelling to Japan. It's actually a lot easier than you think. And it's also so much better than walking (the cities are BIG) and catching expensive taxis!
If you've ever lived or travelled in Europe or the UK via train, it's quite similar. Even if you haven't done that (like me) you'll be able to wrap your head around it if you study the map for a little bit, I promise!
So, how does Tokyo's railway system work?
One of the important things to know is that there are competing railway lines, which means you catch different lines that belong to different companies.
There are also metro lines as well as rail lines, so it's important to know where you need to go to know if you need to go between the two. There may be times when you have to exit the gates when travelling so you can enter the gates of another line. These are all really well signed and colour-coded.
How do you buy tickets? There are ticket vending machines at the train station and they're equipped with English, to make it easy for foreigners. The cost of a fare is determined by the distance you're going so you select the fare amount for your destination, which is noted on a big chart above the ticket machine. What this means is, instead of putting in your money and asking for a ticket to Shinjuku, you select the fare cost (i.e. ¥170) then put your money in. You'll get a small ticket back.
If you plan on doing a lot of travel between cities, you'll need to purchase a Japan Rail Pass before you leave. You need to have it booked before you leave, so don't forget it!
 Japanese Train Travel Tips
Don't try to catch the train system during rush-hour, it's absolutely hectic- I mean, an abundance of the busiest trains and stations in the world are located in Japan.
The trains are generally quiet, peaceful locations so it's important to respect the Japanese culture and be quiet and respectful too.
Observe seats that are designated for the elderly, disabled, and regnant and you need to give up your seat to someone who needs it more than you.
It's not polite to eat and drink on the train, listen to your music up loud, talk loudly on the phone or to the person next to you or cause a scene.
The Japanese queue politely, waiting for the train to arrive so they can get on in an orderly manner. Don't jump the queue.
Why is Japan so clean?
There's a reason you don't see people eating in the streets. The Japanese actually consider it to be rude (excluding street food and markets obviously). They always worry about the mess food can create. Like Singapore, you'll notice Japan is a clean and tidy place with barely any rubbish or rubbish bins around the cities. This is because the locals and Government work hard to keep it this way. It's not okay to throw your empty wrappers or rubbish on the ground, so don't be a litterbug!
As a general rule, don't eat while you're out. It's not really acceptable and you will struggle to find a rubbish bin!
Tipping customs in Japan
Before visiting Japan for the first time, I was really interested in the tipping customs, and whether or not visitors need to tip. It's something I recommend all travellers do before they travel, in case they are visiting a country with customs different to yours. You don't want to offend someone!
One of the interesting things you need to know before you visit Japan is that people in Japan take great pride in the work they do. They work really hard, and almost all of Japan has a really high standard for customer service and work ethics. Japanese people believe the reward is seeing a happy customer and knowing they've done their job well.
So no, it's not customary to tip in Japan and you may find people looking very confused, possibly offended or trying to chase you to return the money you accidentally left behind on the table.
Being Polite in Japan is important
If I can encourage you to do one thing when you visit Japan, it's to be very polite.
When you're talking to locals, hotel staff, shop assistants or anyone really, give them a big smile and use polite phrases to convey your gratitude and appreciation.
It will go a long way and is a way of observing the Japanese culture and being respectful- two things they greatly pride themselves on!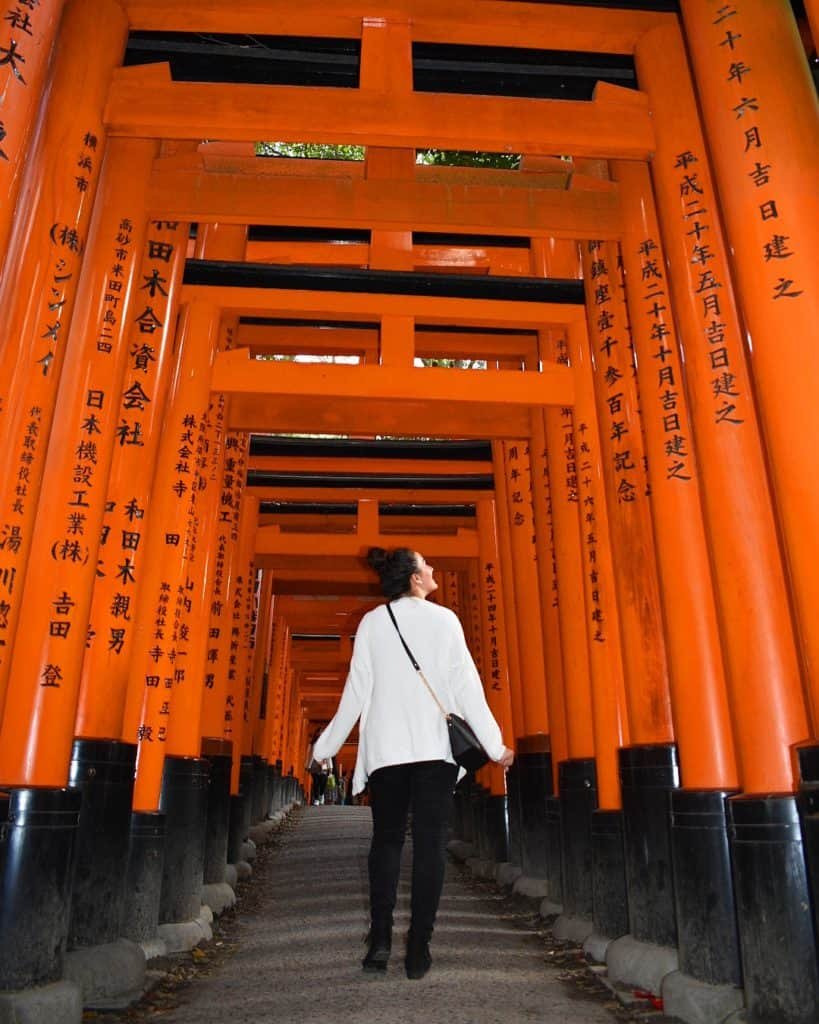 Getting money from a Japanese ATM can be hard
While there are a large number of ATMs scattered around Japanese cities, it can be difficult to find the 'right one' that accepts your bank card.
When you find an ATM that does, I would suggest taking out a larger sum of money to cover you for a few days, in case the next one is a while away or out of reach.
Stash what you don't need in your hotel safe or carry it on you in a discreet way if you feel more secure doing so, although japan is generally a very safe country.
Remember where the ATM you visited is and make note of it so you can go back when you run out of cash after spending it all on amazing sushi and tempura.
In Japan always wear shoes you can take off easily
You have to take your shoes off before getting on the train.
I'm just kidding.
BUT you will need to remove your shoes before entering many places, like cat cafes and rabbit cafes, traditional restaurants, Ryokans, and massage locations (plus many more locations). This is one of the interesting things you need to know before you visit Japan so you are prepared and not wearing ridiculous shoes that take time to take off and on all the time.
Also, no one wants to smell your smelly socks when they've been stuffed into a shoe all day. Be prepared with proper open-aired shoes if possible!

The Japanese have a lot of respect for the old
You might be picturing the neon jungle of Tokyo or the gleaming metropolises of Osaka. Don't get me wrong, that's usually what I picture too when people say 'Japan.'
But what people tend to forget is that Japan is a country old with tradition and culture and history. Like, thousands of years old.
From Shinto shrines to manicured gardens to Buddhist monasteries and traditional ryokan hotels, there's plenty of the old that you will come across while travelling throughout the country, and the locals have so much respect for it all!
It's actually fascinating to dive into the history of Japan, and I recommend you open your eyes and hearts to it all. You may not only be surprised at what you learn but what you see too!
Get Your Guide offers plenty of amazing tours in Japan that dive into all of this history and tradition. Book your tour here to save money before you go!
The Japanese culture loves adopting the new
For all the respect that's paid to history and tradition, Japan is also mind-bogglingly modern.
At times, it feels more advance and distant than the TV show Futurama. And they aren't even human!
In the cities, everything dings and flashes and beeps. It's hard to imagine, but simple commodities you think you are used to such as vending machines and toilet seats are all of a sudden new and improved and beeping and flashing.
Anime meets real-life people and billboards are on steroids.
It's a country of design and futuristic fashion.
And it's all wonderful and magical and unbelievable!

When visiting Japan, you won't always be welcome
This was one of the shocking things for me. It was something I did not know before travelling there, so I think it is something you need to know before you visit Japan
As friendly and helpful as the Japanese are towards foreigners, there are still, unfortunately, incidences where you'll find you won't be welcomed.
Most of these are small, exclusive venues such as whiskey bars, onsens, or restaurants in Ginza.
This isn't something that's widespread, but it exists. Just because the Japanese culture is so open to the new, doesn't mean they are always open to new people. Like I said before, tradition is big throughout the country, and some areas struggle to change.
Myself and a few people I travelled Japan with found that having tattoos in visible places was a sure sign of denied entry. It had nothing to do with us- it's just a new concept that the Japanese have not yet fully embraced.
Japan is a really safe place for travellers to visit
Japan has one of the lowest rates of petty crime in the world, and that's something that is rare when you travel.
You never feel threatened in Japan, even in the supposedly 'seedy' Tokyo neighbourhoods like Roppongi. Even as a solo female traveller exploring the country alone for a lot of the time, I felt incredibly safe!
You get the feeling you could put a bag down just about anywhere and come back a few hours later and it would still be there, untouched. Or that you could wander down a dark ally at night as a solo woman and still be okay, although I would still advise against this!
People are open to helping rather than hurting. It's noticeable.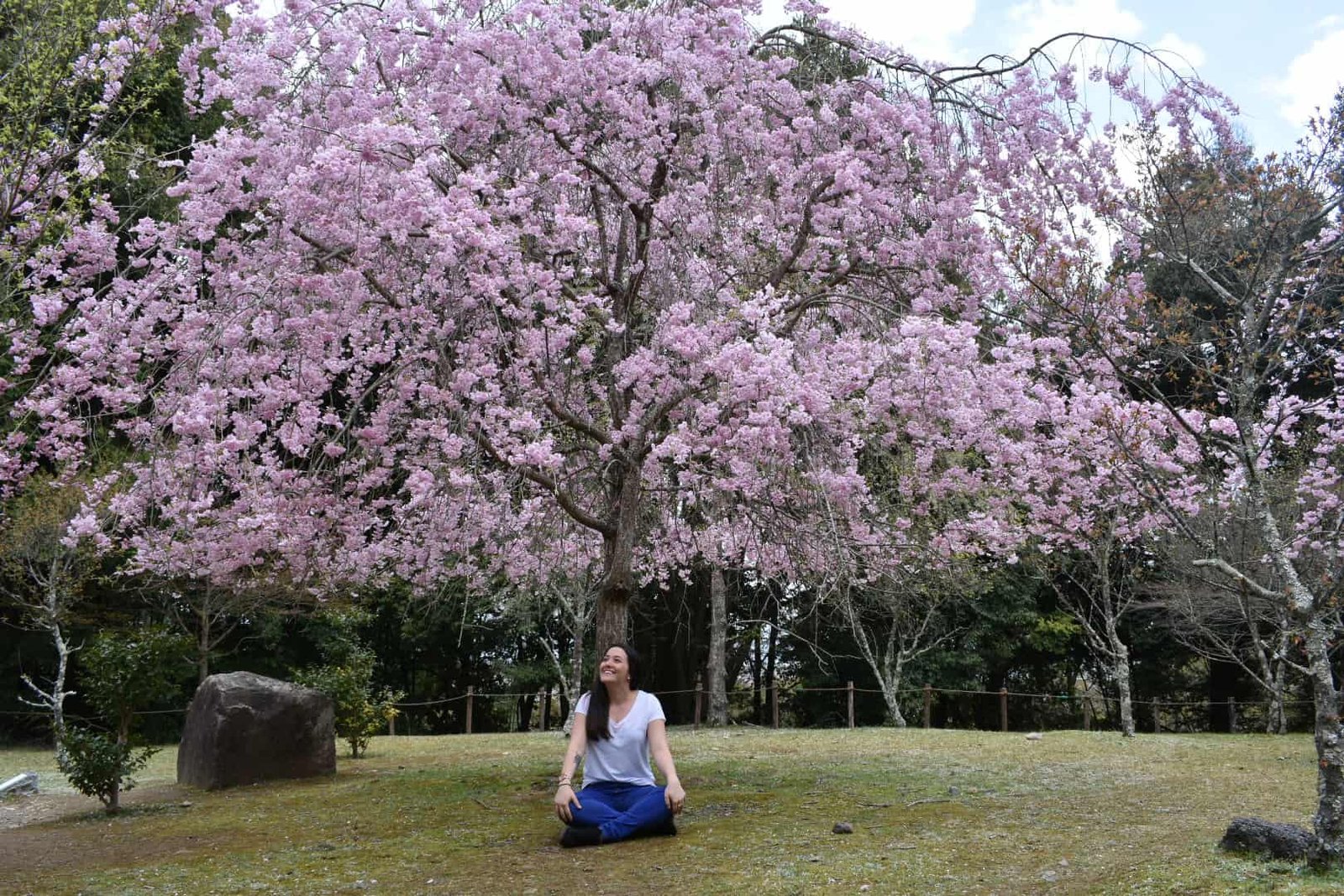 In Japan you can buy almost anything from a vending machine
Want a can of soft drink? Get it from a vending machine.
Want a tin of warm soup? Get it from a vending machine.
A packet of cigarettes? A hot coffee? A beer? A new T-shirt? A cup of instant noodles? An umbrella?
You can get all of those things, and many more weird and wonderful items, from Japanese vending machines.
I. AM. NOT. JOKING!
Karaoke is everywhere
If you're not already a fan of getting together with a bunch of friends and a microphone and belting out a few of your favourite tunes, then you will be after visiting Japan.
The Japanese love karaoke, and you very quickly realise why: pretending you're a rock star, even if it's only for about four off-key minutes of your evening, is highly addictive, and they REALLY know how to do it.
I'd never picked up a microphone and sung in front of friends before, and in my first DAY of arriving in
Tokyo
I'd already made friends and found myself drunk in a tiny pub singing along to all the classics! It was one of the best nights out I had while I was there (and there were a lot!).
Convenience stores are actually really convenient
Sounds kind of ridiculous doesn't it? But this is one of the really interesting things you need to know before you visit Japan.
In Japan, the food sold at convenience stores like 7-Eleven or FamilyMart is actually SO good.
Like, good enough that I ate most of my meals for the three weeks I was in Japan from them.
The food is fresh, there's a HUGE variety, it's cheap and it's tasty. Vegetarian options are usually pretty good too. They often have microwaves to be able to warm or cook up your food, and almost all of it is made fresh from the store!
There's also plenty more on sale in the drink and snack department, making these some of the few convenience stores in the world that actually live up to their name.
Oh, and alcohol is SUPER cheap there. It's the best!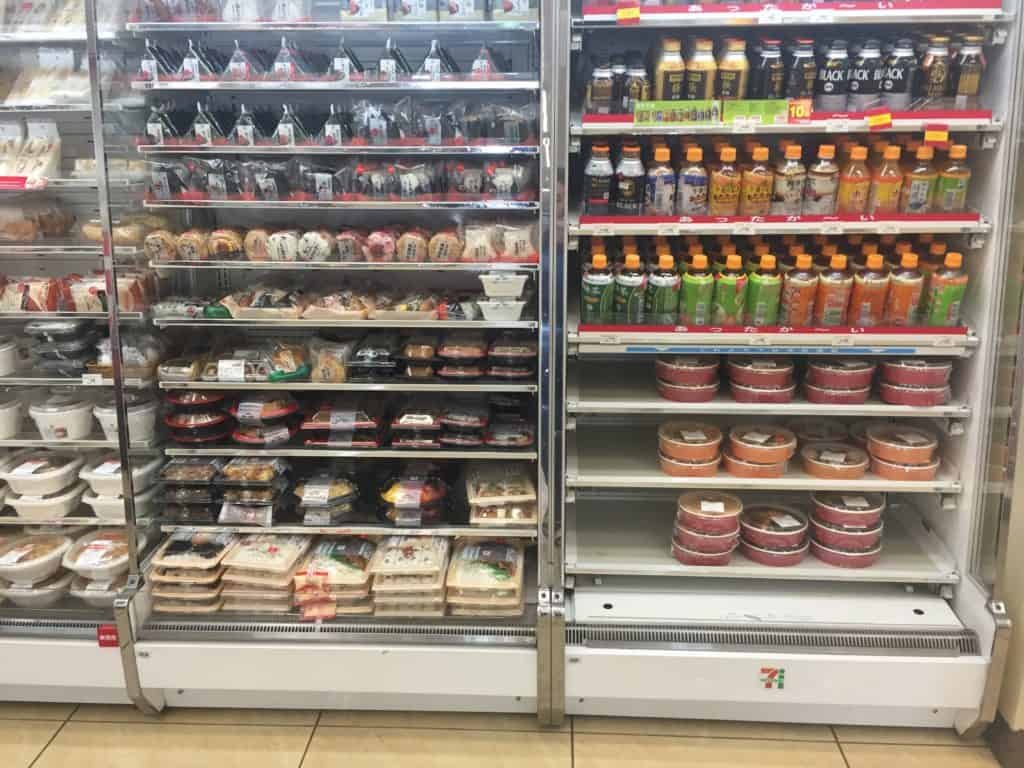 Japanese toilets are super funky
Buttons, buttons, and more buttons.
What's the little fountain thing?
What's the box with the speaker?
What does the wavy thing do?
Why are there plus and minus buttons?
What's the difference between one fountain button and another?
One of the funny and fun things about Japan and the crazy love for funky toilets, is that there is rarely a set of English instructions to go with the strange buttons.
The only way to answer your toilet questions is through a fun game of trial and error.
Related Post for Japan
How I Ate My Way Through Disneyland


Final thoughts on Things You Need to Know Before You Visit Japan
There you have it. The 16 interesting things you need to know before you visit Japan- answering all the questions you'll have when you get there BEFORE you go so that you have the knowledge and tips to handle everything!
If you think there's something I missed or if you have any questions about travelling to Japan and what to expect, leave them in the comments!
Keep Wandering,
Abbie xoxo