Tokyo is amazing, and one of the craziest, most interesting destinations I've ever visited. It's a bright and colourful city where you're free to do whatever you want and be whoever you want to be. And even better- there are so many fun things to do in Tokyo- you'll never want to leave! I spent five days in Tokyo, Japan, before jetting off to Hiroshima, Okinawa, and Osaka, and it was truly a whirlwind of an adventure.
Because there's so many options and often too little time when travelling around Japan, I have put together my list of top recommendations for things to see, do, and eat in Tokyo. I hope that they can help you when planning your trip.
Not sure if you want to visit Japan? This post will guide you through everything you need to know before you go!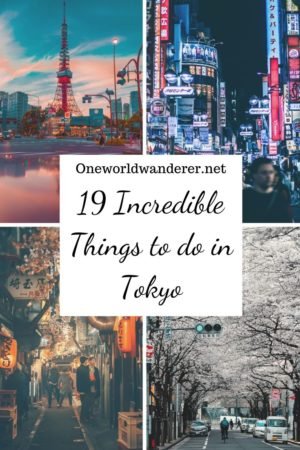 Book Your Trip To Japan
Book Cheap Flights
Still in the planning stage of your trip? Currently, the best and easiest way to find cheap flights is to use eDreams, Bravofly and Skyscanner. Between them all, you'll be guaranteed to always find the cheapest flight, anywhere in the world.
Book Your Accommodation
Whether you're looking for hostels, hotels, guest houses, or resorts Booking.com will always give you the best deals. Sometimes, if I want to stay in a place a little longer, I'll use Airbnb. You can sign up with Airbnb and get $51 AUD off your first trip!
TIP: For the best hostels, I usually compare reviews on Hostelworld then check other booking sites to compare prices and deals. Not sure on hostels? Read this post to find out everything you need to know about them!
Book Tours and Transport
Although a combination of independent travel and touring is my ideal form of travel, if the best, cheapest, and safest way to explore is to book a tour or package, I'll do it! For this, I always use Viator and Get Your Guide.
Finding a Car
Having a car or camper is an awesome way to travel. You can compare rental car deals on EuropCar.
Don't Forget Adventure Travel Insurance
If you're reading this blog then you're more likely to be seeking epic adventures for an affordable price over relaxing and luxurious vacations. By far, my favourite, most comprehensive adventure travel insurance is World Nomads.
Disclosure: This blog post contains affiliate links, which if you click, adds absolutely no extra cost to you. These links allow One World Wanderer to continue providing you with free guides and travel content.
When is the best time to visit Tokyo?
Depending on where you choose to go and the time you visit Japan will depend on the weather you face. Japan is a country with four distinct seasons: summer, autumn, winter, and spring. Like most locations, summer can be hot and humid, while winter sees snow and cold weather well below zero.
Personally, I love winter and loved travelling to Japan between winter and spring when it was between cold and warm weather. Many (including myself) would recommend April as the best time to visit Tokyo. In April, you'll not only find nice weather, but also the famous Cherry Blossoms in bloom.
Is it safe to Travel around Japan Solo?
Absolutely! I travelled around Japan as a solo female traveller in 2017 and not once did I feel unsafe along the trail. I would almost go as far as to say it is the safest country I have ever visited. The people are super friendly and respectable. I found myself being helped, offered umbrellas when I was outside in the rain, being walked to my hostel when I was lost, and offered food regularly! It is also a very clean and crimeless country, so travelling solo is an amazing experience!  19 Fun Things to do in Tokyo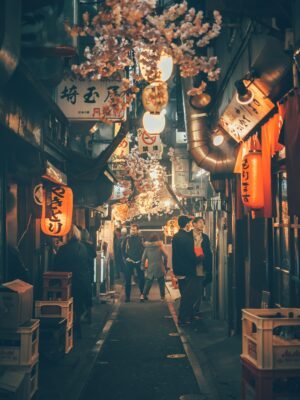 1. Cat café
Even if you're not a cat lover like myself, visiting a cat cafe is an experience you cannot miss. In the famous Shinjuku area, I stumbled upon the Calico Cat Cafe which is one of the main cat cafes in Tokyo. Costing around $12 AUD per person you can find yourself drinking tea surrounded by some of the cutest feline's. They come up to you for cuddles and pats and it really is adorable. You can even buy food to entice them over.
I warn you though, if you're allergic to cats like myself, be prepared with some heavy antihistamines!
2. Visit a rabbit/ hedgehog café
One of my favourite places to visit in Tokyo was the beautiful rabbit and hedgehog cafe in Roppongi. It's a small room with very healthy, well-loved rabbits and hedgehogs just waiting for your affection. For around $15AUD you get to spend half an hour with three different animals where you're allowed to pick them up and take photos with them. It's absolutely adorable!
3. Robot restaurant
The robot restaurant was probably one of the biggest highlights of my time in Tokyo. It was everything I expected and more. I don't want to tell you too much and spoil it for you, but you'll be treated to an evening of crazy costumes, singing and fighting robots. It's in your face, loud, vibrant with colour and TOTALLY worthwhile. You might read reviews asking if it's worthwhile going to the robot restaurant.
Yes, yes it is.
Do not miss it.
4. Karaoke
Okay, I'll admit, I was a little karaoke virgin before my trip to Japan. I thought karaoke was a joke and a completely humiliating experience… until I tried it. Japan has an incredible night scene, and one that involves a lot of crazy singing. With a few shots of traditional Japanese Liqueur, we found ourselves jumping up and down and belting out Taylor Swift, Drake, Vanessa Carlton, and many other classics.
They take karaoke pretty seriously over there and I definitely got a little swept up in it, despite the fact I sing like a bag full of angry cats. We visited a small bar in Roppongi with a strange little man named 'Panda.' It was probably one of the best nights of my life.
5. Meiji Shrine
Located in Shibuya, this beautiful shrine is dedicated to Emperor Meiji and his wife, Empress Shoken. The shrine and gardens surrounding it are ethereal and a tranquil oasis in Tokyo, even with the tourists. As they enter, the locals stop to cleanse their mouth and hands at a water fountain. Inside the shrine, you can throw a coin and bow to the shrine's deities and write your dreams, wishes, and thanks on wooden plaques or pieces of paper, which hang around a large tree. If you have time, take a moment to read the prayers and thanks. It's truly moving.
You can book a custom tour of Tokyo here, and it's well worth it to add this one to the list!
 6. Eat Tokyo's best ramen
Okay, this might be slightly biased because it was my first ever Ramen, but I ate Ramen in a tiny Ramen restaurant in Roppongi which seats approximately 7 at a time, AND IT WAS DELICIOUS. You get to order out of a vending machine and take the ticket up to the counter to have it freshly made before your eyes. Ramen is one of the main Japanese delicacies and something you really have to try.
Being a vegetarian, I opted for the $7 soy sauce Ramen (which did come with egg and meat that can easily be taken out) but it was absolutely delicious and a must-do food experience in Tokyo.
This Ramen and Bar experience is definitely something you don't want to miss out on. It's also perfect for solo travellers so you can meet other people and enjoy a night on the town while feeling safe!
7. Go back in time to an old school arcade
Head out to Odaiba using the monorail and visit the shopping mall next to Odaiba station. If you go up to the second floor you'll be met by a very cool souvenir shop packed full of fun, weird and affordable things. Keep going and you'll come across a super cool old style arcade with loads of fun games that will remind you of a simpler time.
8. See the Tokyo Sky Tree
Towering over Tokyo at 634m, it's kind of hard to miss Tokyo's tallest tower. It's easy to visit by train and there are beautiful gardens within close walking distance if your neck gets sore from staring up. You can also pay to visit the 450m observatory for a bird's eye view of Tokyo.
You can book your ticket in advance here.
9. Visit a Japanese garden
There are many beautiful gardens in Tokyo and Kokyo Gaien (Imperial Palace Outer Garden), and Kokyo Higashi Gyoen (Imperial Palace East Garden)  are some of the best. The gardens are serene and have beautiful places to sit and have a picnic lunch. There are great photo opportunities too, especially of the Cherry Blossoms if they are in Bloom.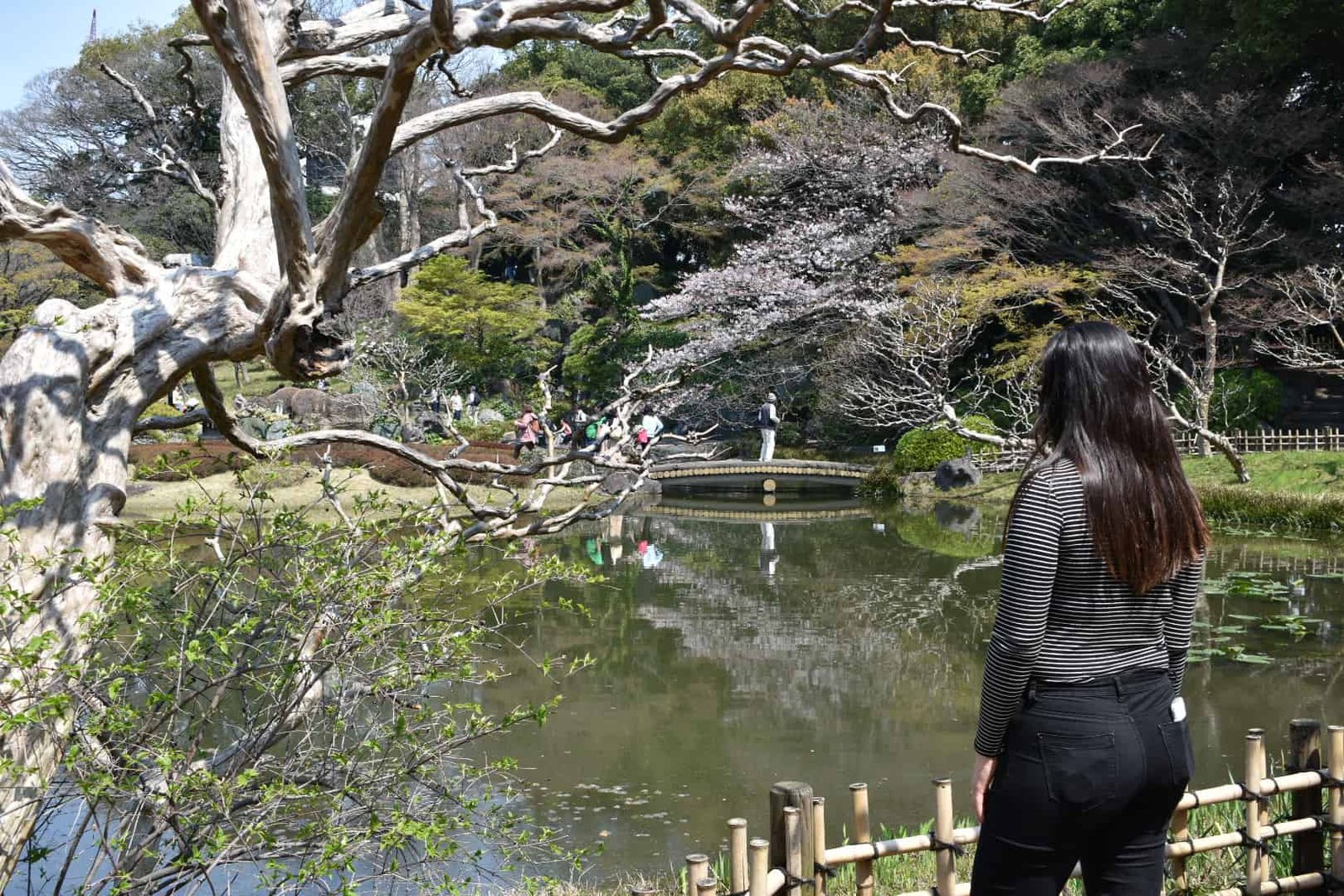 10. Watch the busy intersection at the Shibuya crossing
The famed crossing at Shibuya lives up to the hype, especially at peak hour when everyone is trying to get home. The busy intersection comes alive with swarms of people bustling in, out, and around Shibuya station. I spent a good three hours at Starbucks with my delicious Matcha Frappuccino and Bagel, watching the hustle and bustle. It was so worth it.
11. Buy as many cute things as possible
It's all too easy to slide into the Tokyo scene, especially when it comes to cute phone accessories, keychains, handbags and coin purses. Stock up. Don't feel embarrassed walking into boutique shops and buying cat keychains, nobody will judge you, they'll just love you for it. Did I mention the abundance of Pokemon and Disney stores? Yeah, there's that too.
12. Stuff yourself with pastries
Much to my surprise, Japanese people love pastry shops almost as much as Parisians! And there seemed to be one on every corner. My favourite pastries were the small Parisian ones that contained several cheesy rolls. Talk about delicious. Food tours are an absolute must when in Tokyo!
Learn how I ate my way through Disneyland in Tokyo!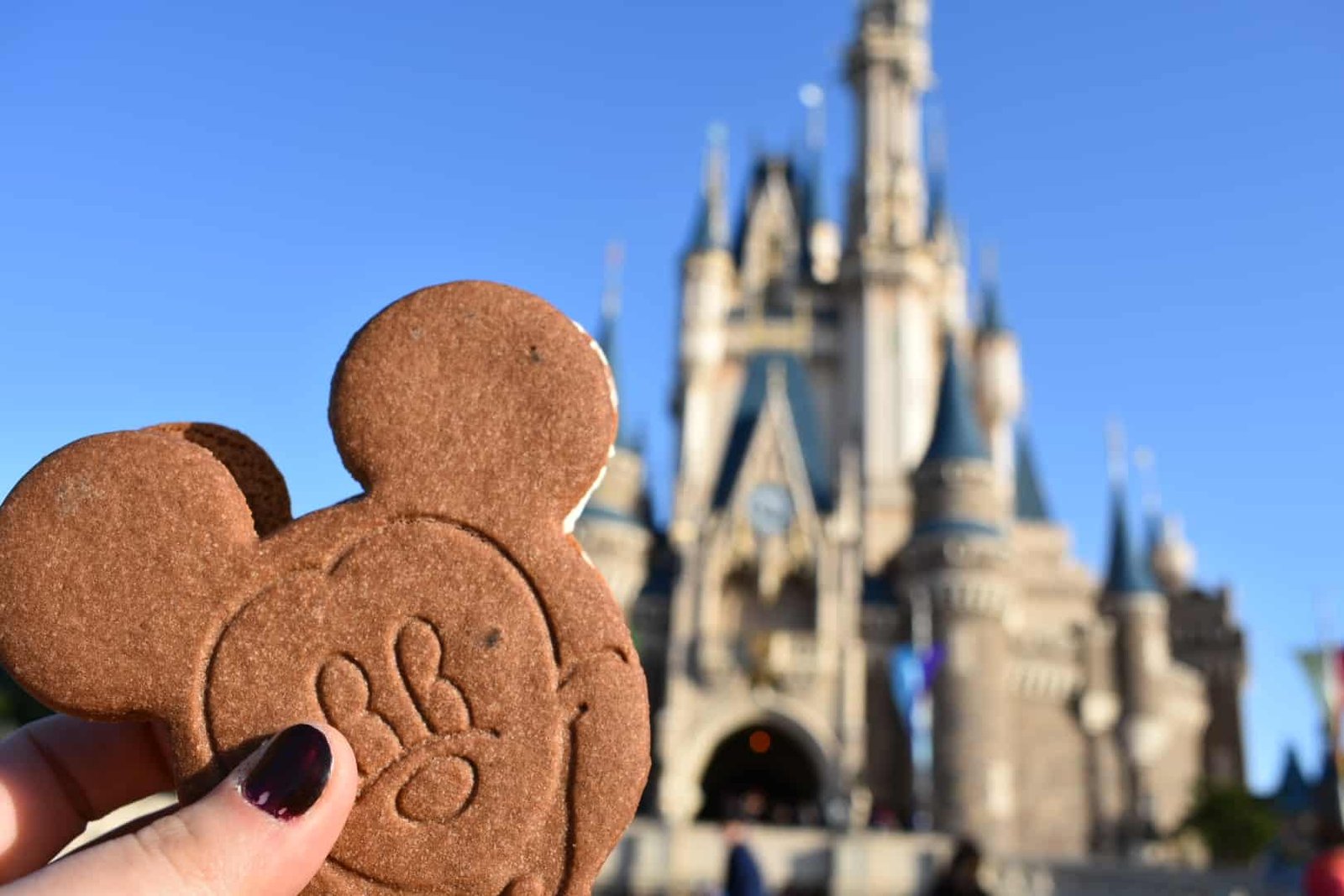 13. Buy 7eleven food
One of the greatest things about Japan was the abundance of 7Eleven/ FamilyMarts available. Unlike the servos in Australia and other places I've been to around the world, the 7Elevens in Japan are filled with freshly cooked meals in cute little takeaway packages. From sushi to wraps to spaghetti bolognese- there's literally everything. If you're not feeling the hot meal, you can always opt for an array of desserts or bread- both sweet and savoury. You can also find large cans of Asahi and Smirnoff for approximately $2. It's amazing!
14. Queue for food
Just find a queue and join it, it doesn't really matter what it's for, if the locals are lining up for it then it must be good. The Japanese have a knack for being very patient and have no issue lining up for quite a while. Usually, it ends up being delicious, and a completely authentic surprise!
15. Drink $1 coffee from a vending machine
This is definitely one of the cool and quirky things you'll find in most Japanese cities, and it is an experience everyone should try. Vending machines in Japan are so unique! They have pretty much everything, but if there is one thing I absolutely loved, it was the hot coffee.
I tried several delicious coffees but my absolute favourite was Coffee Boss.
16. Get classy in Ginza
Catch a train to Ginza and spend a few hours walking along the shops looking at the classy and high-end shops lining the streets. If you've stayed in Shinjuku or Shibuya, you'll notice a difference when you get to Ginza, it has a more fancy feel to it.
17. Row down the famous Chidorigafuchi moat
If there was one thing I simply had to do in Tokyo, hiring a little row-boat to travel down the Chidorigafuchi moat was it. For $12 I had half an hour to row up and down the moat which was flanked by the most gorgeous Cherry Blossoms I came across in all my Japan travels.
I will admit I waited for around three hours in line, but nothing has ever been more worth it.
18. Visit the Imperial Palace in Sakura Season
This is self-explanatory but Sakura Season is no doubt one of the greatest seasons in the world. I mean, check out those gorgeous little blossoms- could anything be more beautiful? I was lucky enough to visit Tokyo in the first week of Cherry Blossom season and was privy to some of the finest blooms of the year. The flowers are spread all over the cities, however, if you find yourself in one of the many parks in Tokyo, they are in abundance.
19. Just Walk
Just walk. There is so much to see and so much to stumble upon that no guide book or blog post could ever list for you. Tokyo is very safe and people don't tend to take much notice of polite tourists. Even in the red light district you'll be fine to walk around provided you don't get drunk and act like a fool. Explore every little street, go into shops and try tiny hidden restaurants. It's the only way to truly experience Tokyo.
Where to stay in Tokyo
Japan has endless districts with hotels, hostels, Airbnb's, and traditional Ryokans. The options are not limited when travelling around Tokyo- and you can see the full list I recommend here.
If you're feeling overwhelmed at your choices (and trust me, I get it), here are the ones I recommend!
In my opinion, the best parts of Tokyo are those areas near Tokyo Station: Shinjuku and Shibuya and Roppongi. These are closer to some of the major attractions, have plenty of food options nearby, and are also near transport like the Tokyo Station and the Metro line!
What would you add to the list of fun things to do in Tokyo?