How to travel more while studying and working full time, and how you can too!
2018 was one of my biggest years when it came to travel. I managed to start the year in Bali, go on over 20 little domestic trips, take two months off to travel Europe and Melbourne, and still work 40 hour weeks while studying full time at University.
I know what you're thinking: "you're crazy." Well, I might be a little crazy, but I love my life and I wouldn't have it any other way.
You might even be thinking, "nope, there's no way she did that." Well, my friend, yes I did. And I did it beforehand in 2017 when I managed to take six international trips and over ten domestic trips.
They may not work for you. You might shake your head and disagree with what I have to say, but if you want to have it all, you have to give it your all.
Looking for other ways you can make money online and budget? Check out these posts:
17 easy ways to earn money online without having to get a real job!
19 Ways to Cut Your Expenses So You Can Afford Your Dream Trip
46 Easy Ways to Travel on a Budget
8 Easy Ways to Travel as a Broke Student
How to earn easy travel vouchers for walking!
Get a job that allows you to take holidays
Yep, you heard that right. In order for this to work, you need to have a job that will allow you to take holidays.
In 2017 I worked at a travel agency called Flight Centre. You may have heard of them? Well, I was allowed to take twenty-one days of annual leave. So how was I able to travel over ten countries and be away for over eight weeks of the year?
Firstly, I always combined my holidays with public holidays. Likewise to your two RDO days. If the company lets you, you may even be allowed to combine two weeks worth of RDO's which will allow you to have four or five days off in a row totally free from your annual leave book. This generally only works for companies open 7 days a week. It might mean you have to work ten days straight, but a free five days to me was a quick trip over to Queenstown. If I had of combined this with a few days from my leave book, I would have been able to spend a week in Japan. Do this a few times a year and you've got yourself several overseas vacations!
When things fell through with Flight Centre at the end of 2017, I knew that I wanted to find myself a job that would allow me to continue my travels. I turned to a casual job where I knew I'd be able to pick up plenty of hours a week. As a casual, you can legally take as many holidays as you want. Although most companies won't allow for this, mine did. I was able to take a few weeks off here or there to travel. In 2018 I approached my boss about taking two months off to go to Europe, and he was more than happy for me to go!
I know it can be hard finding the right job, but it is one of the key reasons I have been able to travel as much as I have. A full-time job that was flexible enough to allow me to travel and a casual job that paid me well enough and allowed me the freedom to take time off whenever I wanted it really was key to my success. But it wasn't the only reason.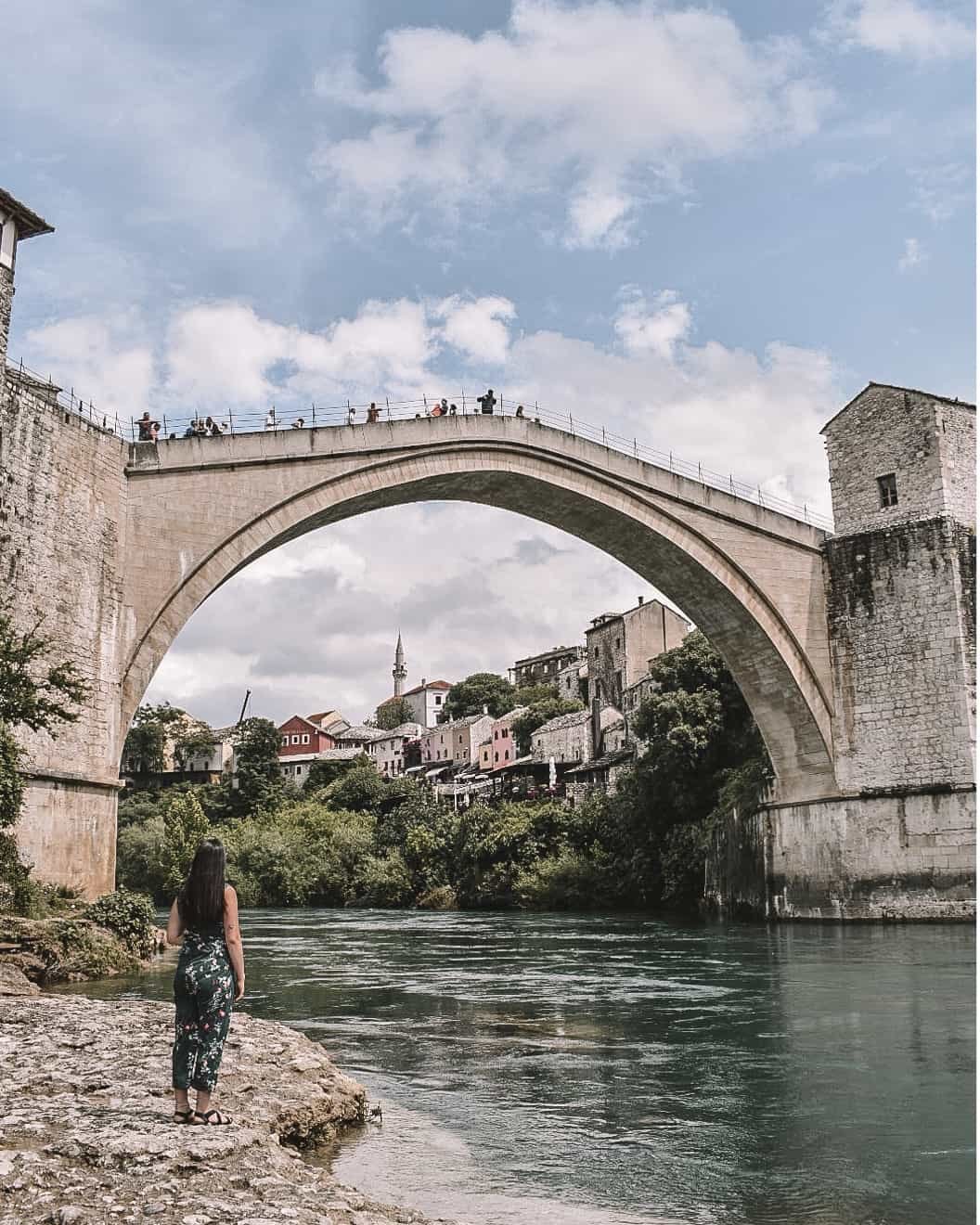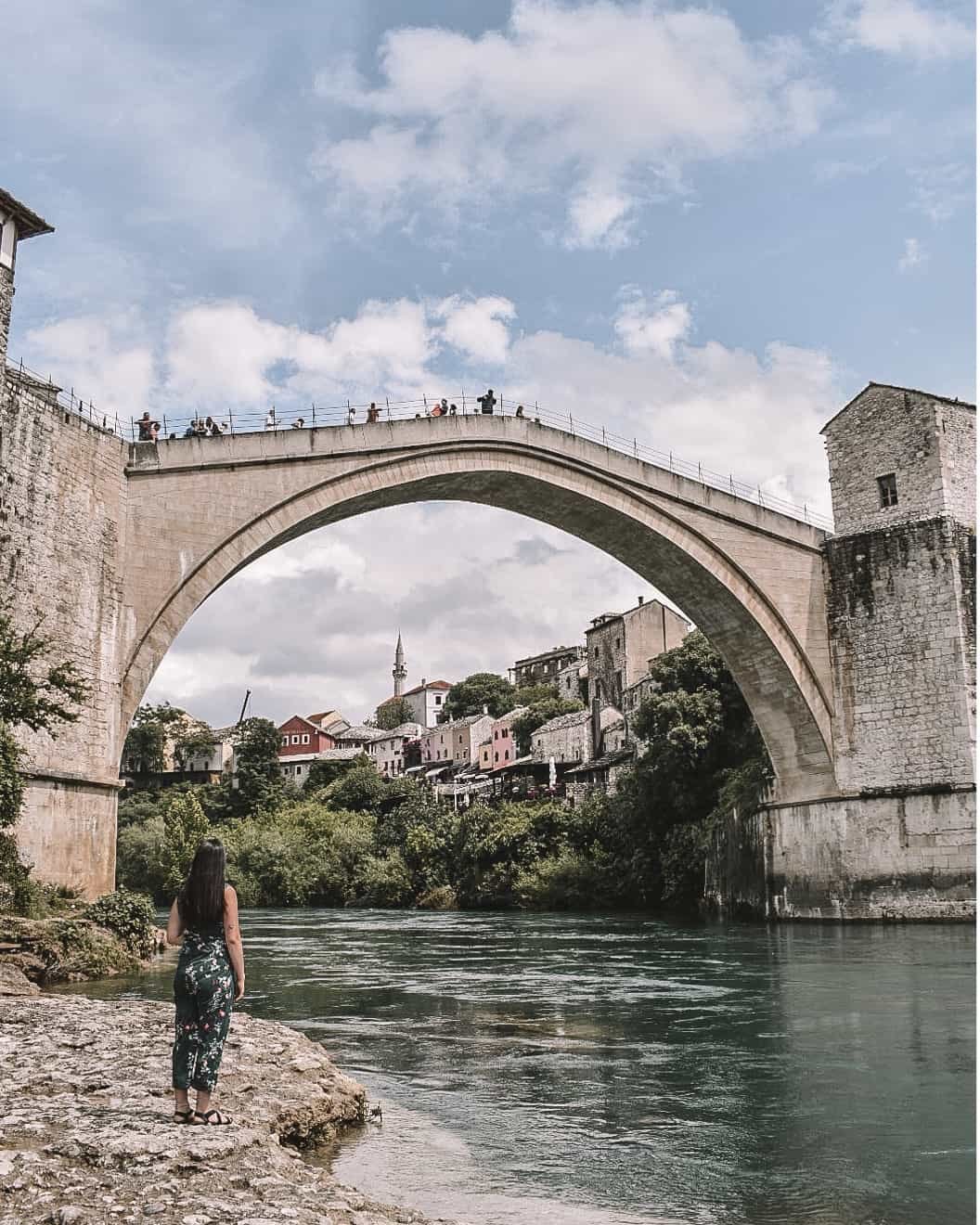 Living Arrangements
Midway through 2017, my lease ran up at the house my partner and I were sharing. Neither of us really knew what we were doing in life, and we were both incredibly broke. We made the decision to move apart for a little while. I moved in with my mum, while he moved in with four of his work mates. It was probably the best decision we ever made, and one that allowed us both to continue to be able to afford out travels by saving hundreds on rent and bills.
I paid no rent at my mums, and only pitched in a third of all bills (as we were living with my younger sister as well). I saved over $500 a month by doing this! A few months of saving, and that's a month long trip in Asia!
Not everyone is able to move in with their mum, or move in with four other people. It's just not possible sometimes, but there are ways around it.
1.Rent out a room on AirBNB
Did you know that you can put your spare room up for rent on AirBnB? People can stay there while visiting the country, and you can earn some pennies off the extra space.
2. Get a roommate
Have a spare room or two? Finding a roommate can be one of the biggest sources of income for a house owner or renter. Why pay the full cost of the weekly or monthly rent when you could split it between two or three or more people? It can save you hundreds, if not thousands, in the long run.
3. Move into a smaller or cheaper apartment/ house
It is probably not something you would normally think about, but moving into a smaller apartment or house can be a huge cut in costs for you. It could be the land that is costing you more, the pool, the fancy garden, or just the location. Whatever the reason, by moving into a smaller place, you can save yourself a whole heap of money!
4. Become a professional house sitter
Probably not the most conventional route to take, but this is definitely an option if you are looking to live a more nomadic life. Did you know people can actually house sit for a living? As in- take care of peoples houses or animals in locations all over the world, and not pay rent? Yes, you heard me right, not pay rent! These people can organise their house sits for lengthy amounts of time, short stays, and all over the world. Sounds like a dream, right? Well, it is definitely an option!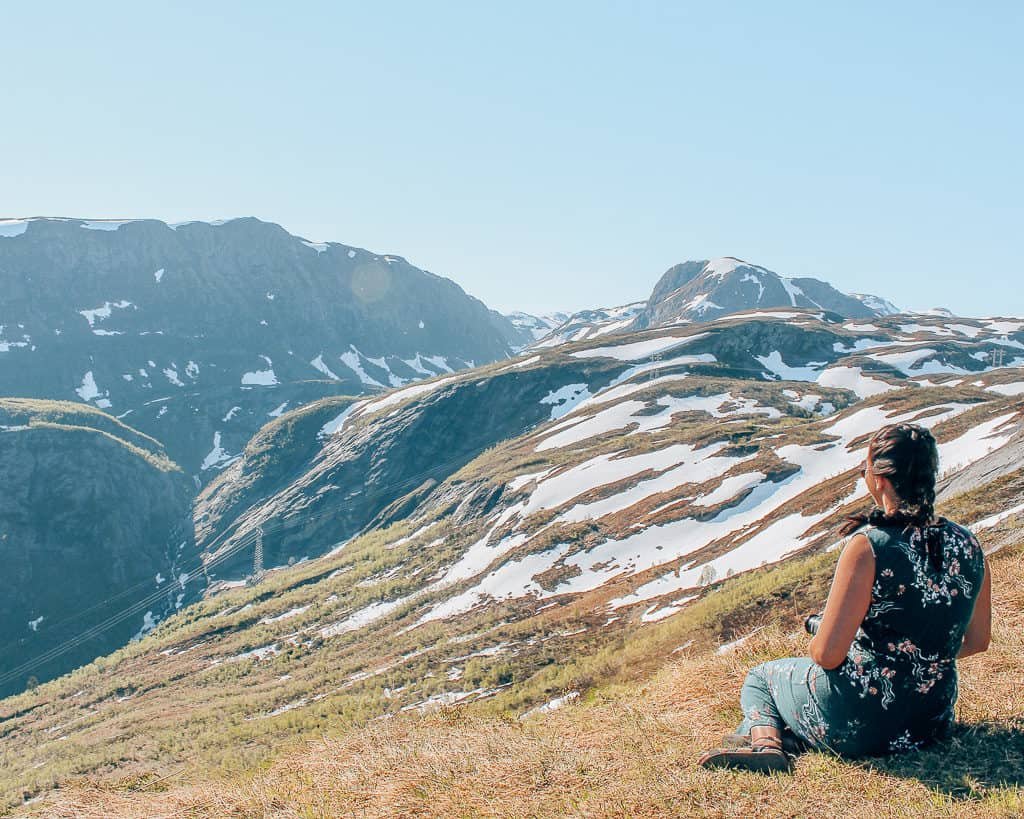 Sell some stuff
We all have a lot of junk. Whether its old furniture, clothes that have been sitting unworn in our cupboards for the past three years, old formal gowns, jewellery we no longer wear, or instruments we used back when we were fifteen, there's always something we can sell that we no longer have a need for. You'd be surprised at the number of people out there who are looking for that particular thing. I have sold pandora rings, furniture, and an old instrument. I know friends that have sold kids toys, plants, and clothes. Whatever you don't need, someone will.
Another option to sell things, is to get your entrepreneur hat on and create some items to sell. Make really great cakes? Why not open up a Facebook page and sell some! Crafty with sewing? Why not open a little home-run side business and sell those items. I know people who make babies clothes, scrunchies, or sell cupcakes. They all do this out of passion, and to earn a little extra cash on the side of their daily hustle. Just google ETSY, and you'll learn that the sky is the limit.
Start an online business
As I've already mentioned, the sky is the limit with creating your own biz. It no longer needs to be in an expensive office space where you have to hire employees and pay taxes, etc. The online world is thriving with opportunities. There are people making a living off freelance writing, people who make money just from posting on Instagram, people who sell services such as marketing, graphic design, course content. There are people making money for just about anything. If you have a passion for something, or if you are interested in something, then all you can do is give it a go. If you are interested in starting a blog, but don't know where to start, then here is my comprehensive guide to starting a blog today!
If you have some ideas on what you'd like to create, but don't know where to start, send me an email at gatherumabbie@gmail.com and I would be more than happy to assist you.
Have a savings account… or two!
Two words: budgeting and savings. If you don't know what they mean, than I urge you to get thrifty on google, my friend, because they are going to save you a whole lot of money.
There are three ways I have found really helped me when it came to saving up for a trip.
Firstly, when planning a trip, I would always compile together a total cost for my trip, including things like accommodation, flights, insurance, day trips, and spending money. Once I had this figure in mind, I would then divide it by the weeks I had leading up to it. Going travelling in July but its only January? Divide the total figure by how many paychecks you'll receive before you fly, and Bob's your uncle.
The second tactic I found helpful would be to always ask for money for birthdays and Christmas. Travel is one of the only things I ever tend to spend money on, and so I never regret it when I ask all my family members to give me cash in hand for my birthday.
And that leads me to my third tip: have a physical savings account. Yep, that's right, I'm talking an actual piggy bank. By putting in all your loose change, tips from work, and the money your family gives you for Christmas, you are well on your way to having a few thousand. When saving for my first Europe trip, this method allowed me to yield $600. When visiting South East Asia in 2017, I cracked open my piggy bank to over $1000. Whether you choose to put this toward your flights or spending money overseas, it's up to you. But this, alongside whatever you are putting into your online savings account (which should be in a high-interest account!) and you'll find the money quickly adds up!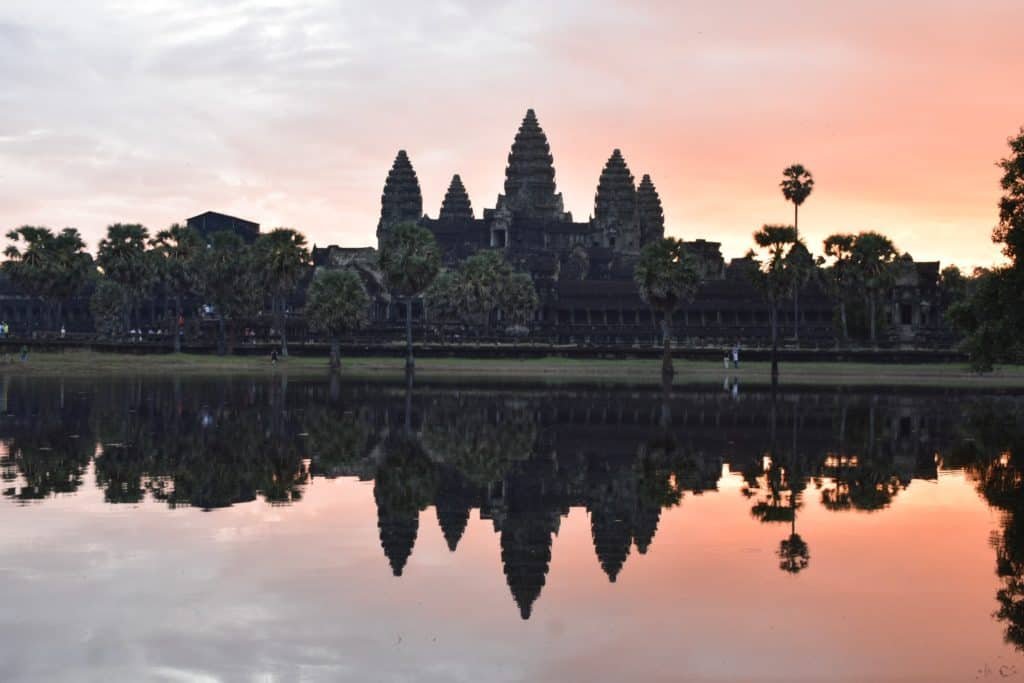 Cut BackC
Identifying and cutting all unnecessary expenses from your daily life is such a good habit to get into. Not only for saving for your next holiday but saving for anything else you might need or want. I always see items in terms of their travel equivalent: "this one t-shirt could buy me a nice meal in Santorini," or, "if I go out for drinks with my friends, that's two nights of accommodation in Japan!"
As a young adult it's easy to fall into the trap of going out every night and spending your money. You'd be amazed by the amount of money I save compared to my friends by hardly ever going out. On a night out you can spend money on alcohol, club entry, taxis and food…  A couple of nights out can add up to be enough for a quick city break! Here are a couple of things to cut back on. If you are after a more comprehensive guide then check out my 19 ways to cut expenses so that you can travel more. 
Cut the coffee
Love your Starbucks? Well, Starbucks loves your money. Coffee is a daily expense that quietly drains your bank account without you ever noticing. That daily $5 coffee costs you $150 per month. At $1,800 per year, that's two months in Southeast Asia. What's more important: your daily cup of Joe or spending more time on the beaches of Thailand? Give up the coffee, or brew your own cup! This can yield huge savings almost instantly!
Buy a metal water bottle
Plastic water bottles are not only harmful to the environment, but they are also harmful to your wallet. One or two water bottles a day at $1 per bottle will add up to at least $30 a month. That's $360 a year! You can spend a week in France with that much money! Instead of plastic, buy a metal water bottle and fill it with tap water.
Lower your utility bills
When I moved out of home, I felt like all of my money was being spent on bills, bills and more bills. It wasn't that there were many people living at home, it was because my partner and I kept leaving lights on, using unnecessary water, ran the air conditioner constantly, and a number of other silly things we could have easily stopped. By turning off the lights when you're not using a room and wrapping up warm so you can turn down the heating, you can save yourself a lot of money.
Get rid of your TV
This is something I preach all the time- and not because I am a heathen and don't use a television. I do. I just don't run it unnecessarily to watch programs I don't enjoy. I limit my television time to movies, but more often than not I will just watch everything on my laptop. You can watch pretty much everything for free online nowadays.
Stop buying books and magazines
When I add up all the books in my room, I am shocked to learn that the cost is over $2000! This is an investment I will never change- as being a writer and writing major at University means I will always be reading a lot (it's an equal priority to travelling for me). BUT, for someone not so invested in books or magazines, I urge you to cut this cost. Get a book out from the library if you want to read. Read online magazines and blogs – they're awesome and they arefree. Or simply, invest in a kindle because they are vastly cheaper than any paperback.
Consider your monthly subscriptions
Do you really need a paid Spotify subscription? Do you really need Netflix?
Although most people will reply 'YES!' to both of these, you need to then consider how much you actually use these programs or anything else you are spending money on monthly.
If you're lucky enough to be able to sponge off other people's family memberships then do this, otherwise, consider if the amount you use it is worth how much you are paying each month.
Beauty Products
Hair and beauty are the sorts of things that can add up on your debit card bill without you even noticing. They feel like "essentials" right?! Well, you need to consider whether they actually are. I barely ever cut my hair and I don't colour my hair or get my nails done. I don't spend money on tanning or waxing or any beauty services. I'm not a make-up guru. I buy the bare everyday basics and do not own more than one of each product. These things are not essentials to my life, and they really add up in the long run!
Learn to cook
We all need to eat, but restaurants are getting quite expensive these days. I have increasing sticker shock every time I go out to eat. You want how much for pasta?! But these fries aren't even going to fill me up and they're HOW MUCH?
To keep your food bill low, cook more often. I was lucky enough to learn to cook at a young age, but in my recent adult years, I have found a huge love for take-away and eating out. I realised recently that it was happening wayyyy too much, and since then have cut it out in order to cook more for myself and save, save, save. I also eat leftovers from dinner for lunch the next day, thus saving more money. You don't need to be a whiz in the kitchen, either. There are a million and one cooking sites that will teach you how to cook fast and healthy meals — perfect for people without much time- or money.
Lose the car
Okay, admittedly this is something I haven't done yet because I live in a city with no public transport, but cars are crazy expensive to own. Between insurance, repairs, loan payments, and filling your tank with fuel, it's ridiculous. Get rid of your car if you can. Learn to love the bus, take the subway, bike, or walk where possible.
I understand that this tip may not be feasible for everyone, especially those in smaller towns like myself that don't have an extensive public transportation system, but an alternative is to sell your car and buy a cheaper used one, which you will only need until you leave for your trip. Buying a throwaway car will allow you to pocket the money from your more expensive car and put it toward your travels.
Shopping
Shopping is expensive AF! You want how much for a skirt? $50? No thanks! A bottle of milk is $4? No thanks!
Thrift stores and vintage/Op Shops are the new cool. You can usually save the greater part of 75% over their new counterparts and still look cute. They are also awesome for finding some trendy travel outfits! Why pay full price when you can pay half? Use websites like Amazon (discounted books and electronics), wholesale websites, or op shops to buy your clothes- they are seriously a life saver!When buying things like groceries, I always choose homebrand. Did you know that they're the same item? You actually pay for the packaging and the value of the name when purchasing items that are more expensive. I refuse to pay an extra 20 cents on beans when I can get the same quality on another package. You might think it's silly to consider 20 cents, but every cent adds up.
Discounts and coupons
In the off chance I am online and shopping for something, I will ALWAYS Google "[store name] discount/promo code". You're always bound to find something! These days I cringe at paying for anything at full price.C
Another option to watch for is The Entertainment Book, grocery coupons, Groupon, and loyalty cards all reduce the price you pay at the register. Clipping coupons might make you feel like an 80-year-old grandmother, but the goal here is to be frugal and save money, and coupons definitely help with that.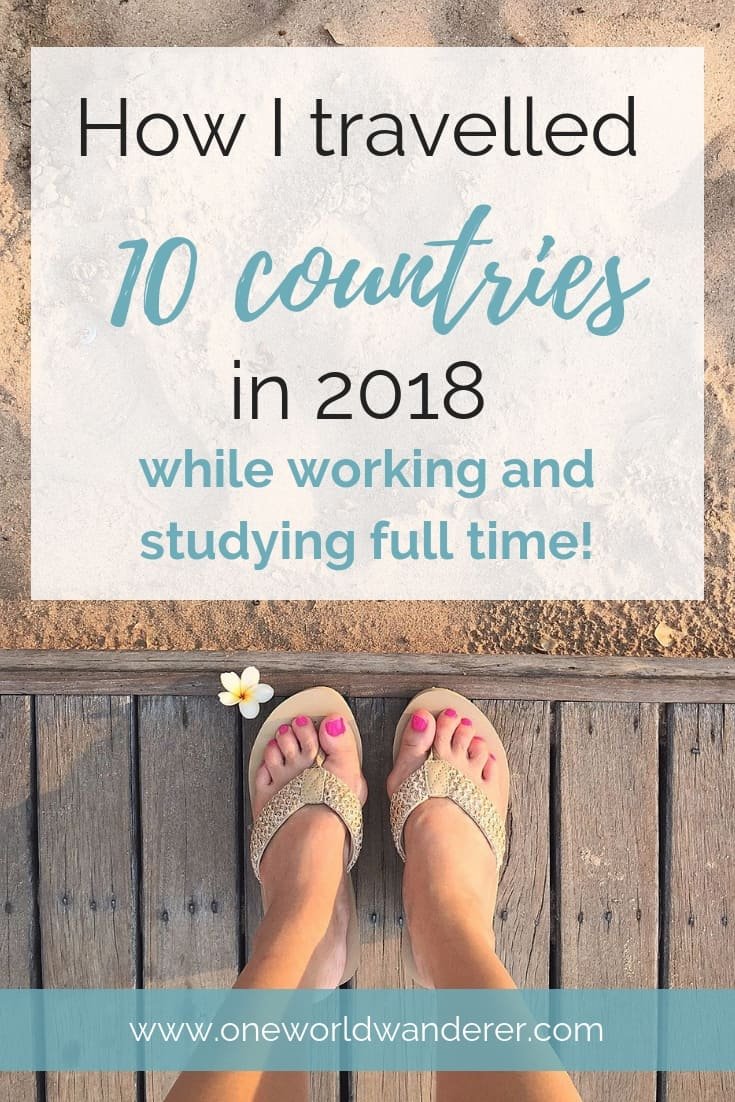 Let me know in the comments if you have any tips and tricks that have allowed you to balance your work, and university life and allowed you to travel more.
Abbie
xoxo