Are you someone who has done a lot of travel, but you need to apply for a job and don't know how to put your travel experiences on your resume?
Don't worry, I've been there too. With years of travel experiences under my belt- from living in Canada, to backpacking Asia, to wandering around Europe getting lost in the beauty and history and architecture of the place- I have found it really hard transcribing my travel experiences into something that employers would look at as a positive whenever I have needed to apply for a job.
Travelling the world before you settle into a career or a new job can, unfortunately, be offputting to employers who deem you to be 'immature, unreliable, or a bit whimsical.' A lot of the time this is because they just don't understand.
But those of us who have travelled- and I am going to take a guess that you fit into that bracket- know that travelling can also mean real life-world experience, experience learning about history and diving into different cultures. It can mean learning how to interact with different people from all walks of life and overcoming language barriers. And it can also mean experiences that are difficult and life-altering and incredibly overwhelming or amazing.
And each of these things can be beneficial to your career and job opportunities… if you know how to put it on your resume.
So how can you make your travel experiences look good on your resume? I'm going to walk you through that in this post.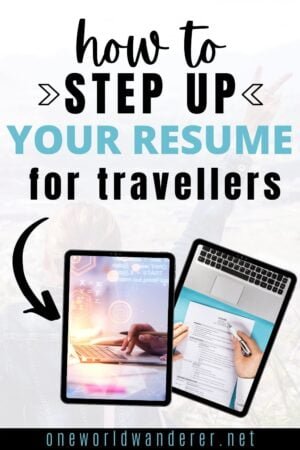 Make your resume relevant to the job you are applying for
If you want to be considered for a job, regardless of what it is you are applying for, your experiences and skills should have a direct relationship with the position you're applying for. That means your travel needs to be relevant.
For instance, you can't talk about how you learned to overcome language barriers because of the month you spent living and working with Cambodians if you are applying for a janitor position where you won't be interacting with people. Why would an employer care about those skills if they aren't going to be relevant to the position you are applying for?
When it comes time to revamping your resume, sit down with the job criteria, and identify which skills could be matched with the experiences you've gained from your travels.
For instance, are they looking for a person who has excellent skills in communication, negotiation, or cross-cultural understanding? Are they looking for someone who is independent and good at making quick decisions? Or perhaps they are looking for someone willing to adapt quickly to a fast-paced, changing environment?
Now think of your travels. When did you have to adapt to a situation? Or when did you have to make a quick decision? I can think of a million different scenarios from days I have had delayed flights, missed trains, gotten lost in big cities like Rome or Tokyo, or even when the pandemic hit and I was forced to abandon my plans and fly home.
Your resume is your chance to tell your life story, and every word is critical in supporting this. Make your travel experiences relevant to the different questions or job requirements of the job you are applying for, and you shouldn't have a problem at all.
If you don't feel like your travel applies to the job description, put it in the section of your resume for additional information, or hobbies, as opposed to the main section. This means employers will see that you enjoy travelling, which can be an excellent talking point or ice breaker in your interview.
Tell a professional story
Putting together a resume is a strong way to market yourself, so everything you share is important. You know how I mentioned above that your resume needs to tell your life story in a way that is relevant to the job you are applying for?
Well, your resume needs to tell this story in a professional way. This means it needs to both sound professional and look professional.
For instance, highlighting a gap in your resume as 'international experience' sounds a lot more noteworthy than calling yourself a 'world explorer,' or a 'traveller.'
You also want to avoid some of the common errors people make like using 'jargon' or 'slang,' and even go as far as to stay away from using contractions (words like don't and 'won't and shouldn't instead of using the full term of do not, will not, and should not).
You don't want to sound as though you are just filling the gaps with useless information. Everything you write on your resume should be as professional as possible and serve a purpose to showcase that you are ready for the job. Use your travel experience to demonstrate situations, actions, and results.
A good way to put your travels down would be something like this:
Gap Year 2015-2016
Developed negotiation skills through contact with sellers in markets and vendors throughout Asia.
Learned how to adapt to unanticipated situations and improvise new plans due to travel mishaps and unexpected events.
Developed finance and organisation skills through budgeting, financing, and intricate travel planning. This involved the use of spreadsheets.
Cultivated exceptional communication skills through contact with people from around the world. Learned the importance of non-verbal and verbal communication to overcome language barriers.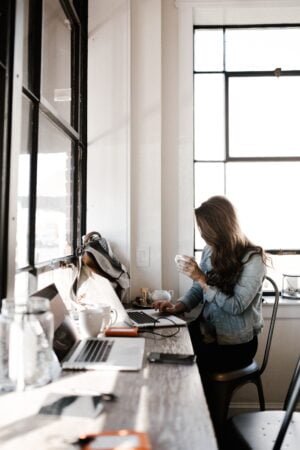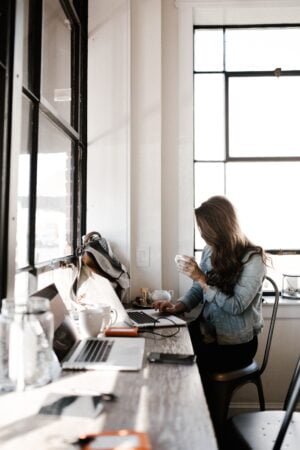 Work Experience and Volunteering
It goes without saying, having work experience and volunteering experience are the two best travel experiences to add to your resume because they were actually paid work (not that unpaid travel isn't hard work- I know that first hand).
If you travel for long periods of time, working abroad is often going to be something you have to do, and it can be some of the most amazing times of your life.
Many popular jobs, like working in a hostel, hospitality work, volunteering with companies like Workaway, teaching English as a foreign language, taking a seasonal job, or working as an au pair, have skills that are directly transferable to many careers, and the skills you learned whilst on the job are going to be a great step to getting you the job. If you've always wanted to work a seasonal job, check out my blog post on working in Canada.
Make sure you include any relevant work experience to your resume, even if it was unpaid or volunteer work. Where possible, also ask your boss to write you a reference before you leave the job. This is favourable to most employers as they have a way to cross-check your experiences and ensure authenticity.
Working and volunteering abroad can be incredibly helpful in landing you a job back home because it demonstrates that you have a strong motivation and work ethic. It shows that even while you were travelling the world, you were being responsible and conscious of things like your finances. It also shows that you have the motivation to do something out of your comfort zone and take on new challenges- and this is something employers will look upon positively.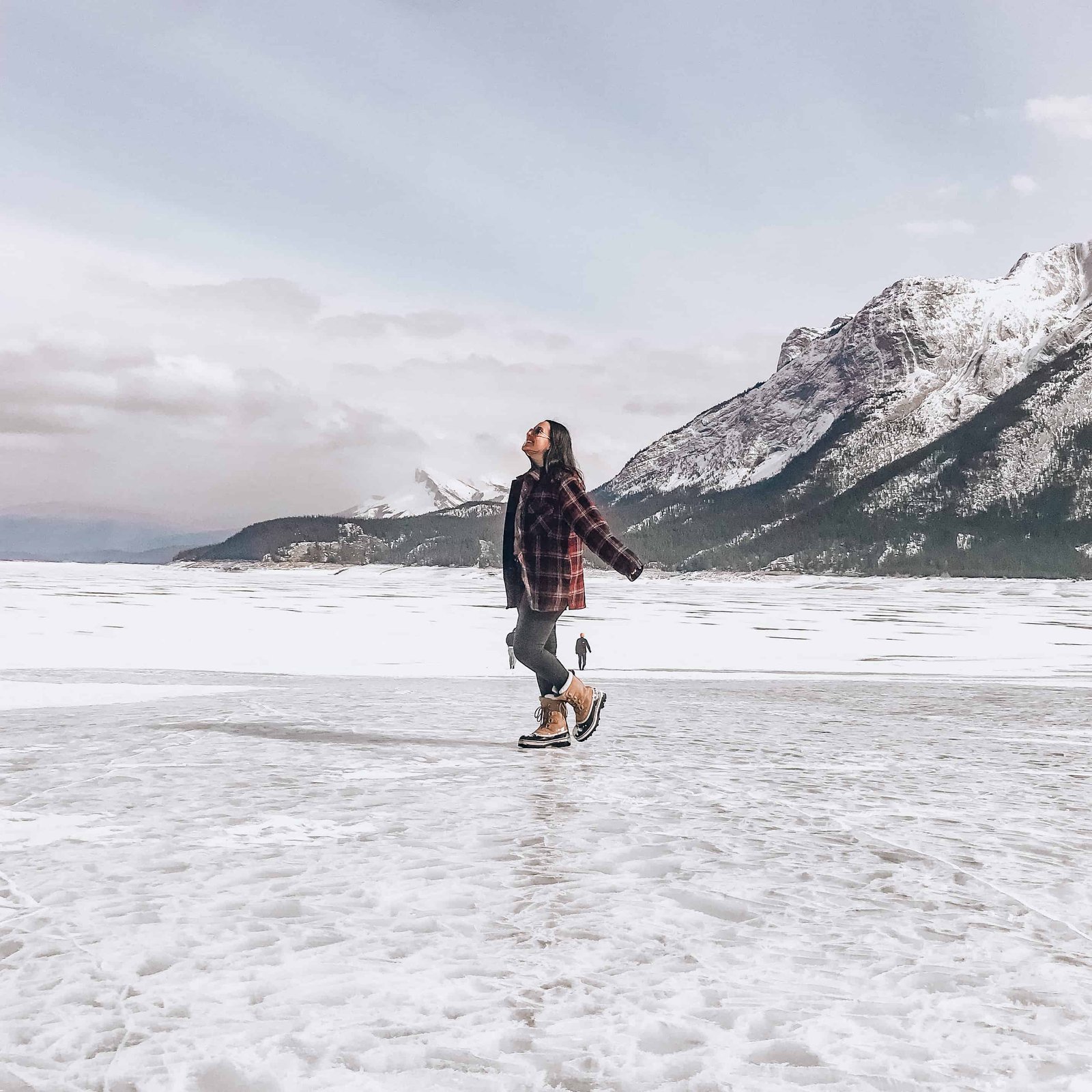 Know how to answer the 'tough' questions
If you do list travel on your resume, regardless of your other skills and qualifications, there are often going to be a lot of tough questions brought up around why you stopped travelling, or if you plan on travelling again anytime soon.
Many employers will ask you in your interview why you no longer want to travel. Other questions might be what you've learned, why you think travel makes you the perfect candidate for the job, and a number of other questions that you need to have an excellent comeback for.
If it's on your resume, they'll more than likely ask you about it, so be sure you really think about how your travel experiences could help you in this new job.
Another thing to be prepared with, is an answer to the question 'do you have any plans on travelling in the near future?' Employers will want security in knowing that you're not planning on taking off on them anytime soon.
So make sure you have a good answer to this.
Remember that a gap on your resume looks worse than having 'I was travelling'
When it comes down to it, you might still be apprehensive about listing your travel experiences on your resume. But don't be. It looks worse to have nothing shown for a long period of time than it does to say you were simply travelling the world. Many companies are quite happy to employ someone who has been travelling over someone with no world experience at all. The initiative, organisational skills, and communication skills are transferable from travel to your working life, and many employers will appreciate the mention.
It's a common thought that a large gap on your resume will mean being treated unfavourably by a prospective employer – especially if your explanation for the gap is 'I was travelling.' Though if you play your cards right, travel actually has the ability to boost your employability. If you can explain the benefits of your travel experience to a potential employer, having travelled the world could actually help your resume stand out, and improve your chances of being shortlisted for the job.
Employers really value people with international experience. It proves just how adaptable you can be to embracing change and learning how to adjust to different cultures, customs, religions, and lifestyles. It proves you have the ability to work and live independently, as well as how to show initiative in every aspect of your life. Don't be afraid to explore the different ways to note down your travel experience.
If you word it right, and show in your interview that your travels really have taught you skills that are transferable to the job, you'll have no problem landing the job!
Let me know in the comments if there's anything else you would add to the list to make your travel experiences look good on your resume.
Keep wandering,
Abbie xoxo