Australia is definitely one of those 'bucket list destinations' everyone wants to visit at some point in their life. It's a haven of wilderness, with beaches so crystal-clear they look artificial, an outback oasis filled with monoliths that tell the tales of time, and the strangest animals you'll ever lay eyes on. Not to mention the friendly locals that will leave you saying things like "g' day mate' and 'she'll be right.'
If you've ever dreamed of visiting the land down under, then I want to let you in on a little secret! You can see it all with one incredible company: Greyhound Australia!
Here are ten reasons why you should travel Australia with Greyhound!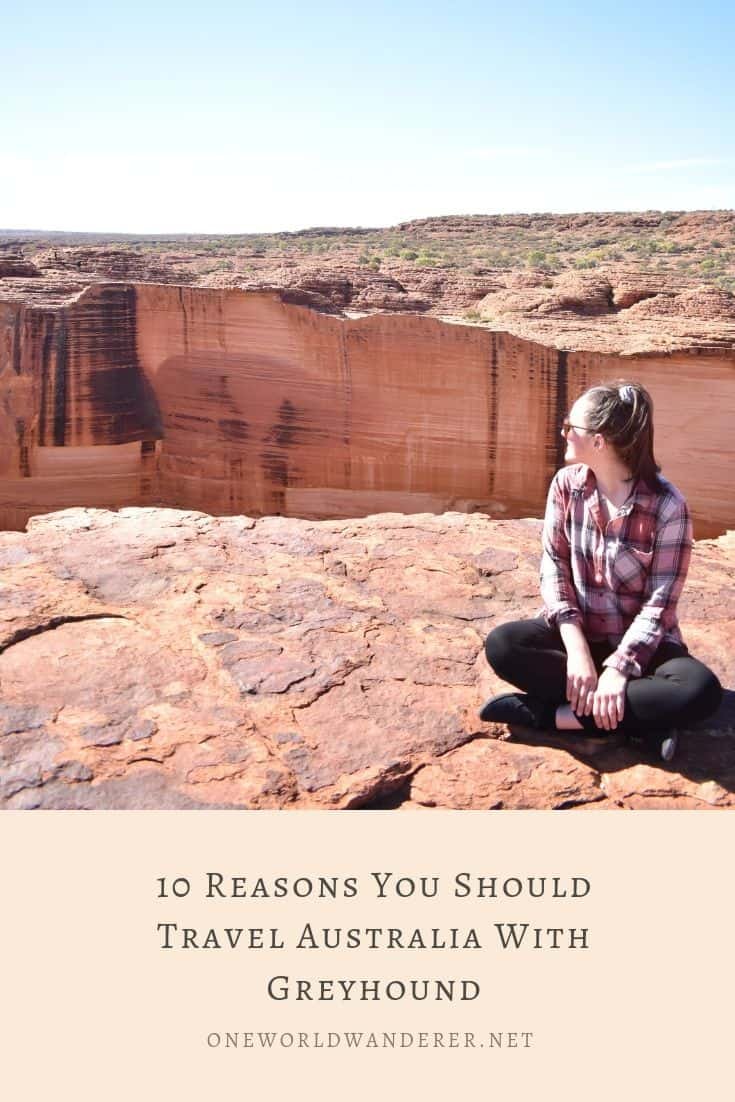 1. Greyhound is budget-friendly
It's no secret that Australia can be expensive. As a big country with very few people, our government certainly doesn't hold back on the taxes and hefty prices.
As an Australian born and bred, it's easy to understand how travellers (both abroad and locally) can be alarmed at the costs.
"You want how much for a tour?"
"Yikes, that plane ticket to Alice Springs costs what?"
"Those fuel prices are ridiculous!"
Yep, I feel you. Travelling Australia can really suck the juice from your wallet.
That's where Greyhound comes in like a knight in shining armour. It's the easy, budget-friendly way that helps you get from point A to point B without having to sell your soul.
No fuel costs, no car hire, insurance costs, or worrying about damages to your vehicle while driving through some of Australia's crazy wilderness.
If your travel time in Australia is more than a week (and I really hope it is!), I highly recommend arranging a Whimit pass. It's the ultimate, cost-effective travel pass, allowing you passage on Australia's most extensive coach network in any route, and in any direction, for your chosen amount of time. With Whimit passes ranging from 15-days to 365-days, your choices of what to do are unlimited.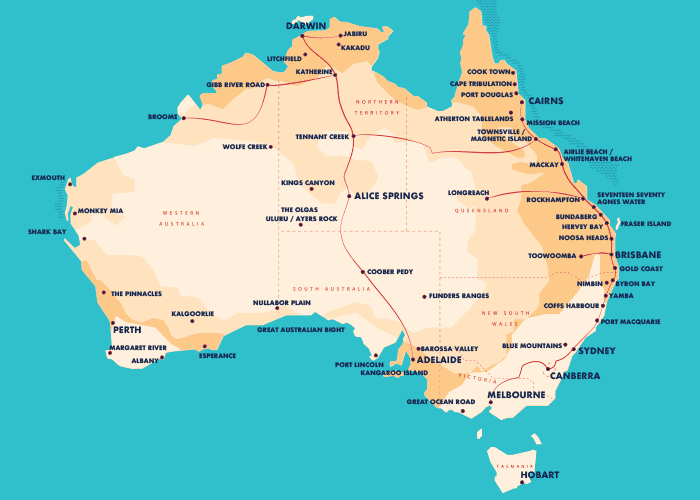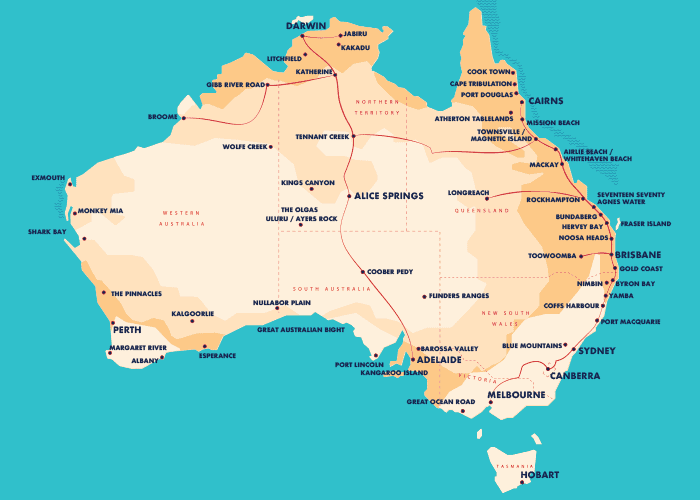 2. Did someone say travel can be comfortable? 
 As far as transport goes, travelling Australia with Greyhound is by far the most comfortable way to travel. You won't be confined to the anxiety-inducing, life-sucking size of plane seats. Depending on where you are travelling to, most of the time you will be even given the luxury of two seats to yourself, meaning you can spread out, recline that fancy leather seat all the way back, and relax!
3. You'll have accommodation and transport all in one!
When you add up the costs if transport and accommodation heart-palpitating dizziness usually occurs, followed by the question "how are we going to afford all of this?"
In Australia, those two travel elements can really add up!
Well, here's a little tip for the travellers who want to go long distances. Depending on where you are travelling with Greyhound, there is often the option to choose an overnight bus. This gives you the ability to sleep while someone else is driving you to your location, meaning you are only paying for one of those gut-wrenching travel costs.
Travelling the outback was particularly good in this department. Because the distances are enormous, you can get a full nights rest while being driven to your location. For example, I left Adelaide at 7:30 pm and woke up as the sun began to rise in Coober Pedy. It was the perfect length of time to leave me refreshed for a full day's worth of adventures!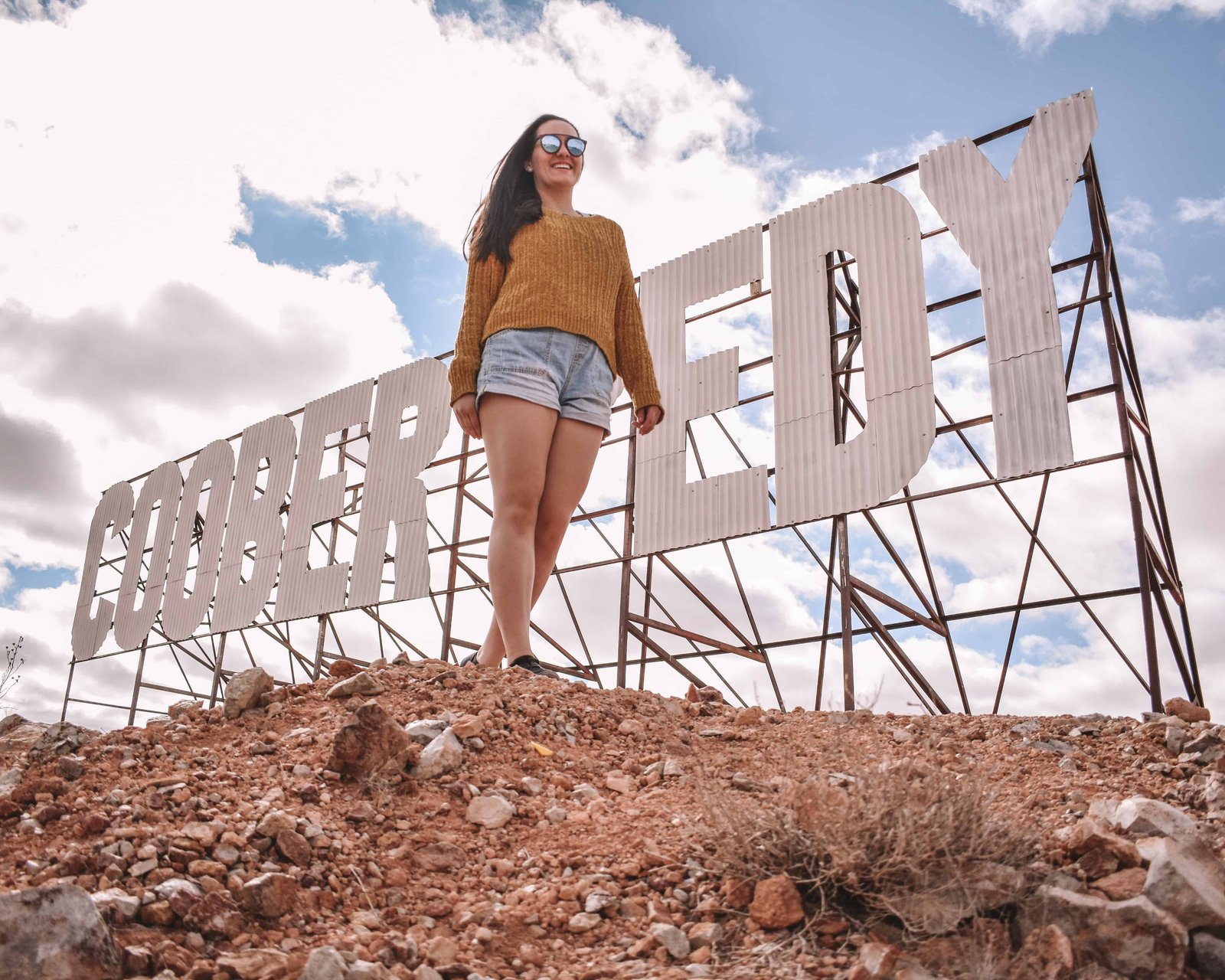 4. Say hello to free wifi and charging ports
In the digital age we live in, it can be alarming to hear that there isn't wifi somewhere.
"How am I going to stay occupied?"
"What about those deadlines I have to get done?"
"How will I tell my family I am safe?"
On my recent trip travelling outback Australia with Greyhound, I had two assignments to finish, a work deadline, six blog posts to write, as well as exams to study for, and a whole heap of Netflix to catch up on (priorities, am I right?). Before I heard about the wifi situation, I was terrified that I'd be able to get nothing done on my 21-hour bus rides. And worse, that I would only have the short lifespan of my mobile phone to keep me occupied.
But that wasn't the case at all.
All Greyhound buses are equipped with free wifi and USB charging ports. Yep, you heard me right. Free wifi. Free charging ports.
You can bring your laptop, get cosy, and get to work on those deadlines while being transported to your dream location. And what better place to keep connected and up to date than on one of the long-haul Greyhound buses, with the beautiful Australian countryside as your backdrop.
In fact, this post was written on a Greyhound bus while my phone was charging up. It really is awesome.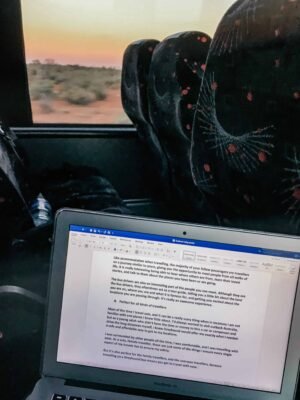 5. Toilets and water
Buuuut, how am I going to stay hydrated AND go to the toilet on my 21-hour bus ride?
*Cue the panic attack*
This was definitely a concern of mine before I departed because I drink a lot of water and as a result, I go to the toilet a lot.
The buses generally stop every couple of hours at a roadside servo where you can purchase a drink and go to the toilet. But, in the moments of desperation, after you've chugged your iced coffee too quickly and you still have an hour and a half before your next stop, you have the option to use the bus toilet.
If you're like me and you prefer to fill up your water bottle rather than buying a new plastic bottle (you know, saving the planet and all) than you'll love to hear that most of the buses also have water coolers that allow you to fill up your bottles! Saving the planet and travelling in comfort.
Cheers to that!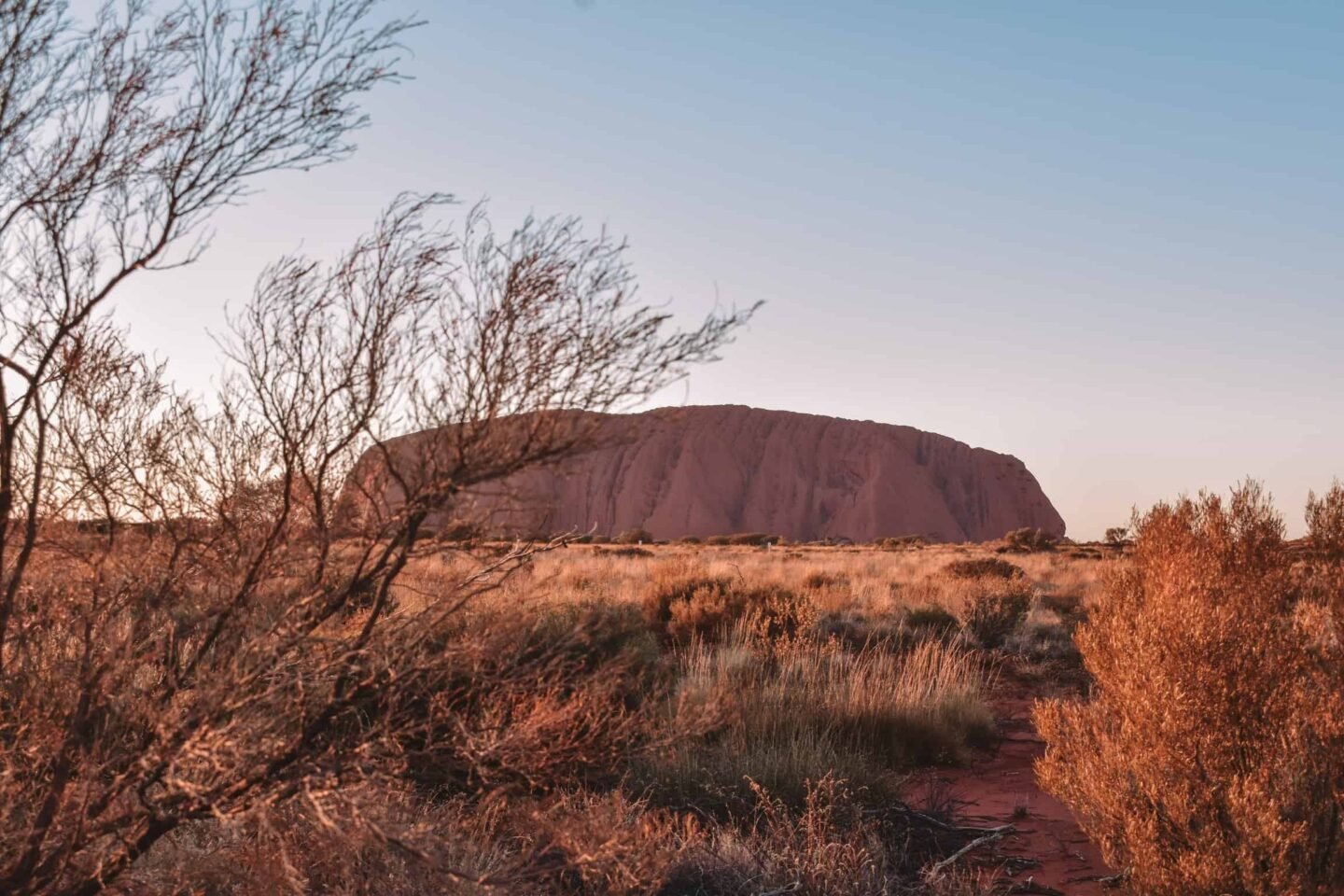 6. Travel Australia with flexibility
Get your Australian bucket lists ready, because it's time to check them off.
The scope of area Greyhound covers in Australia is phenomenal, meaning you can virtually travel to any city or town you can think of. Want to travel from Cairns to Melbourne and stop in every town in between? That's totally fine. Greyhound offers a unique hop-on-hop-off experience, allowing you to tailor your itinerary to your own travel plans and leave the driving for someone else.
Once you've chosen the route you'd like to take, you create your schedule.
The Greyhound website is super easy to navigate. You can view the map and then design your path to suit your travel plans. When you finally select the date and time you'd like to travel, you then see more details about your chosen trip (as seen below). For instance, the meal breaks, the estimated time of arrival, and your seat (which you can change if you want to). If you need to make changes to your itinerary after you book it in, it's as simple as logging in and switching things around with absolutely no penalties.
7. The people you can meet
When travelling Australia with Greyhound the majority of your fellow passengers will be travellers on a journey similar to yours. This gives you the opportunity to meet people from all walks of life. It's really interesting being able to hear where others are from, hear their travel stories, and talk to them about the places you've both been and where you're both going.
The bus drivers are also included in this. The Greyhound bus drivers throughout the outback are some of the friendliest people I've ever met. Every one of them was extremely helpful in giving advice on where to go, how to get somewhere, and explaining a little about the land we were travelling through.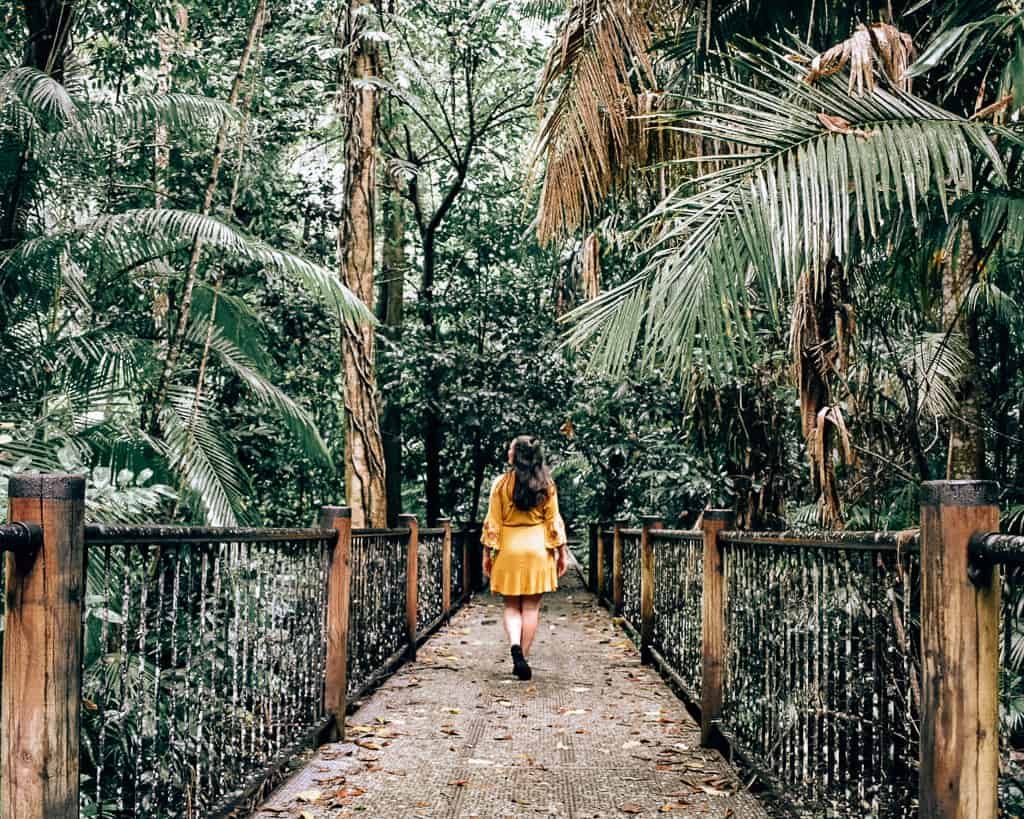 8. Perfect for all kinds of travellers
Most of the time I travel solo, and it can be a really scary thing when I'm travelling through locations I am not familiar with. I've always wanted to visit outback Australia, but as a young solo female traveller who didn't have the time or money to hire a car or campervan and drive the long distances myself, I knew Greyhound would offer me exactly what I needed- a safe and affordable way to get to my locations.
I was always surrounded by other people all the time, I was comfortable, and I was travelling with ease. As a solo female traveller, these are really important aspects of my travels to always ensure my safety.
But, Greyhound isn't just made for the solo travellers. It's perfect for families who are wanting to see more of Australia. Travellers of all ages. Overseas travellers. Couples. Groups of friends.
It's perfect for any traveller who wants a comfortable, hassle-free, and affordable coach service.
What more could you want?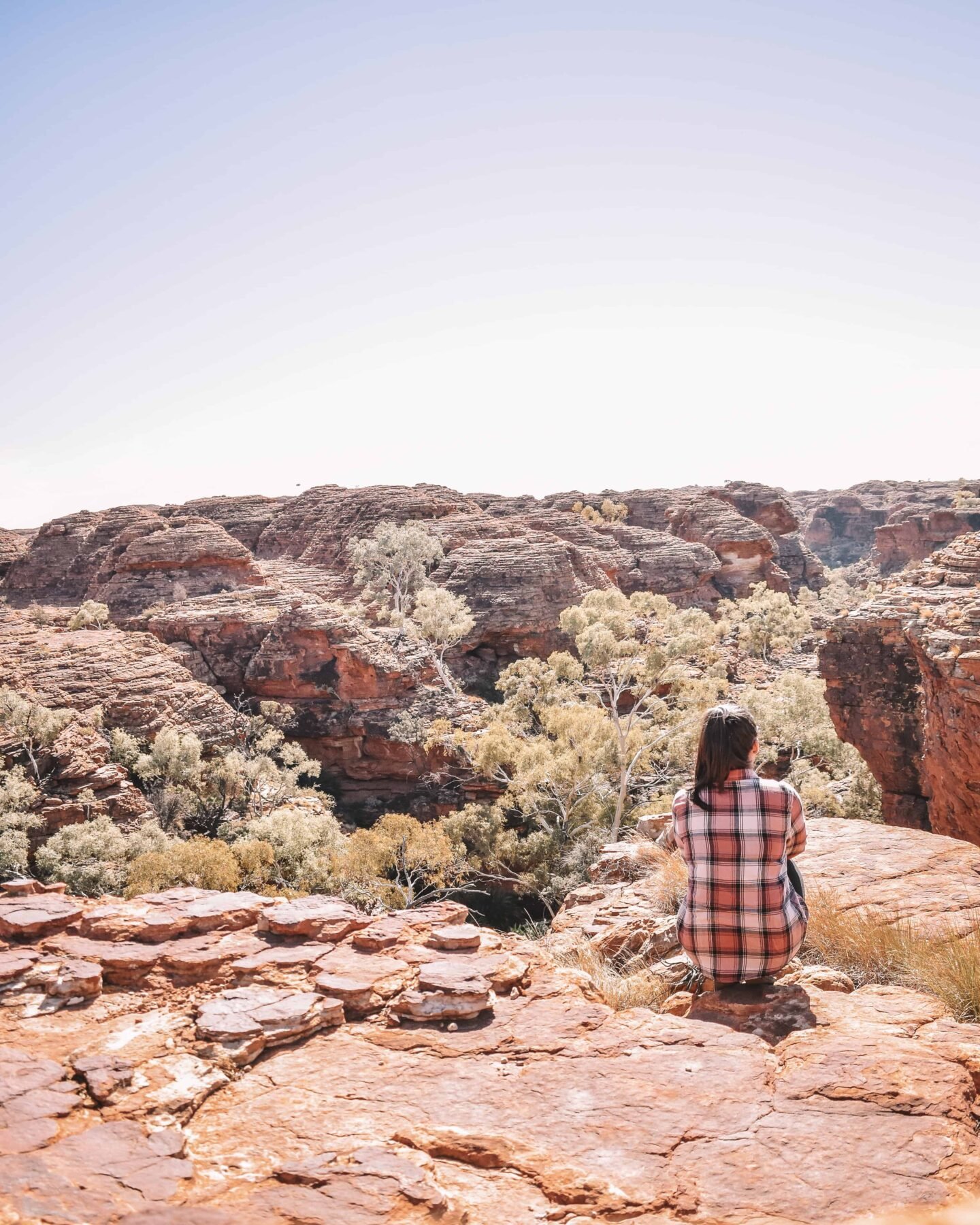 9. It takes the stress away from travelling- no driving, no fuel costs, no having to worry about fatigue and safety
Say goodbye to those stressful days mapping out locations, fuel stops, camp locations, and backup plans in case something goes wrong. Travelling on a Greyhound bus takes the stress out of travelling because someone else is taking the wheel while you get to sit back and catch up on those Netflix TV shows you have been dying to watch.
Driving long distances in Australia is a fatiguing thing. You'll spend days, if not weeks getting to your locations, you'll have to stop regularly to ensure you are getting enough rest to stay safe, and you'll feel exhausted when you get to your location.
With Greyhound, someone else is taking charge while you can sit back and focus on the fun travel activities. 
10. Go Further, See More, and Travel Unlimited
Let your heart wander and fuel your wanderlust.
Travelling with Greyhound allows you passage to a large network that can take you on any route, at any time. With over 250 stops, both on and off the beaten track, Greyhound gives you the freedom to do as much, or as little as you want.
It's entirely up to you.
This post was sponsored by Greyhound Australia, but as always, all opinions are my own!
Planning a holiday to Australia? Check out these posts!
12 Places you need to visit on the Atherton Tablelands
Visiting Tchupala and Wallicher Falls
Exploring the Millaa Millaa Waterfall Circuit in North Queensland
Top Things To Do In Townsville- The Ultimate Local's Guide
An incredible day trip to the Great Barrier Reef with Reef Magic Cruises
10 Reasons You Should Travel Australia With Greyhound
Top things to see and do in Charters Towers- North Queensland's Hidden Gem