A wise old man once said, "oh, the places you'll go." And boy was he right. When I first heard of Greyhound Australia's new 30-day Whimit pass, this phrase immediately popped into my head.
I'll be honest, I'd never really paid much attention to Greyhound prior to my recent trip to the outback. Sure, I'd sold the odd trip here or there when I was a travel agent. I knew they had an extensive network of travel across the continent. What I didn't realise was how perfect Greyhound was for travellers like me.
Greyhound is one of the most efficient ways to travel around Australia and get from point A to point B without having to sell your kidney to pay for it.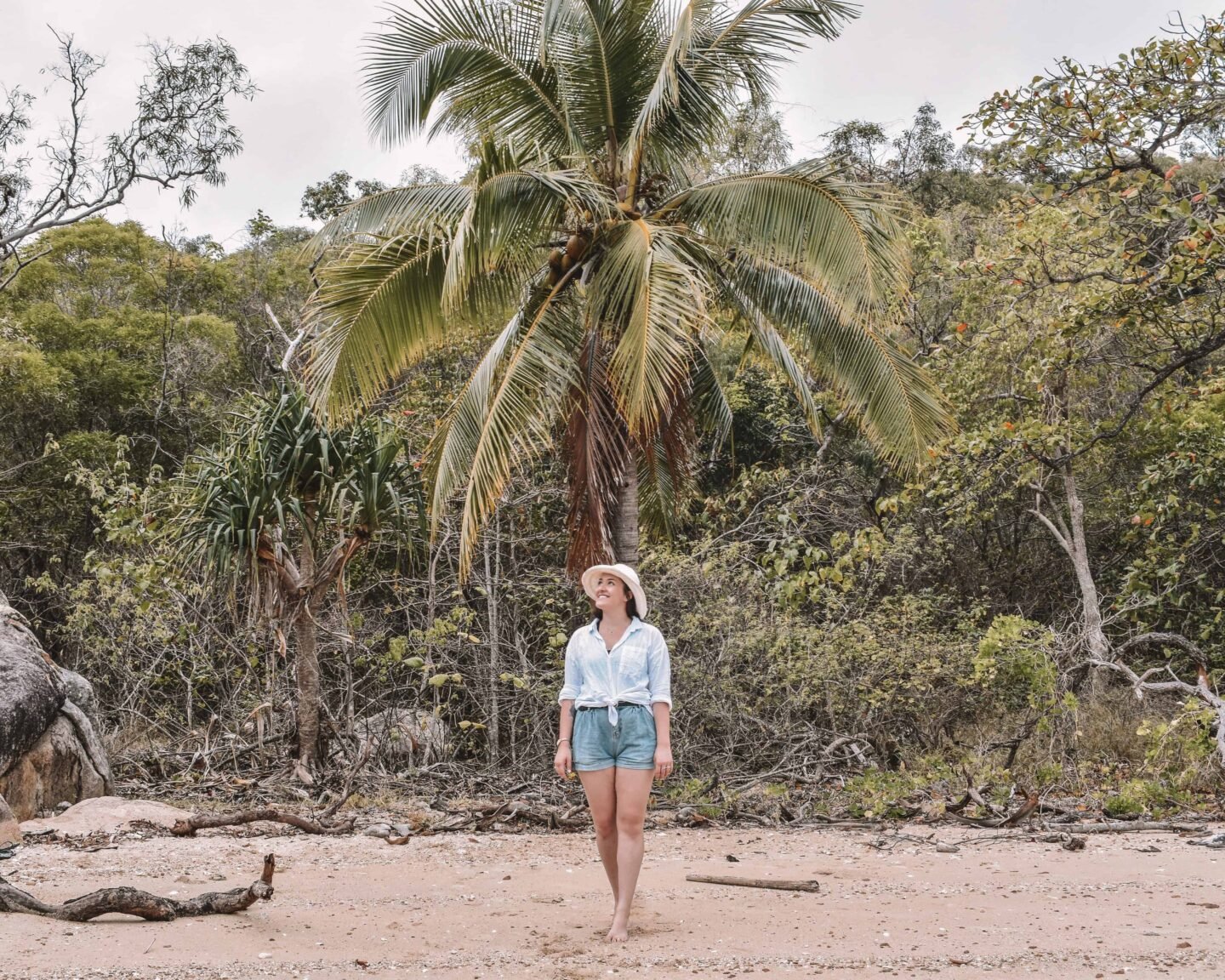 It's possible to travel the country with a car, campervan, or caravan, but for most travellers, driving around Australia can be both exhausting and expensive. Think of all the fuel costs, insurance, car hire, and cleaning needed just to move locations every few days. Plus, driving in Australia often means you are going to be so focused on not hitting animals on the long stretches and not getting lost that you can miss out on the spectacular views.
Although it is possible to book single trips with Greyhound and jump from town to town, I highly recommend purchasing a Whimit pass.
If you're sitting there wondering 'what in the world is a whimit?' don't worry. I was the same. Whimit is your ultimate travel pass because it gives you access to Australia's most extensive coach network on any route, and in any direction, for your chosen amount of time. There are 15-day, 30-day, 60-day, 90-day, and 120-day Whimit passes that offer you complete flexibility.
"Yes, Dr Seuss, oh, the places I will be going with Greyhound!"
The 30-day Whimit pass was perfect for me because I had been wanting to travel outback Australia for years. As a solo budget adventurer, I knew Greyhound was going to be the perfect way for me to visit the red centre with ease. I wouldn't have to drive long distances on my own or have to fork out a fortune on fuel and car expenses. Plus, I know I wouldn't have felt safe attacking the mileage on my own.
And those distances are so long.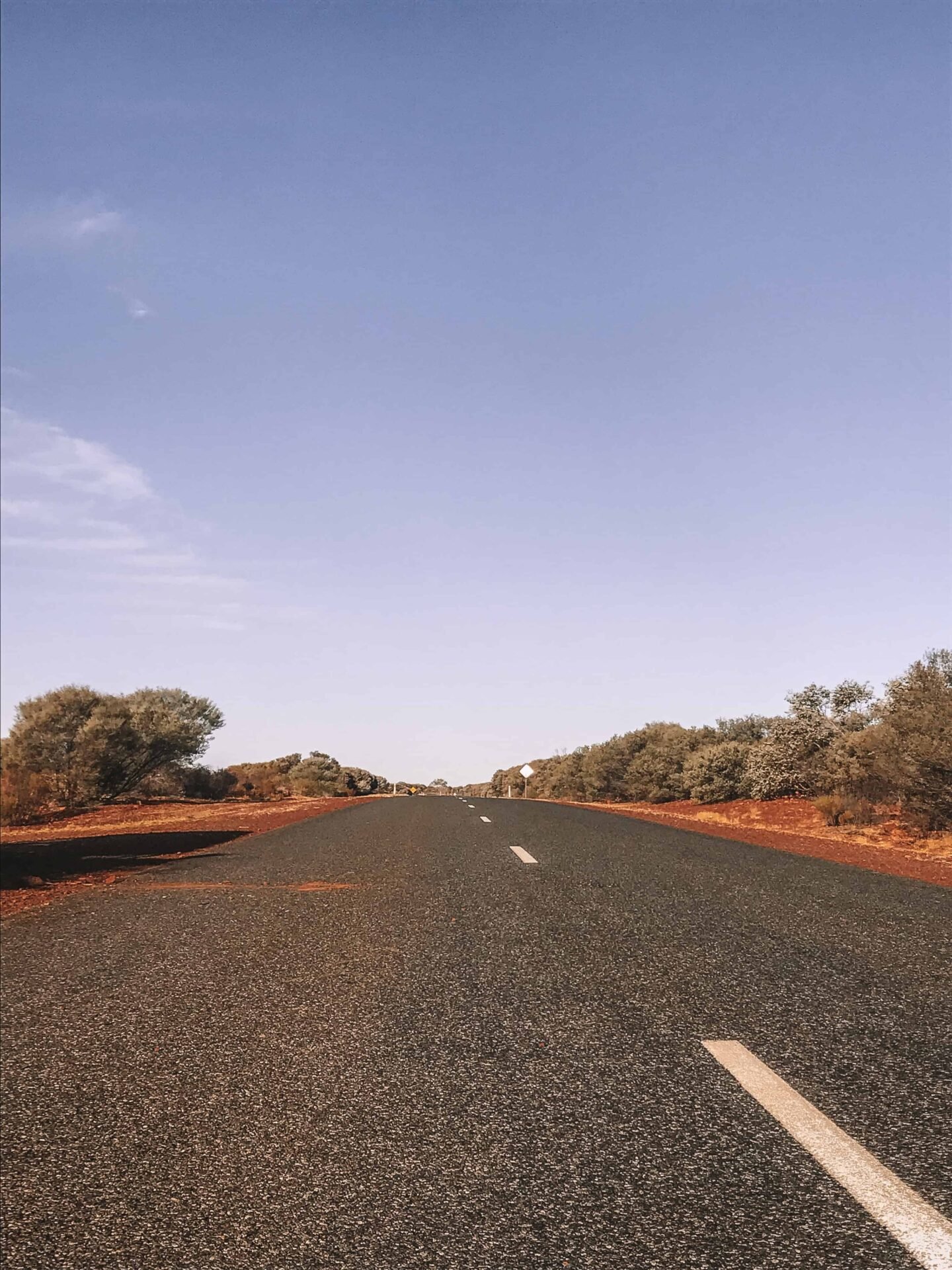 Australia is a huge country.
When planning a trip around Australia, no matter where you want to visit, you need to put into perspective the sheer size of it. It's the sixth biggest country in the world and roughly the same size as the USA. So, considering the vast size- from Adelaide to Darwin and Perth to Sydney- there is a lot of ground to cover, and a lot of places to see.
I tailored my Whimit pass to my outback bucket list. For me, this meant I could travel from Adelaide to Coober Pedy, Coober Pedy to Alice Springs and the red centre, and then back down to Adelaide.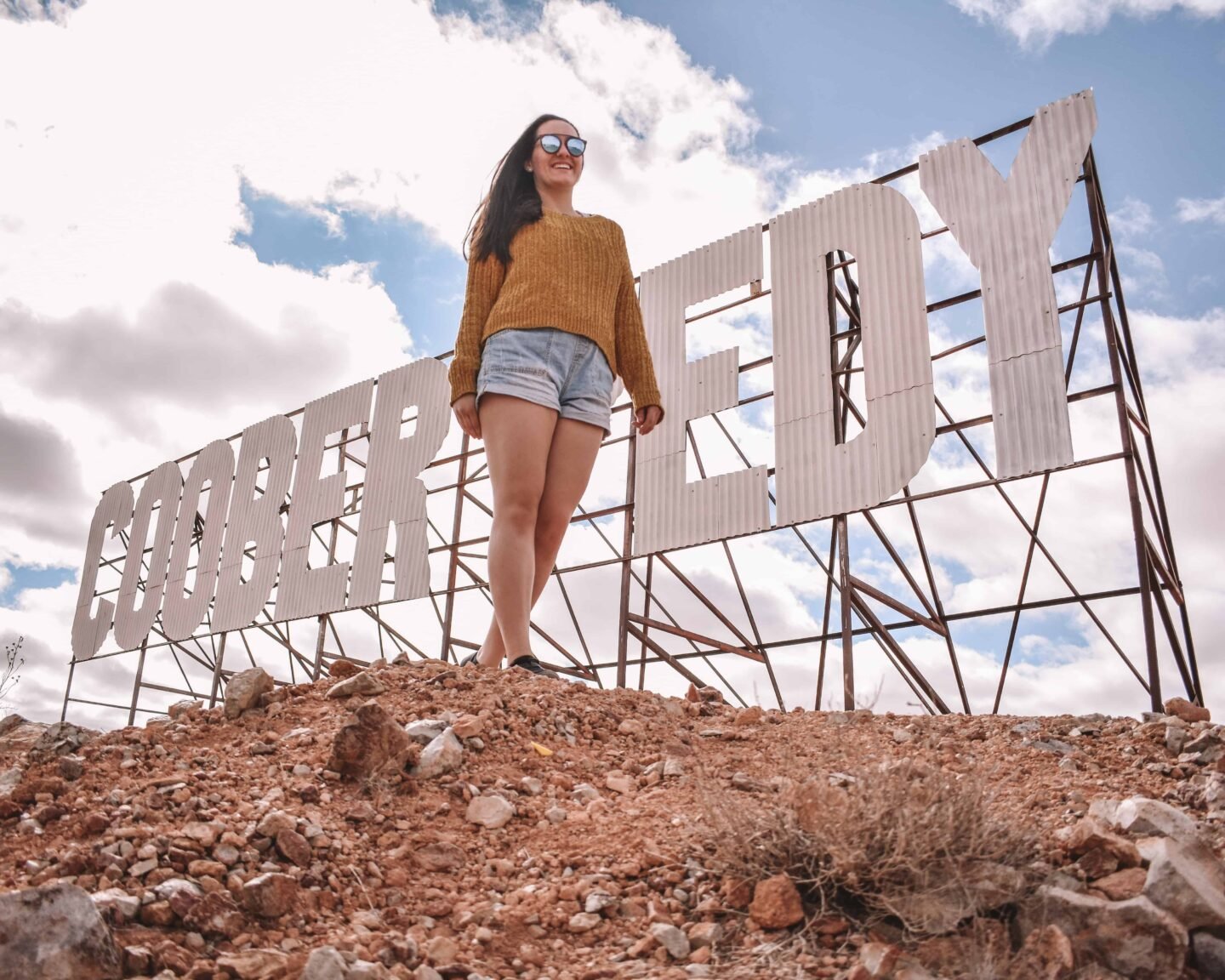 These distances were long, but, the coaches come ready with reclining leather seats, an abundance of leg room, air conditioning, a toilet on board, frequent rest stops to stretch your legs, free WiFi and USB chargers. Could it get any better?
I was super nervous about the overnight rides- Adelaide to Coober Pedy (10 hours) and Alice Springs to Adelaide (21 hours!!)- but it was genuinely a really comfortable, stress-free trip. I had plenty of time to get some writing done, I worked on some overdue assignments, I edited all my photos, and I watched half a season of my current Netflix obsession. Oh, I also slept like a baby!
The best part is, as the sun comes up you are usually pulling into your location which means you had a free night's accommodation and transport all in one comfy ride to your next destination!
One of my favourite things about Greyhound is the large network that allows you to go with the flow. The network (seen in the map below) has more than 250 stops, both on and off the beaten track, giving you the freedom to go at your own pace and see as much of Australia as you can possibly can. You can take it slow, stopping in most locations to enjoy some RnR in between bus trips. Or, you can power through the continent, tackling a new city every day. The Whimit pass enables you the ability to book last minute and update your travel plans if you change your mind.
It really just depends on how much time you've got and how you like to travel!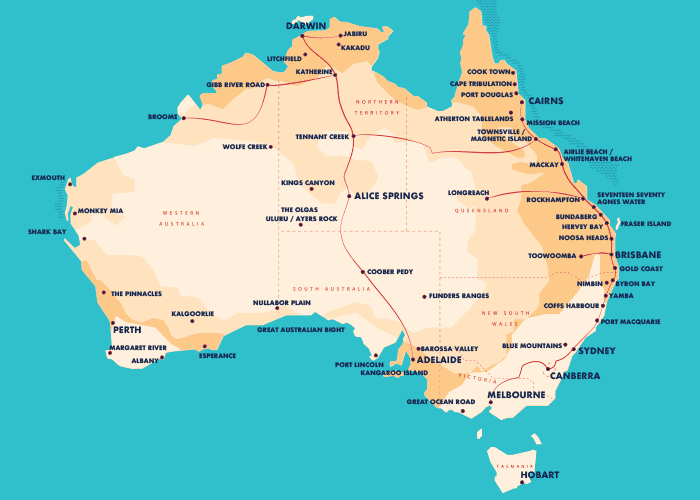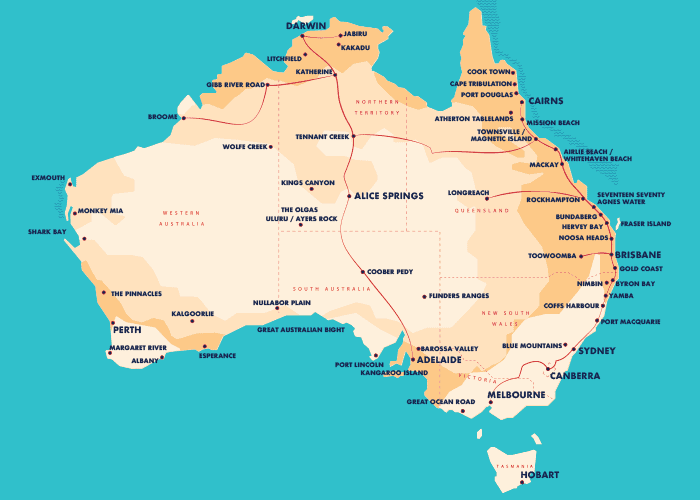 Once you've chosen the route you'd like to take, you create your schedule.
The Greyhound website is super easy to navigate. You can view the map and then design your path to suit your travel plans. When you finally select the date and time you'd like to travel, you then see more details about your chosen trip (as seen below). For instance, the meal breaks, the estimated time of arrival, and your seat (which you can change if you want to). If you needed to make changes to your itinerary after you book it in, it's as simple as logging in and switching things around with absolutely no penalties.
It's as easy as that!
Another benefit to using Greyhound is their recommended tour and accommodation options. For accommodation, I stayed at Radekas in Coober Pedy and YHA in Alice Springs. Each one of these hostels was excellent. YHA has a great reputation across Australia. They offer huge communal kitchens, great bathrooms with hot water, excellent laundry facilities which are perfect for outback adventurers who get their clothes covered in red dirt, and secure baggage storage areas. At Radekas, the hostel was underground (like most things in Coober Pedy), so it offered a unique experience that I otherwise would have had to pay triple the amount for. It also ticked off the other boxes by being clean, spacious, and super quiet. Read more at everything you need to know about staying in hostels. 
I took Greyhound's recommendation of an affiliated tour group of Uluru and its surrounding attractions, and trust me, it did not disappoint. The tour was everything I could have asked for and more, and without Greyhound, I never would have found it.
Their hostel and tour recommendations are truly the best value for money, and I highly recommend listening to what they have to say.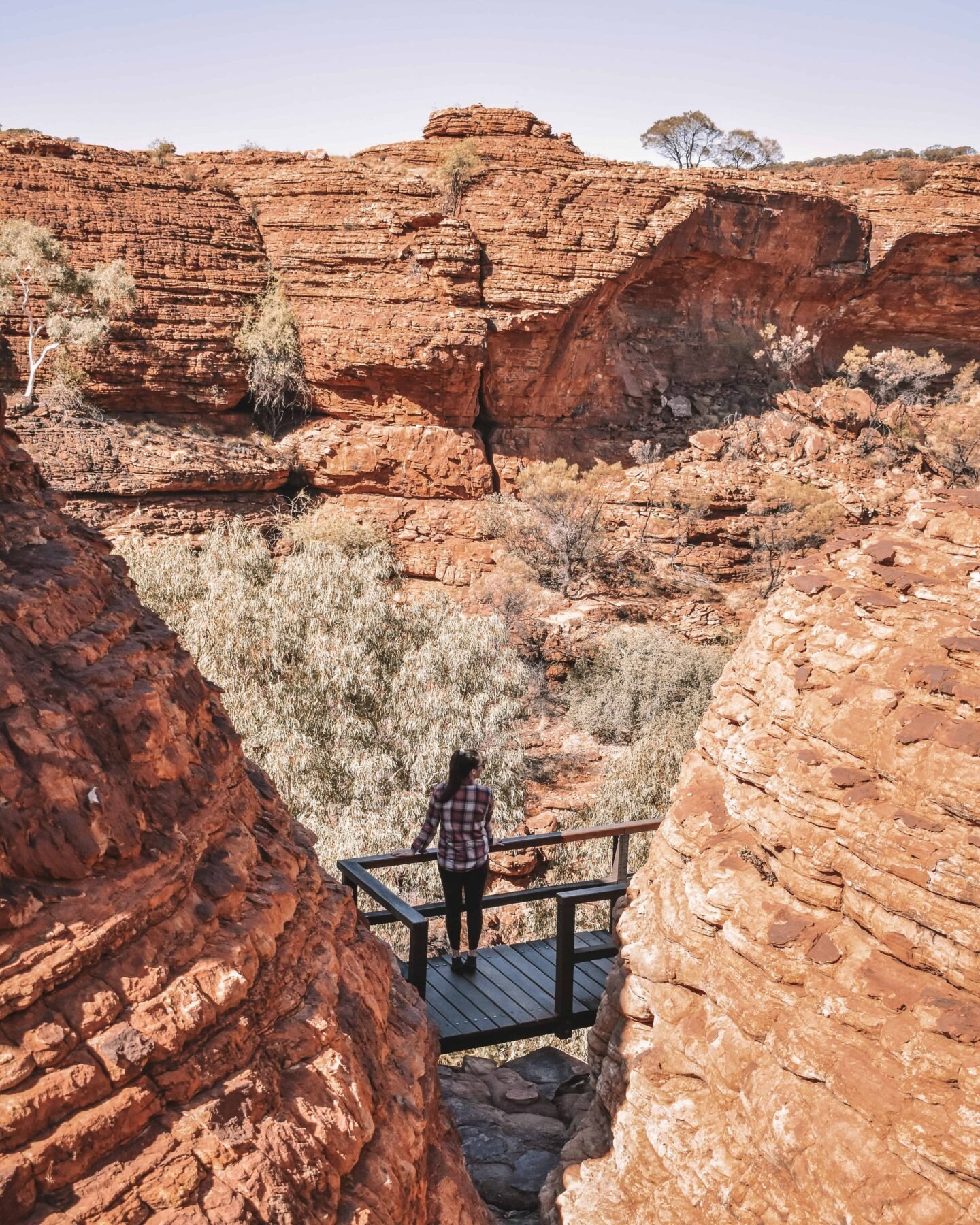 If you ever plan to come to Australia, or you're a local who's thinking about travelling your homeland, travelling with Greyhound Australia is definitely the way to go.
Check out some of Greyhound's popular routes, or book your Whimit pass today!
"You're off to Great Places!
Today is your day!
Your Greyhound is waiting,
So… get on your way!"
Planning an Australian holiday?
12 places first-timers need to visit in the Atherton Tablelands
The Ultimate Road Trip Itinerary to Outback Australia
Falling in Love with Coober Pedy
Visiting Tchupala and Wallicher Falls
10 Reasons You Should Travel Australia With Greyhound
Exploring the Millaa Millaa Waterfall Circuit in North Queensland
Top Things To Do In Townsville- The Ultimate Local's Guide
An incredible day trip to the Great Barrier Reef with Reef Magic Cruises
Top things to see and do in Charters Towers- North Queensland's Hidden Gem
Weekend guide to Heron Island, the #1 place on the Great Barrier Reef to visit