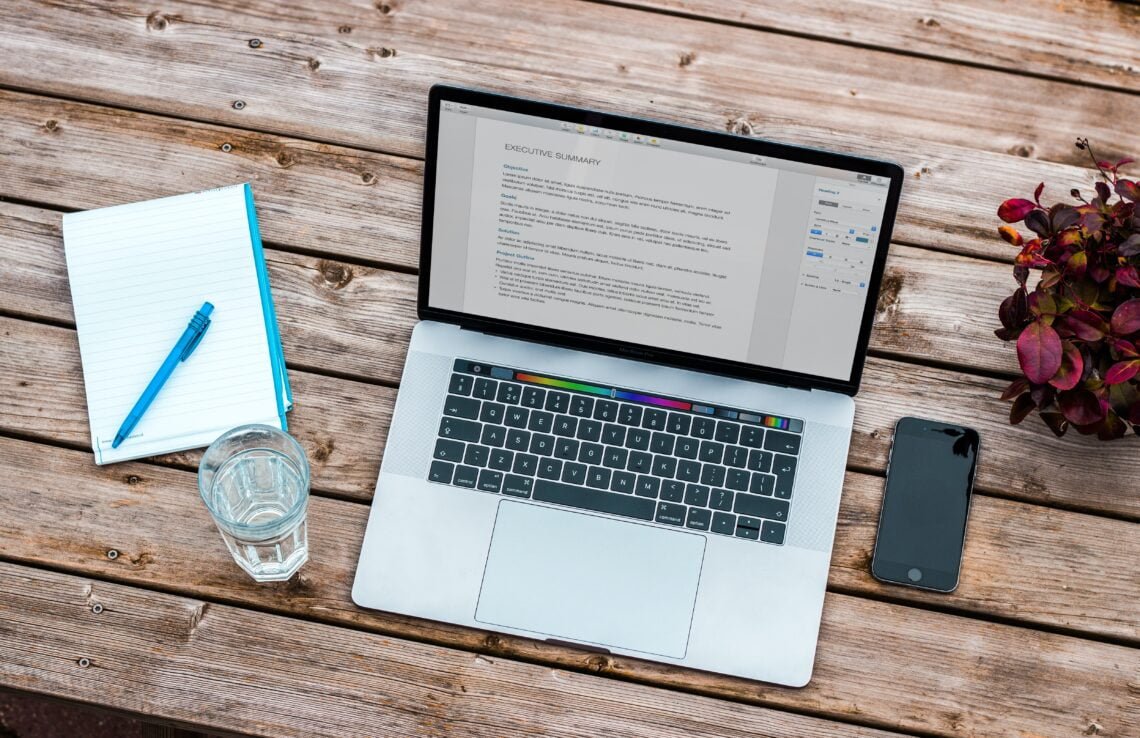 52 Easy Ways to Earn Money Online and Work Remotely
It's a trend that started long before Covid-19 but exploded within 2020 as many people fumbled for the chance to change their lives. It seems like almost everyone has had their attention drawn to finding easy ways to earn money online and work remotely. Many people are now searching for a chance to reshape the normality of a dreaded 9-5 or the loss of one, I absolutely love it!
Working remotely, starting online businesses, creating a side hustle, and earning more money is absolutely possible for anyone and I definitely recommend giving it a try if you are interested. I wholeheartedly believe that if you find what works for you, you can become successful and earn a full-time income from it. And it is a lot easier than you may think.
Regardless of whether you want to pay off your debt, stop living pay-check to pay-check, start investing more, learn how to earn extra money so you can travel more, save for emergencies, or set up a viable online career and income for yourself so you can ditch the 9-5, you can make your goals become a reality and this post is going to dive into it all!
These 52 easy ways to earn money online and work remotely are the top ways I or someone I know have earned an income online, so I can assure you that they are tried and tested.
I hope that something within this post can be helpful on your journey to working online. I have replaced my job with a full-time online income over the past year, and now work 100% as a freelance Social Media Manager, Virtual Assistant, Freelance Writer, and Blogger- I wear many hats, but I wouldn't have it any other way.
Ps. This post is LONG. I recommend having a drink and a notepad in hand so you are ready to devour it!
This post may contain affiliate links. If you make a purchase using one of these links, I might get paid a small commission at no extra cost to you. 🙂
Defining It All
For many, earning money online and working remotely is the dream, especially if you can find a way to make it passive. It's a chance at financial freedom, the ability to spend more time with your family, travel more, or do more of what you love. For many travellers out there, it's the ability to work on the road, or from anywhere in the world while not having to worry about money; the ultimate freedom of all. For parents, it can be an opportunity to spend more time with their families.
Regardless of the reason behind wanting to switch to online work, entering the online, self-employed, passive income, entrepreneur world is a bit of a change- but one that is well worth it. And if you don't know what any of the above means, don't worry- I'm going to dive into defining it all right here so you can understand exactly the type of online job you want to pursue.
Working Online/ Remote Work
An online job/ working online/ working remotely is essentially a job where you have the ability to work from anywhere in the world. You are not tied to a physical location. An example might be working as a Remote Social Media Manager, an online Customer Service Assistant, or owning a digital print store.
An entrepreneur is defined as a person who starts or owns a business/es in the hopes that it will make a profit. Sticking to the theme of online work, this might be starting out as a Photographer or content creator, creating an online shop or crafts business, or setting up your own travel agency.
Passive income is the best kind of income- the income that is set up so that it can happen whenever- even in your sleep. It's something like an online shop, affiliate links, or blog ads, wherein you need only get sales or views to your website to earn a small sum of money or commission. This is the best kind of work because you do it once, and aside from tracking it and occasionally tweaking it, you have everything in place that is needed to earn money. Many people aim to have multiple passive income streams- particularly if you are a blog or website owner. That way you can earn money while you are doing the things you love- or sleeping!
Being self-employed or working as a freelancer means you work for businesses/companies/individuals and freelance your skills. For instance, I classify myself as a freelancer because I regularly write for other blogs and also manage the social media of other businesses. This is a great way of working for yourself online, as you are in control of how much you charge, and the types of contracts and work you choose to take on.
Some Things to Think About if You Want to Earn Money Online and Work Remotely
Before starting an online career, you need to think of it as an investment- regardless of if you plan for it to be small or large. To make your life easier, and to fully understand how to achieve success, there may be some subscriptions, tools, and courses that should be taken. it really just depends on what you wish to pursue.
For instance, owning a blog, it is highly recommended you invest in good hosting service, a paid theme, and a scheduling tool like Tailwind for your Pinterest scheduling (an excellent way to drive traffic to your blog). You also might want to invest in a creative tool such as Canva, to help build graphics.
For Australians, you might need to invest in an ABN, and for all countries, consider how you are going to tackle your accounting and tax requirements.
And finally, taking courses. This is certainly one of the key's to success as an online worker, and I highly recommend investing in relevant courses to see quicker results and to join communities that you can always go to for advice. I have listed MANY recommended courses in the relevant fields within this post- most of which I have personally taken and loved. Upping your skill level and knowing how you are going to tackle certain difficulties prior to starting your online work is going to set you apart from others, and this is going to help you see results faster.
52 Easy Ways to Earn Money Online and Work Remotely
Start a Money-Making Blog and Earn Money Online
For anyone looking to earn an income online, work remotely, and earn passive income, blogging is an excellent way to do so.
Earning an income from your blog has no limit. Many bloggers earn anywhere from $5,000- $100,000 a month (and some earn even more).
Setting up a blog isn't quick and easy, but if you are willing to be in as for a long term job, it is worth it.
Some of the things I highly recommend you utilise prior to starting a blog:
Hosting is really the only thing a blogger needs to pay to start and run a blog. It essentially means you own the website and can customise the site as you want! If you're looking for a reliable hosting company, I highly recommend Bluehost and you can literally start for $5 a month!
A good, customisable theme.
I use the Ashe Pro theme which is an easy to use, affordable theme perfect for bloggers. I absolutely love it. Here is the link if you like the theme on my website.
SEO and great content creation.
Knowing how to write great content for your blog that is both engaging and Search Engine Optimised (SEO) is the key to success as a blogger. I used Debbie Gartner's (affordable) Beginners Easy On-Page SEO Ebook as the number one resource to learn about SEO, and it has done wonders for my blog. After implementing her strategies, I had two posts go viral! You can get a copy here. Trust me when I say she is a total boss and has transformed my blog traffic (and SEO knowledge)!!
Invest in a blogging course BEFORE you start
Setting up a blog is hard. only recently, after blogging for years, did I finally fully understand the things I need to create a successful blog. I highly recommend investing in this blogging course. It is the one I took and I couldn't recommend it more. Cate is a blogger who has seen great success in growing her blog to be successful. Her course covers everything you need to know from the best way to set up a blog, to marketing, to the types of content you need, how to make money, and so so much more.
Marketing tools
After blogging for a little while, you will begin focusing on growing your readership and your income. Pinterest is a huge key to boosting your blog, and so I highly recommend investing in Canva to build your blog graphics, and Tailwind to help you schedule your graphics.

How can you earn money with a blog?
Affiliate links
One of the main ways bloggers earn an income online is through affiliate marketing. 
This means, linking to companies you highly recommend and think will benefit your audience.
For instance, as a travel blogger I recommend the best tours to take, the best travel insurance, or the best place to book accommodation. If one of my readers chooses to purchase something after clicking on the link, I will earn a small commission off the sale, and it doesn't cost my reader any more. 
I highly recommend taking an affiliate marketing course if you are serious about making money as a blogger, so you are doing the right thing from the start.
Michelle's Making Sense of Affiliate MarketingCourse is the number 1 course out there for affiliate marketing as it teaches you everything you need to know about affiliate marketing!
I earned back my payment for the course (and more) in under two months, so I promise you there's SO much value to her course!
Ads
Ads are an easy way to earn extra passive income from your blog. They are excellent for beginners to regularly start seeing a couple of dollars return for their work, and over time, this number grows with you and your blog. Earning money from ads depends on which ad network you decide to use, and this largely depends on how many views you are receiving every month. The higher the views, the higher the return on your ads. When you reach certain milestones like 10K/month, 25K/month and even more, you can apply for more ad networks. These ad networks are the ones that can help you earn a very good passive income from your blog each month.
Paid jobs/ Collaborations
Unlike the above, paid jobs and collaborations are not passive. For bloggers, paid jobs generally can be found by brands and businesses reaching out to you, through job networks, or by you pitching your work to others. Generally, collaborations like this work when you review a product (something like a hotel stay, clothing, tour, item) and write a blog post on your website to promotes them.
In my time as a blogger I have received several free or paid hotel stays, a sponsored trip through Central Australia, many sponsored travel activities, and many gifted products to promote! Most bloggers also use their Social Media networks to earn money in a similar way to sponsored blog posts.
Check out some of the sponsored work I have done here!
Earn Money from Surveys
Earning money from surveys is possibly one of the easiest and quickest ways to earn money online and save for things like travel or new books.
You can literally get paid for your opinion while sitting on the couch watching Netflix!
Earning an online income from surveys certainly won't help you become a millionaire or even earn over six-figures a year, but it is an excellent way to earn extra cash each month.
Taking surveys online hasn't made me rich, but they did help me earn $50 to $100 a month depending on how active I was, and I know some people who earn even more than this. The good thing is every survey site is free to join and once you start earning, you have the choice to cash out with PayPal money or redeem free gift cards to the big retailers and shops you usually purchase from like Amazon.
The two listed below are the only legitimate survey companies I trust that I have personally tried and tested and been paid out from.
Swagbucks

The Swagbucks survey and cashback app have been in the business since the late 2000s and I've been a user for two years now. As a broke student back in the days, this resource was my top go-to for earning free gift cards online and extra Paypal money.
Survey Junkie

 Survey Junkie is one of the most popular and trustworthy sites when it comes to earning money online with surveys, and it is definitely my favourite.
I've been using Survey Junkie for 2 years to earn extra money each month, and I love it. It's the perfect thing to be doing when watching movies at night.
Teach English Online to Kids
One of the easy ways to earn money online and work remotely without having a conventional 9-5 job is teaching English to kids online.
When teaching English online you can earn anywhere from $13- $25 per hour, or sometimes even more. Each company has different requirements to join depending on your location and prior experience, but most of them are free to join and don't need any prior teaching experience.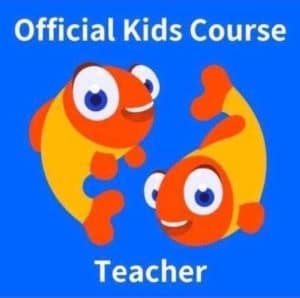 There are SO MANY apps and programs you can apply to for teaching English online, but I highly recommend using Palfish. I did a tonne of research prior to starting with them at the start of 2020 and found it had one of the highest pays, you didn't need prior experience and they take applicants from most English speaking countries.
There are two ways to make money on Palfish. First is with the Free Talk where you just chat to people, you don't need to have any specific qualifications for this (or to be a native English speaker) and you can set your own rates. The second is with the Official Kids Course (OKC) where you follow a prepared lesson; the pay is better here but you do need a TEFL/ TESOL certification which is easy to do and can be easily acquired here for $19.
**If you sign up to Palfish please enter my invitation code: 91355193. I will be assigned as your mentor in the app and will be happy to coach you through the whole application process and answer any questions you might have :)**
To learn all about teaching English online and my experience, read this blog post.
Earn an Online Income as a Freelance Writer
Freelance writing is without a doubt one of the most popular and best ways to earn money online.
I have been freelance writing since early 2019, and I absolutely love it. You can choose your clients, work your own hours, and earn a lot of money. I did one project that earned me over $1,000 and barely took any time at all! I also had another regular client which earned me close to $500 per post. The beauty is- you set your rates and you choose your clients.
Although I do have a degree in writing, freelance writing is a job that can be done by anyone. You just need to specialise in what niche you want to write in and whether you want to be more creative, more editorial, or focus on one particular thing like copywriting or content writing.
You can check out my writer portfolio here to see some of my previous projects which gives you an idea of how diverse it can be.
At the start, I wasn't sure who I wanted to write for or what I wanted to do, but now I have consistent clients and I know I love writing in the travel niche.
If you want to start freelance writing, I highly recommend taking a course, and Elna Cain's Write Your Way to 1K is the one to do. It is the absolute BEST course out there for learning more about how to earn money as a Freelance Writer. Her website also provides endless amounts of free content that will help you start your own freelance writing business today.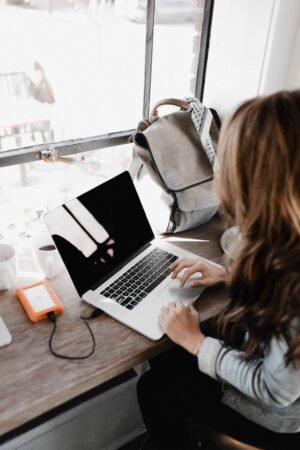 Earn an Online Income as an Instagram Content Creator
I'll be honest, being a social media influencer is something that I did- and earned money from- but kind of hated. I go into detail about it in this post, but essentially, I just realised after a time that it wasn't for me.
Being an Influencer does require a lot of work and may take some time to build up before you can start to earn an income, but once you get there, it is very rewarding.
As an influencer/ content creator, you first need to choose a niche. Some of the more popular niches include fashion, beauty, fitness, and travel, but you can essentially become a content creator in whatever you are most passionate about.
There is a lot that goes into the kinds of work you do. From engagement strategies to networking, to regular and professional posting to grow your audience. From here, you can reach out to brands/ brands reach out to you, and you can begin forming partnerships that can offer you paid work or free products in exchange for promotion.
If this is something you are interested in, I recommend Christina Galbato's Influencer Bootcamp (this is not an affiliate link, I just highly recommend her course). Her content is the leading content in teaching aspiring content creators how to earn an income through social media with all the tools you need to succeed.
Become an Online Graphic Designer
Being a graphic designer is in high demand these days! Just look at all the blogs, social media accounts, websites, and businesses out there! Working online as a graphic designer is the perfect way to earn a substantial online income as you can very easily secure regular projects that pay well.
You are in control of your clients, what you do, and how much you charge.
Many graphic designers I know offer their services on a website they have created, but you could always start with something like Fiverr  if you need to grow your portfolio.
Become a Photographer
There are actually many ways photographers can earn a remote or online income. Many actually work as bloggers or content creators, partnering with brands, tourism boards, or businesses within their niche and taking photos for them. They might be taking photos for websites, social media, magazines, books, or some other form of media and getting paid to do so!
Another way photographers can earn an online income is through having an online store and selling their prints. This is what it can look like, to give you an idea. You get to choose the prints and the prices. If you're travelling already or you fancy yourself to be a good photogapher, I definitely recommend this!
Proofread for Others
Does it irk you when you see grammar and spelling mistakes?
Do you know how to write well, and love going over texts again and again?
Well, the good news is, many businesses are hiring professional proofreaders and editors who have the eyes of an eagle to review their content before it gets published.
You could make up to $3,000 per month (and even way more) working from home proofreading errors. Just like any other online income I mention in this post, proofreading offers flexibility and you can work from anywhere in the world as long as you have a computer and access to a good internet connection.
If you're interested in becoming a proofreader, I recommend reading this post to learn all about it first.
Earn an Online Income as a Virtual Assistant
If you are an organised person who is great with people and excels at doing different tasks each day, being a virtual assistant might be the perfect online job for you.
Essentially, virtual assistants are the right-hand man to business owners, bloggers, influencers, etc. They do a lot of the administration tasks, often taking on social media, admin, email management, customer service, and doing the trivial tasks business owners don't have the time to do.
To become a virtual assistant you don't need to have any experience or be degree qualifies, you just need to have excellent time-management and problem-solving skills.
It is easy enough to find volumes of helpful information just by researching online on how to be a successful VA and how to find clients. I suggest starting with Fiverr and putting your services out there, or reaching out to new start ups who you think you might be able to help. Even though the pay might be low from the beginning, it might be a good foot in the door to getting referrals or increasing your rates over time.
I also recommend joining a tonne of Facebook groups dedicated to being a VA. These are the perfect places to connect and learn from other VA's and find work.
Become a Social Media Manager
Becoming a Social Media Manager has been the highlight of my year. It's a career choice I never really considered for myself, but I am so thankful I made the switch.
Not only am I now earning a full-time income as a Social Media Manager (also taking on many different roles like customer service, blog writing, and travel planning) but I actually LOVE what I do.
If you have social media skills, becoming a social media manager might be the perfect online job for you. You can earn a lot of money and there is a huge market for jobs out there because people need your expert help. You can choose your clients based on your niche. And, you can work remotely from wherever you want.
My advice for working with social media is to know your stuff. Know how to help accounts grow. Know what types of posts do well. Understand the Instagram Algorithm. And keep up to date with new trends and changes.
I also recommend choosing a niche (travel, fitness, real estate, etc) and choosing what platforms you want to work on. Some people work solely with Instagram, while others (me) are happy to work on Instagram, Linkedin, Pinterest, and Facebook, despite only really knowing the ins and outs of Instagram and Pinterest.
I started working on social media after running my own Instagram and blog for a few years. I also took The Influencer Bootcamp course which helped me learn how to build a loyal following. This has helped me time and time again to help my clients grow their accounts.
I started by finding clients on Fiverr. Although you don't earn a whole lot of money from this site, most clients were happy to work away from the app and they all turned into leit contracts much higher than I originally advertised.
If you have any questions about starting with social media management, feel free to send me a DM on Instagram and I would be happy to help.
Work on Fiverr
Most people have heard of Fiverr. If you haven't, it's probably going to change your life. Particularly, if you are hoping to start an online career. Fiverr is essentially a website where you can find people to help you do small tasks at a really good rate. Using this site as an entrepreneur and online blogger has been vital for me.
For someone looking for work or starting out in a new field hoping to find clients and gain some experience for their portfolio, Fiverr can be a great way to start. You won't get paid the big bucks, but depending on what field you are working in, you can get paid a decent income. I had clients who found me on Fiverr and were happy to work independently from the site. This allowed me to increase my rate, avoid Fiverr fees, and create a more professional and long-term relationship with them.
Some jobs on Fiverr that I have seen many people earn money from include:
Freelance writing
Graphic design
Social media management
Website building
Seo audits
I recommend signing up to Fiverr and giving it a go. Especially if you are a beginner. Look at what others are charging for similar work, and craft an excellent and unique description so that people come to you when they need help with something. Over time, if you like the app, you are able to increase your prices.
Work on Upwork
Upwork works similar to Fiverr, in that there is a huge market for jobs- both for those looking for help and those putting their services out there to sell. It is another site great for beginners looking to grow their portfolio and earn and online income.
I haven't dived into Upwork much as I have seen a lot of success on Fiverr, however, I did land a great Freelance Writing gig on Upwork that is now in my Freelance Writer Portfolio. The only difference I have seen between the two is that on Upwork, you are able to bid for jobs. In doing so, the job owner has the ability to review your bid and ask any questions prior to hiring you. The more jobs you gain, the more bid credits you have.
Freelance Data Entry or Website Coding
Data entry and coding is another job you might want to consider if this is an area you know about or are interested in. Like many online jobs, I recommend joining relevant Facebook groups in order to join a community of likeminded people doing this which will also help you find jobs!
Become an Online Travel Agent
Although you might think the travel industry is a little ruined because of Covid-19, there is still quite a large market for travel booking in the world- specifically if you focus on domestic bookings. Because of the pandemic, many people are too afraid to book their own travels in the fear that they will have to mitigate covid rules and restrictions, and ensure the locations they are visiting are adhering to strict cleaning and safety procedures.
Working as an online travel agent is an excellent way for you to work in the field you love (travel is amazing), get great discounts on your own travels, and help people book amazing vacations. Plus, it's completely remote, meaning you will be earning an online income and able to travel as much as you want.
Depending on whether or not you want to start your own travel business or join a collective group or bigger business will depend on how you start in this field.
Work Online in Remote Customer Support
In light of many businesses turning to online work in 2020 with the outbreak of COVID-19, remote customer service and customer support roles have really taken off. For many businesses, customer support can be done remotely, meaning that you can work from anywhere in the world (or just your home) and still do the job you need to do. This is similar to a virtual assistant in some instances, where you might be managing phones, contacting customer, managing emails, or sending products.
Working remotely as a customer service assistant is one of the hats I wear in my online work- I manage the customer support for a company I also do social media for.
For many, working remotely in customer service may be something you can simply ask for from your current job. It might be something you can apply for in a new job (I know many businesses are advertising remote customer service on places like Seek.com and Indeed.com). I would also recommend pitching businesses that you want to work for and asking if they require assistance with their support.
It doesn't hurt to give it a shot!
Join an Online Focus Group 
Did you know, you can get paid $50 to $100 per hour by joining a focus group website like User Interviews?
Much like taking surveys, User Interviews allows you to join focus groups where you can earn money for your opinion. You often enter into a group for projects that might take up a few days or weeks, and you can earn decent money from them once complete!
This is a great way to earn extra money each month!
Watch Videos for Money
One of the easiest and best ways to earn a little extra cash each month is to watch videos for money. Established companies want to pay consumers to watch snippets of their content- and you can get paid for i.
I mentioned earlier that websites like Swagbucks will pay you to do surveys, but they actually can pay you to watch videos too! Similar to taking surveys, you won't get rich but you could earn up to $500 each month when you are active on it. Swagbucks is definitely the site I recommend for this. You can earn money watching videos, playing games, doing surveys, and searching on the web! It's amazing.
Earn an Online Income by Transcribing
If you're an excellent typer and a great multitasker, becoming a Transcriptionist is an excellent way for you to earn money online and work remotely.
Transcribers take audio files and turn them into a text format.
It is important to note that this job is not easy. Nor it is suitable for everyone.
You need to be proficient in typing, grammar, punctuation, spelling, working with specialized software, and be comfortable with working with files via the internet, among other things.
Training is required. It's not "listen and type," but if you think this might be something you are interested in, I recommend googling 'transcribe jobs' or something like that- there are so many sites that are hiring.
Check out Transcribe Anywhere for the best courses and information on becoming a Transcriptionist.
Edit Content for Other People
If you're someone who loves nit-picking apart pieces of text, love grammar, or simply loves reading, you might be able to start working as an online editor! Websites, books, courses, blogs, and more all need editors to help them improve the quality of their content- and most just do not have the time to do this themselves.
No matter how many times a person reads a piece of content, something will usually slip through, and there is always a need for a second pair of eyes to read over and fix up these mistakes.
For editors, you can choose to focus on a niche (fantasy novels, memoirs, ebooks, travel courses, etc) or you could just offer your services online as a general copyeditor. Whatever you choose to do, there is a huge market for editing out there, and I recommend creating a website, posting on Fiverr, and putting your services out there on social media and Facebook groups.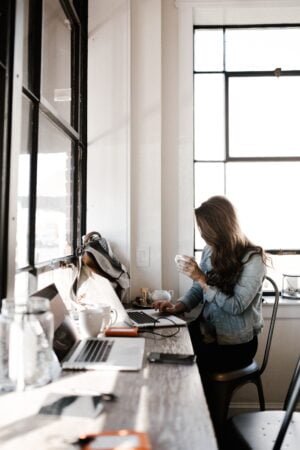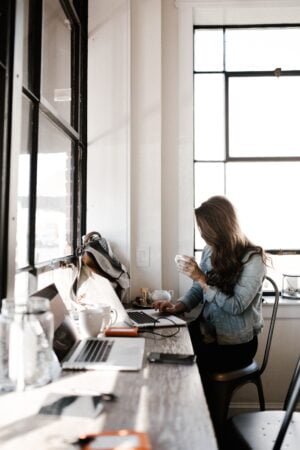 Sell Printables Online
Creating printables on Etsy (and selling them on your website too) can be a great side hustle, and the perfect way to earn an online income.
Essentially, you can create different products that are then sold as a PDF file, and once online, they can earn you passive income forever. I've seen people make a great online income selling teaching props, road trip games, kids puzzles, grocery shopping checklists, gift tags, printable quotes for wall art, planners, cards, etc. People often see a great success selling seasonal things like Valentine's Day, Christmas, Graduation, etc.
Here is a great explaining all about making money selling printables on Etsy.
Help Job Seekers Improve their Resume
It sounds a little crazy, but there is actually a huge market out there for people looking to gain help with crafting their resumes.
If you've always fancied yourself good at resume writing, you are constantly reviewing resumes for friends, or you love the idea of helping people land their dream jobs, you might want to start a resume writing business.
I would recommend marketing yourself on social media, in Facebook groups, and building out a website where people can see some examples of your work. Another great option here would be to sell templates or creating a course that helps people understand what needs to go into resume writing, and earning you passive income in the process!
No one said you need to be limited to just one online job!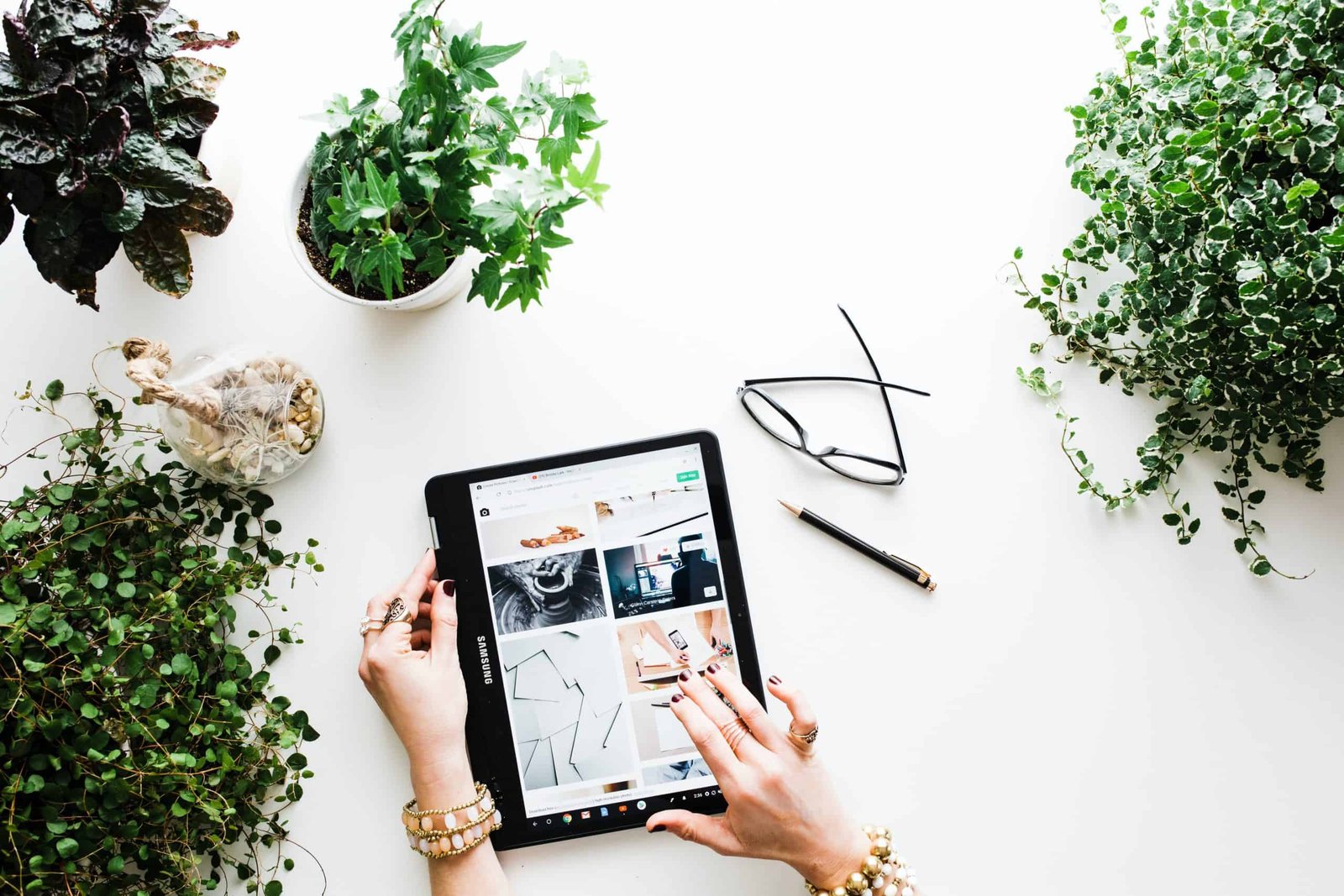 Become a Coach
If you are an expert in your field, you might want to start coaching people. Becoming a coach is an awesome way for people to upscale their business and start earning really good money.
This can simply be from coaching sessions. Or, from ebooks and products that are sold alongside coaching programs, meaning that you can earn a passive income as well.
To give you an example of the diversity of coaches out there, Kathrin Zenkita from Manifestation Babe coaches in the field of mindset and manifestation- and she is amazing at what she does. She has products, coaching programs, and courses, and she earns over 7-figures a year. Same with Cate Rosales from Sweet and Simple Life who's blogging course I recommend– she runs a successful blog, but because she is an expert in her field, she also does coaching sessions and courses that help teach others about blogging.
Becoming a coach depends on your niche, what you already have in place in terms of your business, and what you feel comfortable doing, but it is a great way to build your online income and work remotely. It is made even better by how much you can charge for your expertise!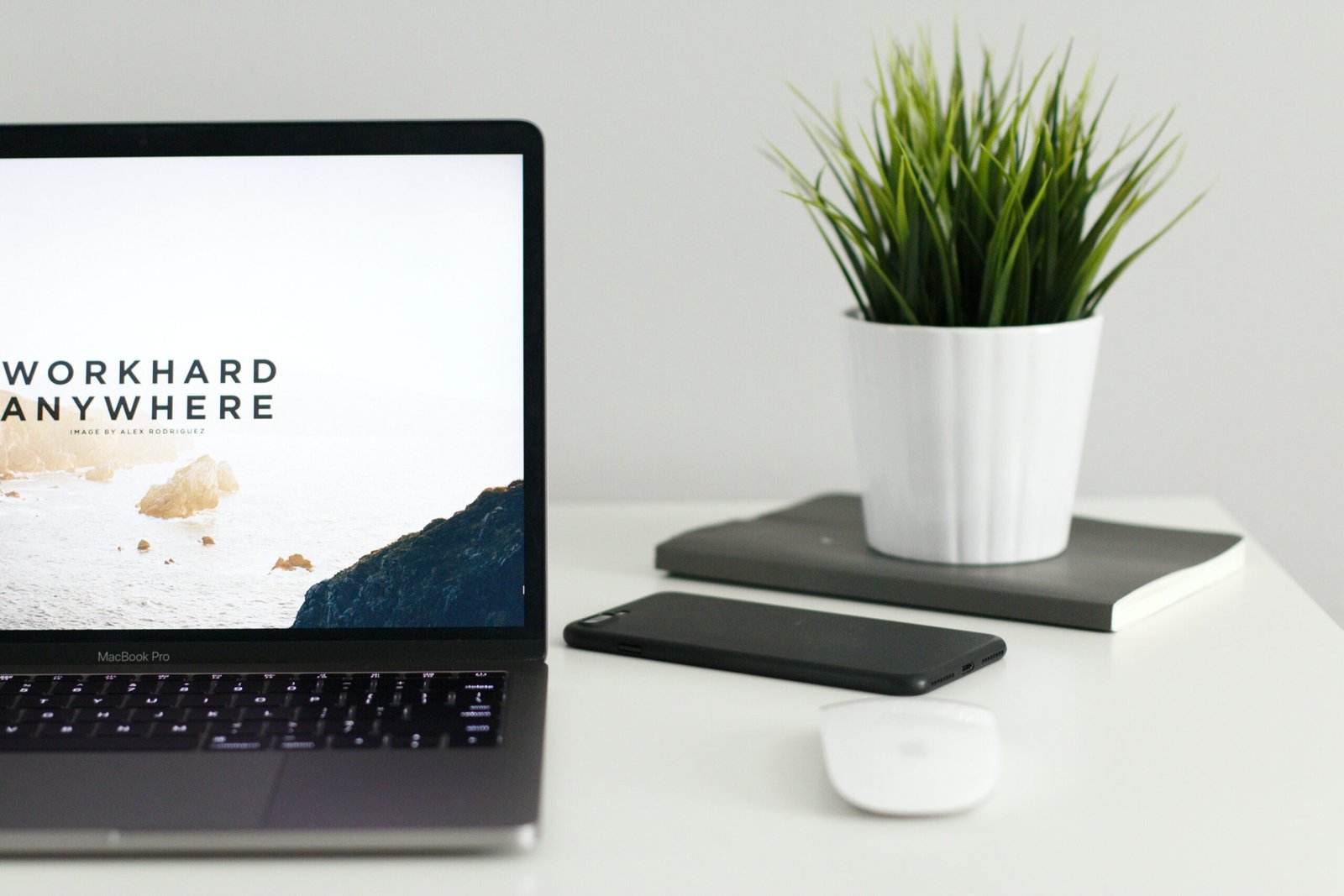 Start a Podcast
2020 was the year that podcasts really came into fruition. Everyone was starting one, and everyone was listening to them (I am one of those people). While I would recommend you only start a podcast if you already have a semi-successful or engaged platform, it is a great way to monetise your content and provide listeners and followers with interesting content. I only say this because like most things, starting a podcast is hard. You will be working for free for a while until you can grow an audience of listeners and start getting paid for ads. Being able to market your podcast will help you to grow it and earn a decent online income quicker.
Edit Podcasts
Did you know, it is estimated that there at least 850,000 podcasts out there? I'd almost take a guess that there are more. Podcasters need help editing their audio and adding music, so if you have audio editing skills, this could be an awesome way to earn money online.
Listing your service on Fiverr or on your website could be a great way to find clients who need your service. Type in 'Podcast VA' or 'Podcast Editor' to learn more.
Start a Youtube Channel
Similar to learning how to make money with a blog, you can learn how to earn an income online with YouTube. Like many online jobs, you would need to choose a niche that you want to create videos in (lifestyle, money, travel, food, etc).
One of the main ways people on Youtube warm money is through ads, affiliate marketing, and sponsored videos. Like blogging, building up your audience and earning the big bucks will take a lot of time and effort, but it is worth it if you are passionate about it.
Master Affiliate Marketing on Pinterest
As I have mentioned, affiliate marketing is a great way to earn an online income, because it is most of the time, entirely passive. And the best part is, you don't JUST have to be a blogger to utilise the world of affiliate marketing.
I know numerous people who make thousands just from doing so on Pinterest!
Affiliate marketing on Pinterest works similar to blogging in that you promote other people's products and courses, and if people click on your link or purchase through it, you earn a small commission. On Pinterest, the main difference from blogging is that you need to know the rules behind what Pinterest will allow, you need to know how to utilise alt-text and images, and you need to know how to market it so that your pins get seen.
Cate Rosales has an excellent course called 'Pinterest Simplified' that can teach you everything you need to know about Pinterest, including how to grow, how to set it up, how to create pins, and how to earn money from it.
I also recommend taking an Affiliate Marketing course (both for your blog and Pinterest). This course is worth every penny (that you will literally earn back asap), and it will teach you everything you need to know about affiliate marketing to help you earn double, triple, or even more than you currently are!
Work Online and Sell on Amazon
If you want to learn one of the many real ways to make money from home, then you may want to start an Amazon FBA business! If you are looking for a new job, or even just a side hustle, this may be something that you want to look into. Check out this course to learn how to sell on Amazon and make money!
Write an Ebook
If you have a passion for writing, or you are simply an expert in your field, writing and publishing an ebook might be a great way for you to earn an online income! I know someone who self-published her first book and has sold more than 13,000 copies. She is now earning a great passive income of over $200 a day from her book ($6,500 in one month alone!).
All you need to do is write the book, edit it, and publish it!
This could be a novel (selling on Amazon is a great way to earn a passive income), or you might just want to create something helpful like a guide to travelling or an ebook in your niche that your audience might find useful. The ebook doesn't need to be long, and it can be a creative as you want (Canva is an excellent tool for creative ebooks). You can then choose to sell on your website, through a third party like Amazon, or anywhere else you want!
Create a Course and Teach People What You Know
You might think that you have nothing to teach, but you most likely do!
What do you do right now? You can probably create a course on that.
What are you passionate about? you can probably create a course on that.
Anything you are somewhat an expert in- you can teach a course on that.
Online courses are extremely popular right now and you don't need to have a blog in order to be successful with an online course. Teachable is an excellent place to create online courses. Pretty much every course I've ever taken has been on that platform, and I love that it is so easy to use and can be customised to make it appealing and fun.
My only advice with creating a course is to know how to market it well! The bigger the launch, the better the success of your course will be and the more passive income you can earn!
Dog Walking & Dog Sitting
If you are a pet lover then you can make extra money by providing care for pets. While this may not be an online job, it certainly is a job you can do while travelling the world or to earn extra income.
Rover is an American Service (Australia hasn't really got one yet) that includes:
Dog boarding – Provide dog or cat care services overnight.
Dog walking – Pick up dogs and walk them according to your schedule.
Doggy daycare – If you're already working from home, then you could also earn while caring for dogs at your place.
You can start by signing up for Rover as a dog sitter and you'll be connected with pet owners in your local area who are looking to pay someone to pet sit or walk their dogs.
Earn Money From House Sitting
Although House sitting doesn't fall under the category of 'online work' it is a job that can be done anywhere in the world. I know many people that have travelled the world house sitting for other people, meaning that they get accommodation free. In some cases, they will even get paid to house sit.
This is the course I recommend to take if you are looking to become a professional house sitter.
Rent Out Your Room On AirBnB
Renting out your spare rooms or home when you are on holidays can earn you extra income each month, and this money is largely passive income you can earn while travelling the world or simply because you have the space to do so. There are budget-conscious travellers who prefer booking with Airbnb because prices for a stay are generally more affordable than the conventional four to five-star hotels.
Depending on your city, what type of accommodation is being offered, and where your unit is located, it's possible to make $100 to $500+ in a day per stay. There are rules and guidelines that must be abided by in order to have your place up on Airbnb, but these are all detailed when you sign up.
Create a Small Business
Small businesses are an excellent way to work remotely and earn an income because they have the ability to grow and grow and grow.
Small businesses can be anything you want. It could be creating a candle business, making lipstick, selling hand-made baby clothes creating and selling art. An Australian man even created a small business selling f*ck you pendants and it blew up. If you're on Tik Tok, you've probably seen how many small businesses are out there and have gone viral recently.
Whatever you choose to do, be passionate about it. I recommend learning a little about marketing, building out a website, and knowing how you will package and ship all of your products, but it is definitely worth it if this is something you've been wanting to do!
Tutor Online and Work Remotely
I know a lot of people who went to tutors when they were in school, and I highly doubt that would have changed over the years. If you have expert knowledge or are qualified in a certain topic, you might be able to earn money online tutoring people.
Whether it's children, highschool students, university students, or adults, you might find that there is a big market for people trying to learn your skill, so it is worthwhile putting your services out there so you can earn money online and work remotely.
Teach Another Language Online
I don't know about you, but I have always wanted to learn French. The only reason I haven't is because I've never wanted to commit to a course that requires me to go in person and have lessons.
Recently, I heard that so many people are learning another language online (and not just through Duolingo). If you are fluent in more than one language, consider teaching others online. All you need is access to the internet to be able to do weekly calls, as well as the ability to create somewhat of a guided lesson plan to help students learn.
Drive for Uber
If you're able to drive your own car, have a safe car, and feel comfortable driving others, you might make an excellent Uber driver.
If you drive with Uber you have the freedom to set your own hours and work whenever you want! That means it might make an excellent side job, or a job that allows you to have more independence and freedom (no more 9-5 for you!).
You can sign up to be a driver here.
***Just looking to save money and don't want to become a driver? Get $10 off your first ride on the Uber app. To accept, use code 'abbieg625ue'
Deliver Food with UberEats
If you can pick up your own takeout, it doesn't require special skills to deliver food with UberEats.
The best part about delivering food is you have the freedom to set your own hours and work whenever you want!
If you need cash right now, I recommend signing up. It is a quick and easy way to get paid!
***You can get $5 off your first UberEats order by using my code at checkout: eats-abbieg625ue
Give Outdoor or Adventure Tours
While this technically doesn't fall under the category of 'online work' or 'remote work' this is a job opportunity that often gets forgotten about.  If you are a lover of hiking, biking, climbing, etc. and want to earn extra money, you can get paid to take people on tours- and it is actually a lot easier to start than you might think.
You can set up your own website, start reaching out to local businesses to get them to help you promote your services, post on Facebook Pages, or list your services on somewhere like Airbnb Experiences. 
Use the Shopback App and Earn Extra Money Online
Although this does require you to spend a little money to get money back… but it is actually a really great way to earn extra money online to help put towards things like travel or adventures!
The Shopback App is an Australian app that you can download (I'm sure the US has one too) and you can earn a certain percentage back from your purchases through the app.
If you're like me and have completely switched to online shopping thanks to COVID-19- you'll get a solid amount returned. It really depends on how much you spend the shop (some have anywhere from 3-20% back), but the best thing is that there are SO MANY shops to choose from, including all the Aussie favourites.
You can sign up here and get $10 added to your account after your first purchase!
Earn Money from your Credit Card Purchases
There are many credit cards out there that will give you cash back just for using them, and some that have a really great return on points if you are using it regularly. Same goes for frequent flyer points!
If you are good with credit cards, you use yours a lot (not just shopping, but maybe business expenses too), and you are excellent at repaying it on time, this is something to look into as you can make money without having to do much. Quite often you can purchase flight upgrades, new furniture, groceries, entire Christmas shopping, just by using the points/ money you've earned from your credit card. It's well worth looking into!
Become a Mystery Shopper
Yes, you can actually get paid to shop at stores and eat at restaurants. Trust me, I've done it, and it is such a fun way of earning extra money without having to be tied to a 9-5. It's not an online job, but it is a job that can be done anywhere in the world.
A few years ago, I mystery shopped a lot to earn extra cash to put aside for my travels. I made anywhere from $150 to $200 a month mystery shopping and received free meals, makeup, and more as a mystery shopper.
I signed up for my local mystery shopping program simply by googling them. I highly recommend checking this out if you are looking for extra cash!
Find a Seasonal Job
Seasonal jobs are the best. They literally require you to work for a season, and then you are free to go if that is what you want.
Finding a seasonal job is a great way to have flexibility in your life. You can earn decent extra cash in a short amount of time (fruit picking in Australia is excellent for this), and then be done with it. You can travel in between seasonal jobs. You can work overseas (the ski fields are a great example of this). It's amazing, and such an exciting way of life!
I worked a snow season in Canada at the Lake Louise Ski Resort and it was the best thing I ever did! I was contracted for 6 months, and I was able to get lots of work benefits just for having a 6-month contract! Plus, I was living in Canada!
You can read all about my experience with seasonal work in Canada in this post.
Cuddle with Strangers (Yes, This is a Legit Thing)
Did you know that you can get paid to cuddle with people that you don't even know? This is actually a big thing worldwide, and you can do it anywhere you choose to go.
There are actually a number of companies out there that will pay you to cuddle with a stranger, and this option seems to be growing more and more each year. Many people make a few hundred dollars a day by cuddling with others.
Become an Au pair and Work From Anywhere in the World
Being an Au Pair is an excellent job you can do to earn extra income and travel the world. While it is not online or remote, it is a job you can do anywhere in the world, and it is perfect for a lot of people looking to move away from a traditional 9-5. It allows you to travel to new places, look after children (if that's something you love doing), and immerse yourself in new cultures!
Even if your plan isn't to travel the world, you can still have a lot of flexibility in your life, and it is also just a really fun job to do if you love kids!
Moderate Facebook Forums
You know all those big Facebook Groups out there? Well, someone has to manage them and keep them tame.
Some online forums will actually pay you to moderate their message boards and Facebook Groups.
If there is a forum you visit often or a niche you love working in, perhaps consider reaching out to the owner of the group and see if they are hiring.
Work Online as a Scopist
A scopist is someone who works from home and edits legal documents. If you're interested in this kind of thing or have a background in law, it might be the perfect online job for you. I recommend this course if you are interested in becoming a Scopist.
Become a Remote Accountant and Bookkeeper
If you have a background in accounting or bookkeeping, this might be the perfect job to switch into if you want to earn money online and work remotely. Particularly if you love your job but want a change from the dreary 9-5 or being stuck to a set location.
However, you don't actually have to be an accountant or have any previous experience to be a remote accountant or bookkeeper! I recommend checking out this site if you are interested in starting an online bookkeeping business. 
How to Know What is the Right Online Job for you?
When it comes to working online, it's important to tackle it with the knowledge that you are going to be working twice as hard as a traditional job (or somewhere around there). Especially when you are starting out. Regardless of whether you are freelancing, starting your own online business, or setting up several passive income streams, you will most likely be spending long hours at the desk.
Seeing results (things like income, website traffic, freelance contracts, etc) also often take a long time- especially if you are starting from scratch. In many cases, you might have to work an entire year before you start to see income flowing in.
With all of that being said, choosing the right online job for yourself is important. Otherwise, you may grow to hate or resent the work you do and the long hours required to see results. My advice would be to choose a path based on where your passions lie. What are you going to enjoy doing for free after-hours regardless of whether you are earning money yet? What skills do you have that make you an expert in that field and might set you apart from others? What are you willing to do time and time again without getting frustrated at the process? What work will you want to do even after a long day of your 9-5 prior to leaving it? And finally, what can you do that you can see yourself growing with over the next few years?
Once you ask yourself these questions, you'll hopefully have some answers.
Check out these posts for more money, saving, and budgeting posts.
8 EASY WAYS TO TRAVEL AS A BROKE STUDENT
46 EASY WAYS TO TRAVEL ON A BUDGET
8 WAYS TO BE A SUCCESSFUL TRAVEL BLOGGER WITHOUT HAVING TO TRAVEL
Let me know in the comments if you have any questions or if there is something on this list you are excited to try!
Keep Wandering,
Abbie