Are you planning on travelling soon? There are a lot of things you need to know before you travel, from where you are going, to what you are going to do, to what you want to wear while you are travelling- and everything in between.
Having a list of the top travel tips to know before you travel is important- and that is exactly what this post is all about.
Having worked in the travel industry at Flight Centre, and travelled a lot myself, I often see people misconstruing information and travelling without some pretty vital things. It seems there are a lot of websites and companies that can assist you with booking that ticket from A to B or that pass into Disneyland, yet no one is actually telling travellers what some of the key things are that they simply cannot travel without.
We all know that travelling brings about a lot of anxiety, and for many, this can be enough to stop them from even taking that bucket list trip they have always wanted to go on. But with the right planning, the right gear, and the right attitude, travelling can become an easy thing that you always look forward to.
So, if this is your first time travelling abroad, or maybe you just need a refresher, here's my 20 top travel tips to know before you travel.
1. Travel Tips to Know Before you Travel- Check in with your doctor.
Whether you are visiting England, India, Cambodia or Peru, one of the most important things you can do to protect yourself is to make sure you have all of the proper vaccinations and all your prescriptions are up to date and packed.
Health is one of the things that is often forgotten when people travel overseas and it can become a massive mess when you become sick. While most locations around the world do not require you to have certain vaccinations to enter their country, there are several that do, and several that have highly recommended jabs to get (Africa, Asia, South America are just a few).
Many countries also do not have access to the same healthcare systems you might be used to, and that can also mean the same medications you have. One of the top things you can do to prepare for your next vacation is to have all your prescriptions filled for the duration of your trip. This way, you won't need to have to chance a Doctor or Chemist when at your next destination, and you can instead focus on enjoying your trip!
***Update: With the rollout of COVID-19 vaccinations, it is also important to make sure you are vaccinated before you travel. Many countries are only allowing you to visit if you are fully vaccinated and can provide proof of the vaccine. Be prepared with all the relevant documents.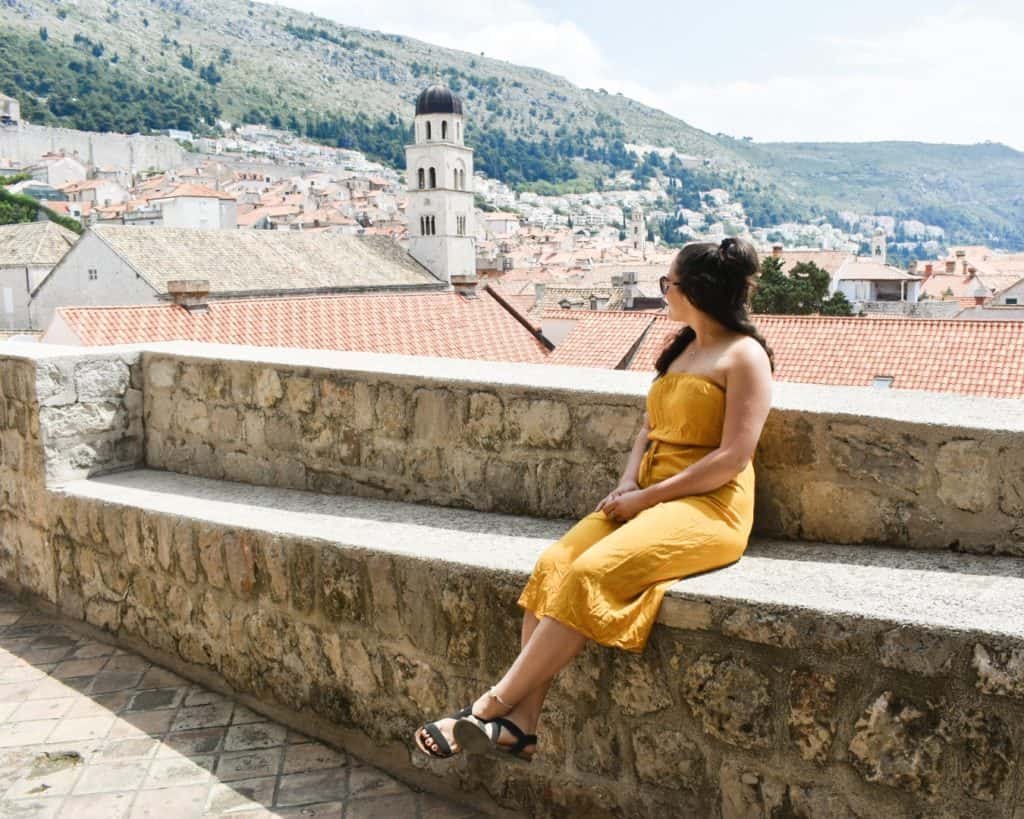 2. Check the Validity of your Passport
While this might differ depending on where you are from, having the correct validity left on your passport can be one of the most important things people miss when planning to travel internationally.
For Australians, your passport must be valid for at least 6 months upon the date of arrival home. This means that while your passport might be valid at the date of your departure overseas if your passport expires before you return home (or within 6 months of returning home), you may be denied exit and entry.
3. Always have spare copies of your passport.
If your passport gets stolen or lost you want to be sure that you can still get back into the country, or be able to prove your citizenship.
One of the easiest travel tips to know before you travel is to create a copy of your passport.
When I travel, I always take a photo of my passport and send this to myself via email so I have a digital copy. I also send my family a copy, just so someone else has proof of my identity in case I require it while overseas.
This is also another thing you can do with your other important travel documents like travel insurance, flights, bookings, and visas. Having backups is a great way to ensure you can access important documents if you ever need them.
4. Travel Tips to Know Before you Travel- Register with your embassy
One of the easiest travel tips you might want to do before you go overseas is to register with your embassy.
While I do not know if this is something that can be done from other countries, in Australia, you are able to register your vacation with the Australian Embassy so that there is a record of you in case of an emergency. Emergencies such as terrorist attacks and natural disasters are a great example of when an embassy may need a record of your whereabouts so that they have the ability to evacuate you if possible.
I know that registering your travel with your embassy is often a great way to get updates on certain travel-related advice. For instance, when I was in Bali, there was a large ash cloud from an erupting volcano. I received regular updates from the Government about how this was going to affect my trip, and as a result, I was not surprised when my flight home kept getting cancelled.
For Aussies, register at Smart Traveller so you can be contactable in case of an emergency.
** Update: Smart Traveller also has some great information in regards to COVID-19 and travel to and from Australia. I highly recommend adding this resource to your travel planning process.
5. Look up the monetary conversion before you go
When you travel internationally, one of the top tips I can recommend knowing before you travel is having a solid idea of how your currency converts to other currencies.
For instance, around 10 Indonesian Rupiah is equal to just 1 Australian dollar. Knowing this enables me to calculate how much it would cost in Australian dollars when buying things in Indonesia. If I know this conversion, I can think in Australian dollars when I am buying products overseas, and not go over my budget (budget traveller things– am I right?). It also allows me to have an understanding of if things are a little bit too expensive. For instance, would I spend more than $6 on a coffee in Australia? No, probably not. If something was well overpriced while travelling overseas and I had an idea on the conversion rate to Australian dollars, I would know if I am being ripped off/ paying too much for a product. This can also help when going to currency exchange or bank.
It is important to note that in some countries, the conversion is not going to be in your favour, and you may end up paying a lot more than what you normally would for products. This is okay, but having a solid idea of it can enable you to keep aware of your spending.
If you want a simple fix for this, I use a handy dandy currency converter app while I am overseas, so I can always stay up to date.
6. Travel Tips to Know Before you Travel- Make sure your cards will work
There is nothing worse than arriving at your destination and realising that your cards are not going to work.
Trust me, I've had this issue.
European banks have switched almost completely to the more secure chip-and-PIN technology, and fewer businesses abroad are accepting the outdated magnetic-strip cards. Some locations are only allowing cards to be used (and going entirely cashless), while other places charge an arm and a leg in international fees for certain cards.
Having your cards organised before you go is one of the most important travel tips to know before you travel so that you don't get stuck when you finally arrive at your destination.
When I travel, I always have my international travel card loaded with the currency I will be using. I have my backup travel card kept in another bag so that if I lose my first one, I still have access to my money. I also always recommend carrying enough cash (unless you know the country is cashless) just in case of a situation occurring where your cards will not work.
Being prepared is the key to travelling smart!
7. Know if you need a Travel Visa
One of the travel tips to know before you travel is all to do with travel visas.
When I worked for Flight Centre, one of the big parts of my job was applying for visas for my customers, and navigating the tricky waters around visa requirements.
As a general rule- always check before you depart. Check once when you are planning, check again when you are booking, and then check again the day before you depart.
Visa requirements change all the time- seriously they can even change while you board your flight to head overseas.
Visas are one of the most important things because, without one, the consequences are severe. You can either be denied entry to fly, or you can be detained when landing and have to pay a hefty fine to get out of there.
To check the visa requirements for your travels head to visas direct (Australian's), your relevant Government Visa website, or get your travel agent to assist you.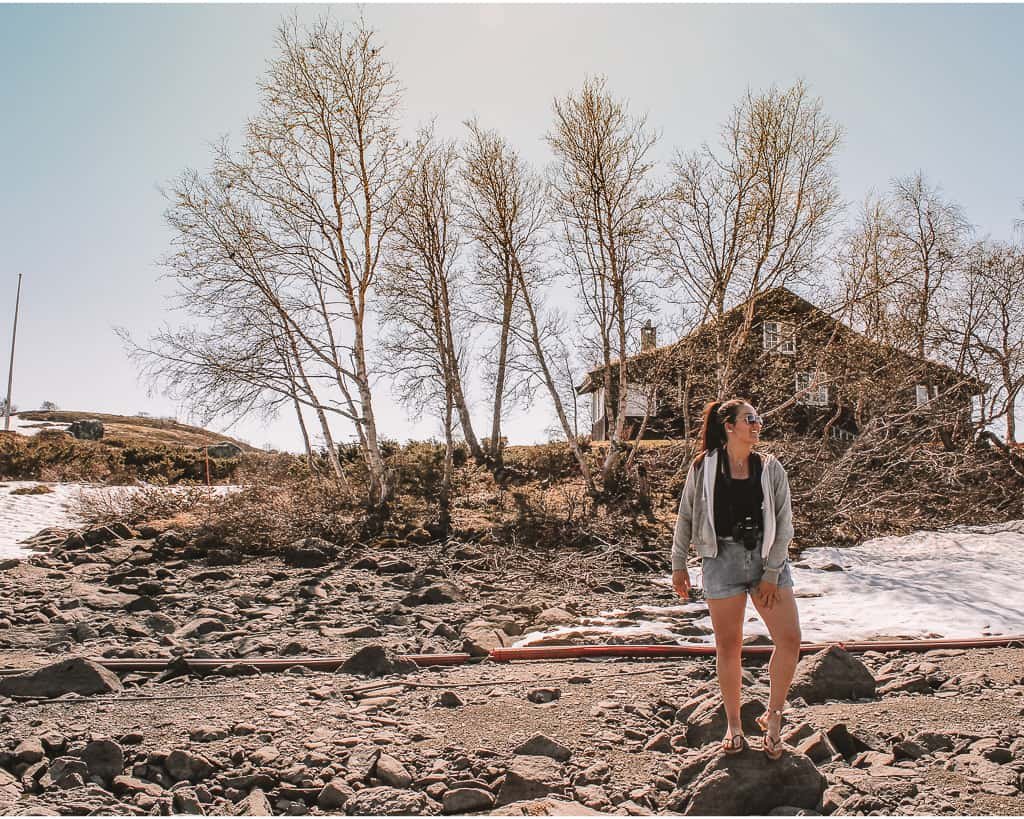 8. Always have local cash on you
I've already kind of touched on money, cards, and cash, but this is important.
Whether you think you have all your cards and finances sorted, it is vital that you always take some cash.
Not every place takes credit cards, not every country has accessible ATM's and banks, and depending on where you are going, you can sometimes be incredibly ripped off by currency exchanges and banks.
The easiest fix is to do some research and take some cash with you. This can also be incredibly helpful for your transport to your accommodation when you get off the plane, as many locations (particularly in SE Asia) are still primarily cash-oriented.
9. Travel Tips to Know Before you Travel- Call your bank
This is often one of the things that gets forgotten when travellers are planning their overseas vacations and is an easy thing to avoid if you are organised.
When a card is used overseas without the bank knowing you are travelling, banks think that fraud may be occurring. Quite often, banks will cancel your card as a result of this.
To avoid any confusion, simply call your bank (some even have this ability on their online portals) and register your travel plans with them.
10. Check the entrance and exit fees
Some countries require travellers to pay in order to enter or leave the country. While this is not something I have come across since my first time visiting Bali back in January 2016, I know that there are some countries that require you to pay a fee at the airport to enter and exit.
These fees are not included in the price of your airline ticket and can range from $25 to $200. Be aware of this and as a general rule, always have cash in the correct currency.
11. Buy tickets for places you know you want to visit or see
One of my top budget travel hacks is also one of the top travel tips to know before you travel. This is buying tickets in advance.
By purchasing in advance you'll be able to skip more lines and find more deals targeted toward you.
You'll also avoid tickets selling out, credit card fees when paying in person, and hefty costs. For instance, purchasing tickets to Disneyland before I left home allowed me to save about $30 on my overall ticket price. While this may not seem like a lot, as a budget traveller, $30 in Japan was a lot of money to put towards other things such as food, my transport to and from Disneyland, other things to do in Tokyo, and my hostel for the night.
While I am all for not having a big plan when travelling and just going with the flow, it might be worthwhile knowing some of the must-dos and booking tickets to those things in advance. You will not only save money, but you will ensure that you will be able to do those things and that they won't sell out.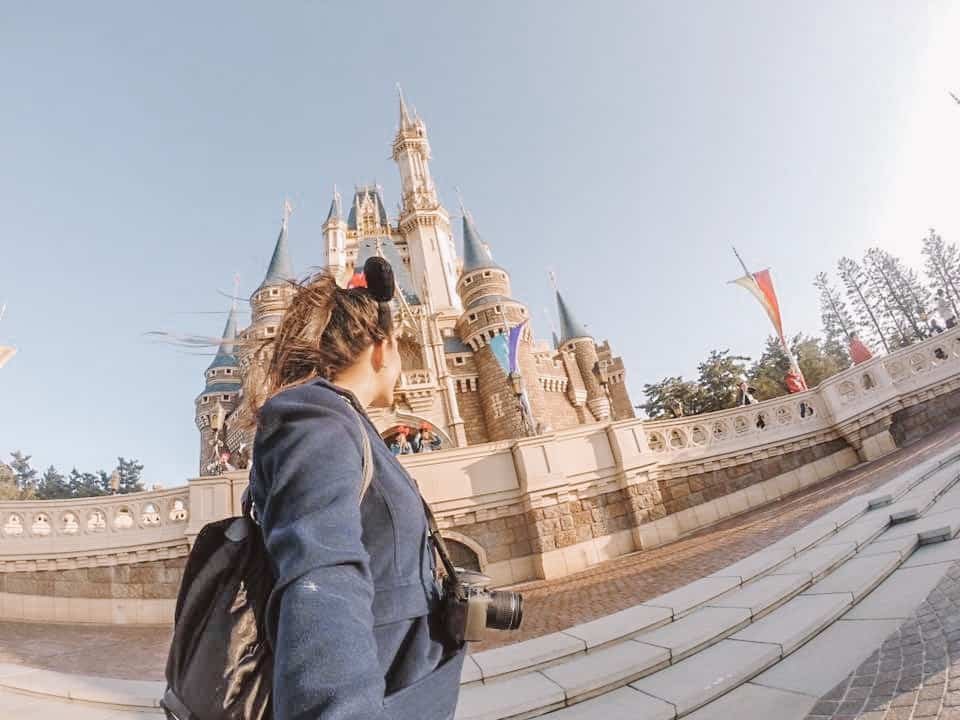 12. Buy a guidebook or two (or download some apps)
Okay- maybe you don't need to go out and purchase a guidebook. This is the 21st century, after all. But, I do recommend having some key things on your phone or printed out so you can be prepared when you are at your destination.
Guidebooks generally include maps, top places to go, common phrases of the destination you're using, weather, and so much more. Can you get all of those awesome things in apps? Yes! Try downloading a Maps app that works offline, Duolingo for phrases (because you could actually learn more than just some common words), and a weather forecast app.
If you aren't going to purchase a guidebook, I also recommend reading through a bunch of blogs, checking out TripAdvisor (and maybe downloading that app), Viator, and other sites that offer tours so you can get an idea for the things you'd like to do while at your destination.
13. Travel Tips to Know Before you Travel- Know your Travel Insurance
If there is one thing I cannot stress enough, it is the importance of travel insurance.
As a general rule, if you can't afford to pay for your travel insurance, you cannot afford your trip.
Think about it, what does $300 compared to hundreds of thousands of dollars mean if you require medical care when you are overseas? And what can be more important than having access to first-world care if you do require help?
Travel insurance can cover dozens of different things from snow injuries, to cars, to medical coverage, to luggage lost, to broken phones. Depending on who you go with will depend on the level of care and the pricing, but it is always worthwhile doing research and finding the insurance provider that will be right for you.
*** Update:
When looking into what insurance to have for your next trip, I highly recommend looking at how your insurance company will cover you for COVID-19 related issues. 
Ask yourself these questions when looking at your insurance cover:
How does my insurance company handle medical costs if I get diagnosed with COVID-19 overseas or prior to departing for my trip?
How does my insurance company handle unforseeable COVID-19 cancellations?
How does my insurance company handle border closures, quarantine requirements, and lockdowns?
How does my insurance company cover additional COVID-19 Expenses?
While most travel insurance companies are still assessing how to best cover their clients for these such problems, there are some out there that are doing a great job with offering people full coverage in relation to COVID-19 travel-related issues. Do your research and don't be afraid to ask questions if you are unsure.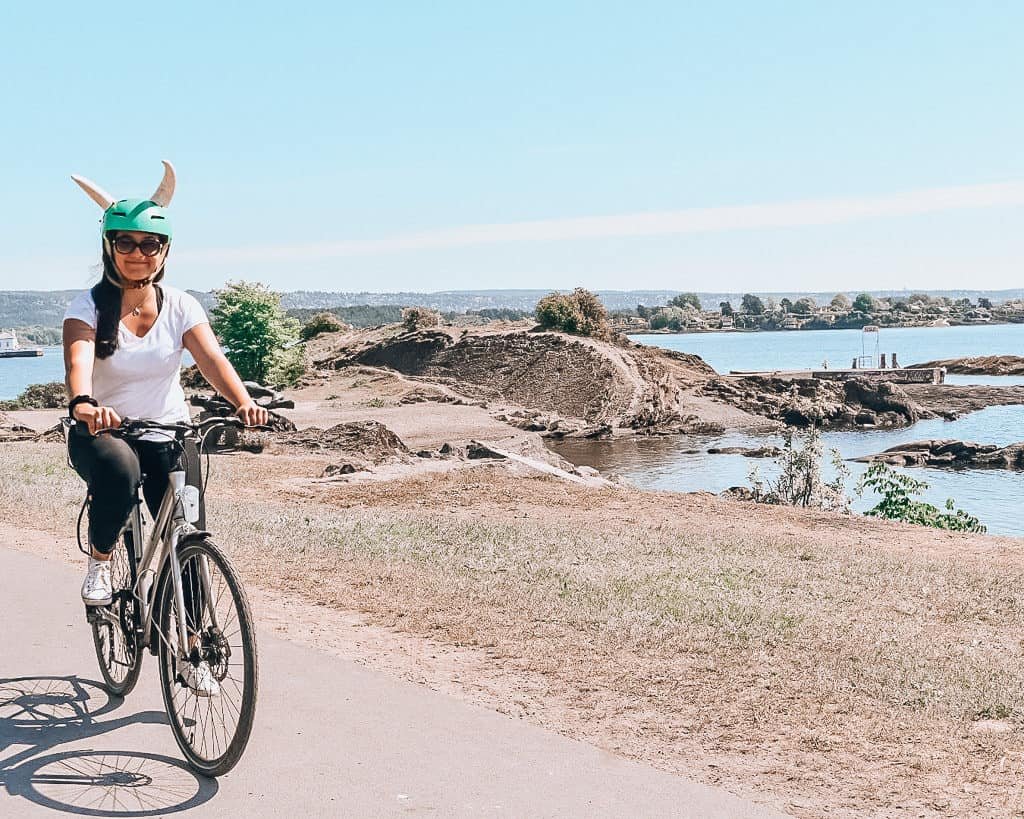 14. Research events going on while you're in the destination
You might be travelling during Easter, school holidays, Day of the Dead, a music festival, La Tomatina, or a religious holiday,
Regardless of what it is, sometimes events can impact your travel plans. For instance, Ramadan may affect what restaurants are open for business. School Holidays may impact how busy certain locations are. La Tomatina may affect what streets are open, making travel particularly hard if you are trying to get from A to B in a hurry.
You want to know in advance if something, in particular, might impact your travels, but it might also be a great way to know if there is an event you might want to join in on.
Make sure you do your research about the destination you are visiting before you go.
15. Bring an adapter… or two
I know that most travellers will know this, but the number of first-time travellers that don't know it is alarming.
Countries have different size plugs and voltage. Mind-blowing, right?
If you are from Australia and heading to any country around the world, you are going to need an adaptor or two so you can charge your electronics.
If you are heading to Europe and the UK/ Asia, Japan, Canada, etc. different locations have different adaptors, and so you may need more than one if you are going to multiple countries.
I also highly recommend taking more than one of each kine, as these nasty little things are notorious for breaking on you when you least expect it.
16. Check the voltage of your electronics.
From my own experience, I know that nothing is worse than having an adapter and still not being able to use a blow-dryer or a straightener because the voltage isn't high enough for that country.
Trust me. A little bit of research goes a long way.
When I was in Japan, my adaptor couldn't handle the voltage, and literally exploded in my hostel when I was trying to charge my phone.
Thankfully my laptop was fully charged so I was able to charge my phone that night- but the next day I had to go on a hunt to find a new adaptor.
Most of the time you will be fine, but having a little idea on how much your adaptors/ electronics can hold might be helpful when you are using them.
17. Travel Tips to Know Before you Travel- Turn off your phone's data
This is one of my top travel tips to know before you travel because I know a lot of people who don't know to do this.
Unless you want to receive a hefty phone bill when you return home, do not forget to turn off your data before you travel/ when you arrive at your destination.
You can still access wifi connection or add a sim card if you need access to the internet- but turning off your data is a must.
18. Pack an extra set of clothes in your carry-on bag.
Don't be one of those travellers decked out in 'I love Paris apparel' simply because the airline lost your luggage and you have nothing else to wear.
Believe it or not, airlines are not perfect and considering you may have several stopovers before your destination across the globe, there is a possibility luggage may go amiss.
While this has not happened to me (touch wood), I always carry a spare pair of underwear, top, and socks in my carry on.
Changing before arriving is a great way to freshen up after a long flight, but it is also a way to make sure you are not left stranded with the clothes on your back in case the airline loses your baggage.
Likewise, make sure you always have your important belongings and anything you may need for a day or two in your carry on. Never pack your most important items in your carry on.
19. Travel Tips to Know Before you Travel- some airlines charge for checked baggage
Each airline has its own set of guidelines as to how many bags can be checked in, carried on, and what weight they must be.
On top of this, some airlines (I think mainly in the USA) charge for bags when you get to the Airport. This means that you may need to fork out a sum of money when you go to check in your bag.
Going over the weight of your baggage requirements might also cost you a decent amount, so it is important to be careful and know your baggage rules so you can avoid extra fees.
20. Travel Tips to Know Before you Travel- Bring your favourite foods
This probably seems a little ridiculous- but for anyone that has travelled before, you will probably learn rather quickly if a country
Travelling abroad is fun, but eating in a foreign country can sometimes become a task. I have found it especially difficult travelling as a fussy vegetarian.
Believe it or not, I do NOT enjoy eating just a bowl of grilled capsicum, which was all one restaurant in France would give me.
When I travel, I always bring small snacks that will tide you over until you find that perfect restaurant or food cart. This can also help with in-flight hunger, or long travel days when you do not have easy access to good food.
I always travel with some nut bars and a jar of Vegemite.
Need some more travel tips? Check out the below posts!
30 travel tips to help you make the most of your travels
How to make your travel experiences stand out on your resume
How to tell your parent's you're travelling solo
17 side-hustles to earn money for travel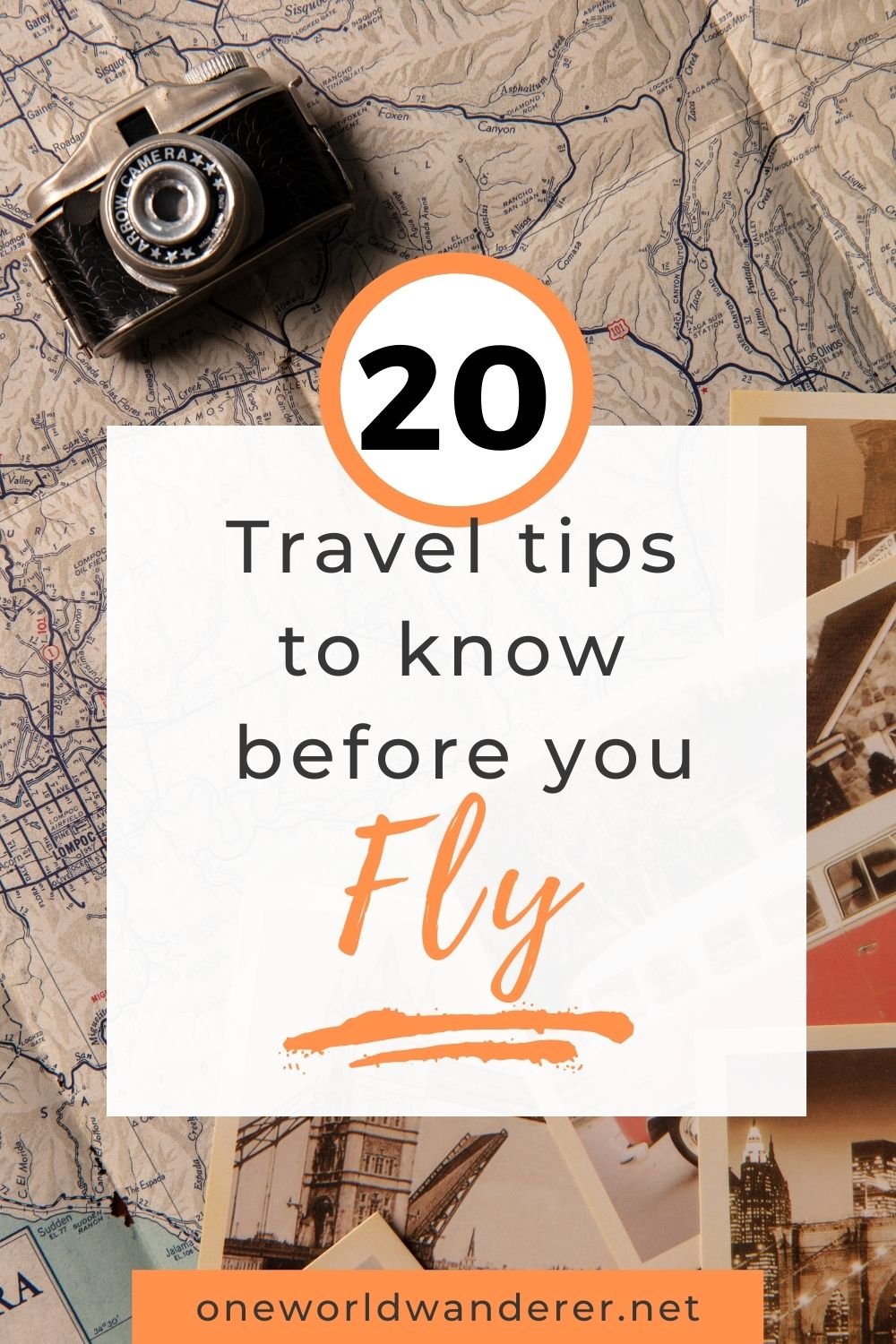 So what do you think? Are there any other tips you simply must know before you go? Drop them in the comments below!
Keep wandering,
Abbie xoxo