How to travel again in 2022
If you are one of the many people who has finally released a sigh of relief because you have been waiting for the day travel opens up to the world again, you might just be wondering how to prepare for travel in 2022.
International travel is finally back, and for many Australians (and others around the world), it will be the first time since March 2020 that international borders are open and allowing travellers in and out of the country.
While the thought is mildly terrifying, it is also one that brings a lot of excitement. Travellers can finally travel again. People can be reunited with their families. Businesses that rely on tourism can thrive after such a long dry spell. And the world can start to feel normal for the first time in a while.
But for many of us, falling back into a world of travel can bring on a lot of anxiety. Topics like 'how to be safe when travelling again in 2022' and 'where to go when travelling again in 2022' are growing increasingly popular as we approach the start of the new year.
This post is going to delve into how to travel again in 2022, including everything you need to know about insurance, where to travel, how to travel, how to stay safe, and important things to have and to know about before you go.
I hope you learn something that you can take with you on your trip so you feel at ease, and I hope you can make 2022 a year of fun adventures!
Disclosure: This blog post likely contains affiliate links, which if you click, adds absolutely no extra cost to you. These links allow One World Wanderer to continue providing you with free guides and travel content
How to Travel Again in 2022- Go where the people aren't
With the reopening of travel to the world, learning how to travel again in 2022 is going to be an interesting, albeit exciting and nerve-wracking adventure.
While there might still be anxiety around being near large groups of people, getting used to the new way of the world is vital if we want to move forward. But, that doesn't mean we all need to be flocking to the main tourist locations when we travel.
You might have spent lockdown itching to go see the Eiffel Tower in Paris or to dine on the finest tacos and margaritas on the beaches of Tulum, but one of the top recommendations to learning how to travel again in 2022 is to go where the people aren't.
Although there are likely going to be people everywhere you go (because travel is bouncing back in a big way), learn to travel differently. Take road trips around the world, stay in boutique Airbnbs, hostels, or bed and breakfasts (helping the locals is vital right now) instead of large chain hotels, and visit destinations a little off the beaten path.
It is also important to choose a slower pace of travel these days. Don't dive into a three week Europe trip with the goal to reach half the countries on your bucket list. Instead, choose two or three of your top destinations, and take them at a slower pace. Enjoy learning about the culture, the history, and how the locals were affected throughout the pandemic. Take each day as a new adventure, and explore the country or city from different angles rather than just the main attractions.
You'll find that travelling slower and visiting off the beaten path locations is a more unique way of seeing the world, and it is going to fuel your fire for exploring a whole lot more.
Want to know what I think travel is going to look like post-pandemic? Check out this post.
Know your insurance coverage
Perhaps one of the trickiest paths we need to learn how to navigate when we prepare for travel in 2022, is our travel insurance.
For me, questions arise as to whether my insurance is going to actually cover me if I get COVID-19 and need hospital care. Or, as an Australian who has had borders firmly closed since March 2020, how my insurance is going to cover me if the borders close again.
Insurance is a tricky thing to navigate at any point in the trip planning process- let alone when we have to worry about a global pandemic.
When looking into what insurance to have for your next trip, I highly recommend looking at how your insurance company will cover you for COVID-19 related issues.
Ask yourself these questions when looking at your insurance cover:
How does my insurance company handle medical costs if I get diagnosed with COVID-19 overseas or prior to departing for my trip?
So, how does my insurance company handle unforseeable COVID-19 cancellations?
How does my insurance company handle border closures, quarantine requirements, and lockdowns?
How does my insurance company cover additional COVID-19 Expenses?
While most travel insurance companies are still assessing how to best cover their clients for these problems, there are some out there that are doing a great job with offering people full coverage in relation to COVID-19 travel-related issues. Do your research and don't be afraid to ask questions if you are unsure.
Travelling soon? Here are 20 travel tips to know before you travel.
How to Travel Again in 2022- know the rules and restrictions
If you are like me and you are a little cautious about travelling again in 2022, research is going to be your best friend.
When deciding where you are going to travel to, research the rules and restrictions of the destination you are visiting. Make sure you are familiar with the risk of COVID-19, and if they have any requirements you must abide by before you travel.
Nowadays, most countries require you to be fully vaccinated before entering, and without proof of vaccination, they will often require you to follow any quarantine requirements or exemption applications.
Not vaccinated? Here's how to survive quarantine if you're a globetrotter
Where to find up to date information about COVID-19?
In a digital age full of advanced technology and social media searching for information can sometimes be a little overwhelming.
These are the places I recommend turning to for information around COVID-19 and travel right now.
The CDC
The Centre for Disease Control (CDC) is one of the go-to websites for people all around the world when it comes to staying up to date with COVID-19 information.
You can view the updated lists of the level of risk each country has for exposure to the virus right now and any travel recommendations.
Your Travel Agent/ Advisor/ Concierge
Contrary to popular belief, travel agents, advisories, and concierge services are some of the most knowledgeable people to turn to when it comes to finding out accurate information about COVID-19 and travelling.
It is their job to know the rules and to make sure you will travelling with all the correct information.
Travel agents need to be informed, they need to be choosing locations that are not going to be negatively impacted by their travellers, and they need to make sure their travellers are not going to be put at unnecessary risk for travelling. While they can't guarantee safety or protection from COVID-19, they can do everything possible to mitigate the risk!
The Points Guy
Another of my favourite sites that I have been regularly keeping up to date with is The Points Guy. While normally the website focuses on travel advice and chasing rewards points, it has turned into one of the top informational sites for COVID-19 since the start of the pandemic. The site now has a dedicated library on all things travel news and COVID-19 news.
You can check this out here.
Get vaccinated and have proof (and backup proof)
While I am certainly not against everyone having their own opinions and choosing to do what feels right for them when it comes to vaccinations, this post is primarily focused on providing fully-vaccinated people with information to help them travel again in 2022.
For Australians, vaccinations are currently a huge requirement for travelling internationally. In most states, being fully vaccinated means it will allow you to re-enter the country without having to quarantine. It means that you are granted a lot more freedoms than anyone unvaccinated. It means that life is starting to look pretty normal again.
If you want to be prepared for your travels in 2022, make sure you are fully vaccinated and make sure you have proof of your vaccination. It is easy to attach your green covid vaccination tick to your Apple Wallet and your State Government App. Simply log in to your MyGov account, navigate to your vaccination records, and you will be able to see your certificate.
When travelling, I recommend keeping a digital copy of this (photos/ emails, etc) and a physical printed copy with your passport and ID, just to be safe.
*** Please note, this information is everchanging and may be different by the time you read this post. For the most up to date travel information about your COVID vaccine passport, check out your relevant government website.
How to Travel Again in 2022- Have a ready supply of safety gear
While things are constantly changing in this new state of the world, one of the things that seem to be staying consistent is our use of masks, check-in requirements, and hand sanitiser.
I don't know about you, but I am okay with this.
Knowing that I am doing my best to stop the spread and to protect myself and those that I love is a great feeling. And honestly, wearing a mask and cleaning my hands is not a big deal when it means staying away from germs. Here are 20 other of my top travel tips to know before you travel.
Make sure you are packed and ready to go with lots of hand sanitiser, facemasks (preferably reusable ones), and a portable charger so you can check in everywhere you need to.
Need some other safety tips and tricks? Check out how to stay safe as a solo female traveller.
Know your Fears and Figure Out How to Overcome them
One of the things I often talk about when it comes to solo travel is knowing your fears and how to overcome them. Travelling with a level of fear is normal- take it from someone who has travelled the world solo and learned how to take care of herself while doing it.
Travelling while the world learns to manage with COVID-19 is no different to learning how to stay safe when you're a solo woman traveller. You need to learn what your fears are, and how you can prepare for them as best as possible.
If you fear attracting COVID-19- go where there is a low virus rate or to off the beaten path locations where you are likely to come into contact with people.
If you are worried about travelling on a plane- choose to take a road trip instead.
When planning your travel in 2022, I recommend writing down all your fears around COVID-19 (and beyond) and writing down some things you can do to combat those fears. Knowing them is the first part, and being open to the knowledge that unfortunately some things are going to happen that are out of your control is the next.
But don't let it stop you from going out there and exploring the world again. There is so much to see and do, and it is worth doing.
Have an emergency travel fund
If there's one thing COVID-19 taught us, it's that things can change very quickly. Many people (myself included) were overseas when the world started shutting down in March 2020, and this meant that many people were either stranded or had to book expensive emergency help at the last minute.
Having an emergency fund- or access to emergency money in the way of a credit card or a savings account is important to have when you travel in case you run into any issues.
Now, it is one of the things everyone should travel with.
Check out how to travel on a budget, or how to earn money and work online while you travel to help you with saving and earning money to put towards your emergency travel fund.
How to Travel Again in 2022- Think Sustainably
When the world shut down in 2022, many small businesses that relied heavily on tourism were completely cut off from their monetary sources. Businesses suffered, and the travel industry was hit just as hard.
Likewise, the last few years has taught us a lot about our environment and how one worldwide lockdown could change the scope of the natural world.
Vital environmental changes have been evidenced during COVID-19 lockdown, and with travel resurging, it is important to be considerate of the environment when travelling again. Here are 8 ways to make sure your travels are eco-friendly 
Now, more than ever, it is important to be a responsible traveller– a traveller that is respectful of all the people, animals, and environments they come in contact with. A responsible traveller is also someone who thinks consciously about their decisions and the way they might positively or negatively impact those environments, people, and animals around them.
Here are just SOME of the practices you can do to travel responsibly:
Always pick up your rubbish.

Carry a shopping bag to avoid contributing to the plastic problem in many countries of the world.

Remove all packaging before leaving home…avoid excessive waste and the use of plastic bottles (in many countries there is no way of disposing of these, therefore creating plastic mountains due to tourism).

Take a reusable mug, cutlery, and straws when eating out/ getting takeaway.

Reduce energy consumption. Unplug your mobile phone charger, turn off the lights, etc.

Conserve water. Take shorter showers… the average hotel guest uses over 300 litres of water per night! In a luxury hotel, it is approximately 1800 litres!

Always ask before taking photographs. If someone says no, respect their wishes.

Educate yourself about the place you are visiting and the people.

Respect cultural differences and learn from them! People in different places do things differently – don't try to change them.

Dress respectfully. Cover up away from the beach. Cover your head in religious places. Notice local dress codes and adhere to them.

Do not purchase or eat endangered species (e.g. turtle egg soup, crocodile handbags, etc.).

Where possible, eat locally grown produce.

Support the local economy. Buy locally-made souvenirs, eat at local restaurants – enjoy the local culture!

Take public transit, use a bicycle, or walk.

Support a local charity or organisation that works towards responsible tourism.

Ask your accommodation provider (hotel, BnB, lodge) about their sustainability practices before booking– do they compost? Recycle? Support local workers? Focus on the environment?

Support local organisations rather than chains.

Do not support industries that exploit or harm animals. Always do your research when visiting a sanctuary as more often than not, they still do not treat animals right.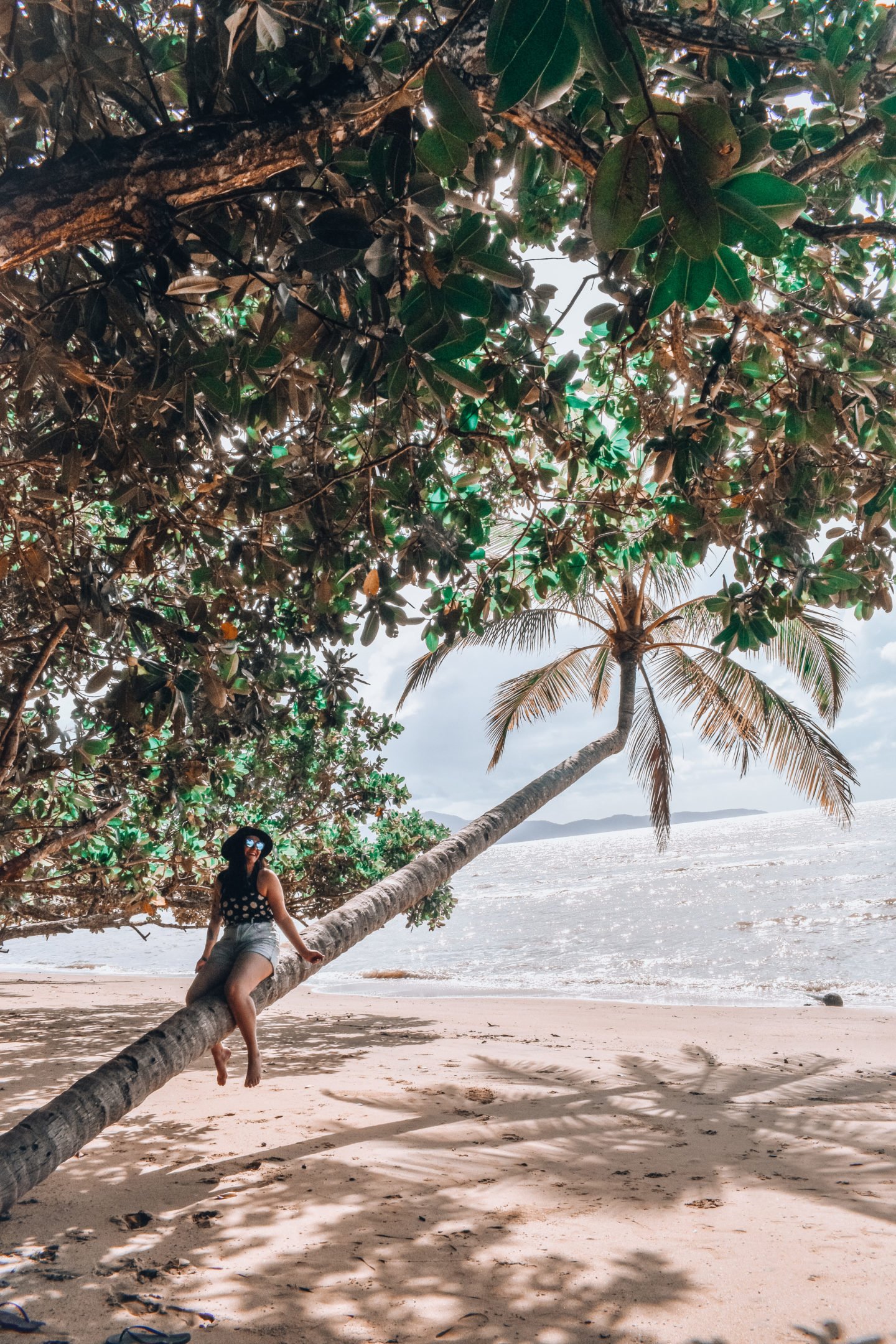 How to Travel Again in 2022- Have fun
When it comes to travelling again, it's been a long time for many of us. For Australian's, it's been almost two entire years since our borders were open. We weren't allowed to travel overseas, and overseas travellers weren't allowed to visit our country. For some of us, event travelling interstate has been hard.
For those of us that love travelling, learning how to travel again in 2022 is both a terrifying and exciting thing. I am filled with so many emotions when I think about booking flights and venturing overseas again- but I think the most important thing is to not let fear stand in the way. And when you go, to have fun.
Go when you are ready. Go where you are comfortable. And enjoy the freedom to be able to do so again.
Take pictures. Make memories. Speak to strangers again. Dine on delicious, foreign foods. And enjoy every single second of it.
Start Travelling again in 2022
Book Cheap Flights
Still in the planning stage of your trip? Currently, the best and easiest way to find cheap flights is to use eDreams, Bravofly and Skyscanner. Between them all, you'll be guaranteed to always find the cheapest flight, anywhere in the world.
Book Your Accommodation
Whether you're looking for hostels, hotels, guest houses, or resorts Booking.com will always give you the best deals. Sometimes, if I want to stay in a place a little longer, I'll use Airbnb. You can sign up with Airbnb and get $51 AUD off your first trip!
TIP: For the best hostels, I usually compare reviews on Hostelworld and YHA (when in Australia) then check other booking sites to compare prices and deals. Not sure on hostels? Read this post to find out everything you need to know about them!
Book Tours and Transport
Although a combination of independent travel and touring is my ideal form of travel, if the best, cheapest, and safest way to explore is to book a tour or package, I'll do it! For this, I always use Viator and Get Your Guide.
Finding a Car
Having a car or camper is an awesome way to travel. You can compare rental car deals on EuropCar.
Final thoughts on how to travel again in 2022
As the world opens up again, I hope you go out there and explore it. With the right preparations and the right attitude, you can have the most amazing adventures again.
I know I plan on doing it!
Where are you planning on visiting now that you can travel internationally? Let me know in the comments.
Keep wandering,
xoxo